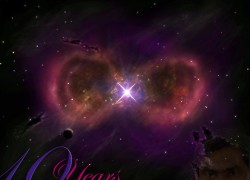 You've got everything. A fancy Ferrari or two. A mansion or more. The personal yacht, helicopter, jet, and spaceship. Dresses and diamonds to your delight. Suits and savings to last forever.
But what's the use of all of this … if you won't last forever?
The mind fades. The body faints. The spirit flags. And time takes its toll. You age and you die.
So these folks who have everything—the "ultrarich"— are now looking to crack the last frontier: stalling their… Read more →