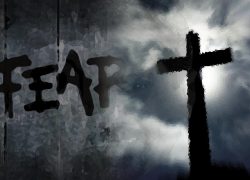 We can become fearless!
So say researchers from the University of California, Riverside, Woong Bin Kim and Jun-Hyeong Cho, in "Encoding of Discriminative Fear Memory by Input-Specific LTP in the Amygdala," published recently in Neuron.
Cho and Kim used genetically modified mice to study parts of the brain processing sounds and those dealing with emotional memories, the amygdala.
More and more studies seem to indicate that memories can be rewritten, modifying, or even… Read more →