Appreciated?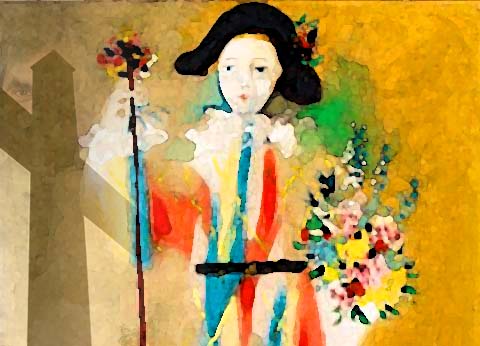 A recent report described a nondescript free port zone in Geneva, blocks of warehouses protected by a barbed-wire fence, and surrounded by railroad tracks.
Apparently in these drab locations are more than a million of the most exquisite art works ever created: ancient Roman artefacts; old masters; at least a thousand works by Picasso.
Observed The New York Times:
As the price of art has skyrocketed, perhaps nothing illustrates the art-as-bullion approach to contemporary collecting habits more than the proliferation of warehouses like this one, where masterpieces are increasingly being tucked away by owners more interested in seeing them appreciate than hanging on walls."
Art as nothing more than a capital asset in one's portfolio.
Said Jean-Luc Martinez, director of the Louvre in Paris:
Works of art are created to be viewed. These free ports are the greatest museums no one can see."
One collector, Eli Broad, critiqued this approach:
Treating art as a commodity and just hiding it in storage is something that to me is not really moral."
Some of the many paintings remain in these storage places for decades! Isn't that against the very nature of pieces of art? Were they created to appreciate in value or be appreciated by viewers? A piece of music that is a masterpiece, but one that no one hears.
In fact, it is even difficult to find out what exactly these storage places hide. But legal disputes and criminal investigations have revealed that among the unseen works are rare Etruscan sarcophagi, the $2 billion collection of the Russian billionaire Dmitry M. Rybolovlev (including a Rothko, a van Gogh, a Renoir, Klimt's "Water Serpents II," El Greco's "Saint Sebastian," Picasso's "Les Noces de Pierrette," and the recently sold Leonardo da Vinci's "Christ as Salvator Mundi"), a ton of Picassos (including a portrait of his son, Paolo, in a harlequin costume), and paintings by Andy Warhol, Jeff Koons, and others. (And who knows what else?)
Treasures hardly ever seen!
We, too, might be boarding up treasures no one has ever seen or appreciated: spiritual gifts.
A spiritual gift is an extraordinary or supernatural skill or ability granted by God that enables each Christian to perform a function in the body of Christ with ease and effectiveness. Simply put, they are God-given endowments for Christian service.
But to each one is given the manifestation of the Spirit …
1 Corinthians 12:7a
But they weren't given to be stored somewhere, or to be employed to edify ourselves. They were given by the Holy Spirit …
… for the common good.
1 Corinthians 12:7a
Each one's gift (or gifts) are different.
But one and the same Spirit works all these things,
distributing to each one individually just as He wills.
1 Corinthians 12:11
Paul employs the metaphor of the human body to explain the coordinated use of spiritual gifts, without which the body is severely dysfunctional.
But now there are many members, but one body.
And the eye cannot say to the hand, "I have no need of you";
or again the head to the feet, "I have no need of you."
1 Corinthians 12:20–21
All the gifts are necessary, essential, and critical. Meant to be used.
As each one has received a special gift, employ it in serving one another
as good stewards of the manifold grace of God …
so that in all things God may be glorified through Jesus Christ,
to whom belongs the glory and dominion forever and ever. Amen.
1 Peter 4:10–11
Let's not hide them!