Beauty?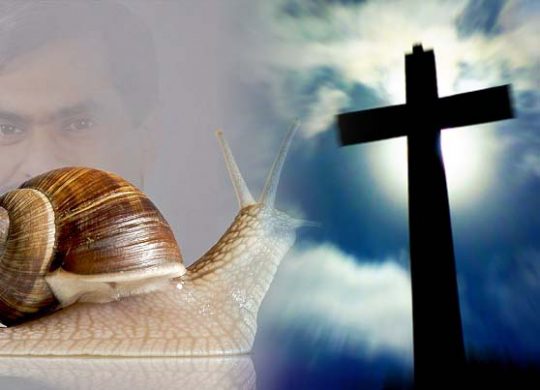 All kinds of stuff is applied to one's face these days. In an attempt to make oneself beautiful.
Even snail slime. Yup, you read that right. Snail slime. As long as you can overcome the "ickiness" of it, you, too, ostensibly, can look beautiful.
This is part of a whole category of K-beauty products. (The "K" standing for "Korean.")
Sarah Chung, head of Landing International Inc., that partners with Ulta's Korean collection said:
People used to talk about French skincare. We don't really call it that anymore. Right now we say it's K-beauty, but it's really just great skincare."
Though South Korea's total exports have been declining in the past couple of years, their cosmetic exports to the U.S. have increased by 50% in just the last year, to $300 million.
It's actually the Chileans who discovered the apparent benefits of snail slime. A family business, the Bascunans, were selling snails, or escargot if you want to sound cultured, for food to the French in the 1980s. Sales were so-so, but they made an unexpected discovery. The slime seemed to heal cuts and abrasions that the metal cages of the snails caused.
But "slime" sounds horrible. So it's not "slime" anymore but "secretion filtrate." Same thing. A kind of mucus, an external body secretion produced by those beasts.
But it was South Korea that put slime secretion filtrate on the market, exploiting Korean customers' predilection for the next new thing in skin care (and that includes fermented tea, black olives, and volcanic ash!).
David Tyrrell, a global skincare analyst at Mintel Group Ltd., said:
South Korean consumers are always looking to the next innovation and snail slime when introduced was well-received. It was new, arguably exotic and recognized by consumers to readily moisturize the skin and produce anti-aging related benefits."
Apparently the use of the stuff in that country has begun to wane; it ain't so new anymore. So here cometh secretion filtrate to the good ol' US of A.
And so you have Target's $33 Missha Super Aqua Cell Renew Snail Essential Moisturizer, in addition to CVS's 24.99 Elisha Coy Skin Repairing Snail Cream, and Ulta's $21 COSRX Advanced Snail 96 Mucin Power Essence . You can pair these things with a cleansing "sherbert" for your skin, made with fermented organic grains, if you want.
David Tyrell again:
There is realization by mainstream retailers that K-beauty cosmetic products can add to the bottom line. We'll see in the next six months how successful these campaigns are."
Hmm ….
The power of beauty in human affairs has been expounded since the advent of writing. Plato understood that to be beautiful was one of the three wishes of every human, the other two being good health and riches.
Sappho, the ancient Greek poetess of the 6th century BC, observed that that "what is beautiful is good." This may be philosophically debatable—not all things beautiful are necessarily good—but in practice the beautiful is routinely judged to be qualitatively superior. Why?
Declared a couple of dermatologists a few years ago:
Beauty is interpreted as implying health, and health as ensuring reproductive capacity. At a deep biological level, we prefer beautiful mates because we want viable offspring."
It's all about reproduction.
I disagree: I think we want beauty because we want God—the only, absolutely BEAUTIFUL being!
One thing I have asked from the LORD, that I shall seek:
That I may dwell in the house of the LORD all the days of my life,
To behold the beauty of the LORD And to meditate in His temple.
Psalm 27:4
That's the Beauty we must seek!