Call!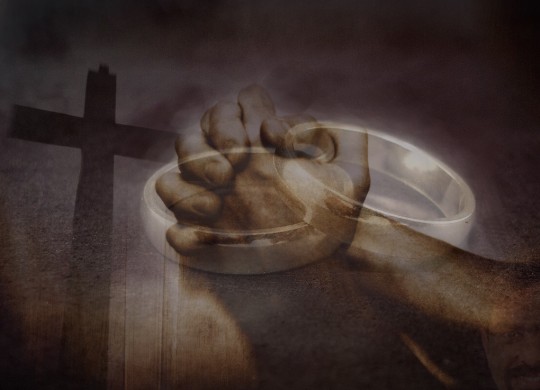 Trust a Texas mom to take action. Sharon Standifird, of Houston, and a military vet, was, like any concerned mother, mad.
Once again, she called. No reply. And again, she texted. No reply.
Her teenager, Bradley, was not answering her calls or texts.
She was mad!
(Not unusual. There are a lot of mad parents out there, I'm told, who are in the same predicament, stuck with unresponsive teenagers.)
So she got to work. Seriously. Said Standifird:
We need to develop an app that just shuts their phone completely down and they can't even use it. I got on the internet and I literally just started researching how to develop an app."
And after months of design and collaboration with app developers, "Ignore No More" was birthed.
Any time mad mom wants to chastise unresponsive child, you open the app, enter a code twice and press "Lock [X]'s Phone." And voila, X's phone is locked!
Once the phone is locked, the user can't text, can't play games, can't access the internet. And they can't call either, except 911 and those listed on the app's "Emergency" list. So, basically, the app bricks the phone.
Until the unresponsive teen get the unlock password from said mad parent (a different unlock password for each incident, of course). Or until m.p. remotely sends an unlock command.
And, if the sly teen tries to deactivate the admin role for their app or delete it, the phone immediately locks up, and sends a message to the mad p.
Nice idea, huh?
Bradley Standifird was asked what he thought of it:
Um, well I thought it was a good idea, but for other people, not me."
$1.99 on Google Play. Sorry, only for Android. iOS users will have to wait for a frustrated, mad, iPhone-using mom.
Of course, now you're gonna have a mad child, too. But then again, better mad child than mad mom.
Rated 4/5 stars.
Liane says: "Awesome! My son hates it and I love it! Works perfectly! Todd said: "It works without even having to use it. I told my son about it and he calls and text all the time now! Hot dog, he gets it now!" Lamiya found another use for it: "Love the idea even gd for bedtime when u want them off the phone. Awesome!"
And yup, there's a hack: Just answer the phone when Mom or Dad calls.
Now you might think God would love that app: "Ignore No More," unless you pray.
But he does things a bit differently. With a twist.
He who turns away his ear from listening to the law,
Even his prayer is an abomination.
Proverbs 28:9
If you don't listen to God (in his word), he doesn't listen to you (in your prayers).
If I regard wickedness in my heart,
The Lord will not hear.
Psalm 66:18
On the other hand …
The sacrifice of the wicked is an abomination to the LORD,
But the prayer of the upright is His delight.
Proverbs 15:8
I find it interesting that there is a New Testament counterpart to this threat from God … and it is directed towards husbands!
You husbands in the same way,
live with your wives in an understanding way,
as with someone weaker, since she is a woman;
and show her honor as a fellow heir of the grace of life,
so that your prayers will not be hindered.
1 Peter 3:7
Wow! We don't treat our wives rightly, God won't hear our prayers! Offenses against wives are offenses against God!
Ignore No More (neither thy wife, nor thy God)!