Candy!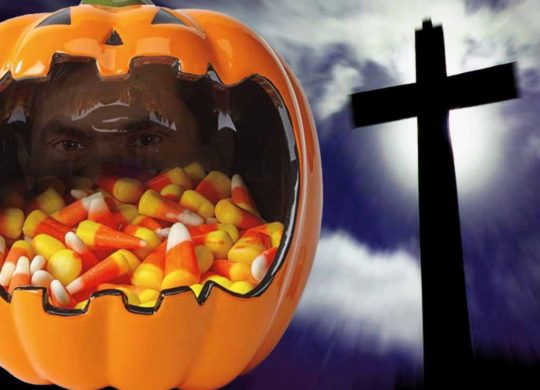 Candy season is upon us!
Said one journalist:
We've officially entered the long season of candy-centric holidays. After we drench ourselves in sugar this Halloween, we'll do it again on Christmas and Hanukkah, Valentine's Day, Passover, Easter, and in the weeks between these special days. The candy industry counts on us to celebrate with sugar for a huge portion of its annual sales."
Indeed, American consumers aren't scared to pull out all the stops their credit cards to celebrate Halloween. The National Retail Federation's polling indicates that shoppers will spend $9,000,000,000 this year on candy (just a tad short of last year's $9.1 billion).
(There is, in addition, $3.2 billion going to be spent on costumes; $2.7 billion on decorations, and $400 million on greeting cards.)
No doubt, there's candy already around your space, or in front of you, right now. And at your dry cleaner's, doctor's, your gym, everywhere!
Other sugar-selling industries, like purveyors of soda, for instance, have taken a hit these days. But not the candy salesfolk. About 35% of all seasonal candy sales happen at Halloween (the others being Easter, Christmas, and Valentine's Day).
Someone estimated that all the candy sold during this season would weigh 300,000 tons! That works out to be about 2 lbs of candy per (sweet-toothed) American.
Tasty, easy to hand out to trick-or-treaters, cheap, these goodies are hard to resist.
Milky Way, Snickers and 3 Musketeers bars were $0.59 a pound back in the 60s, or $4.53 in today's money; now they are on sale for $2.99 for an 11.2-ounce bag, or $4.27 a pound. Hershey's Kisses, $0.69 ($5.30 today's worth) for a one-pound bag in 1964, now go for $1.69 for 11 ounces, or $2.46 a pound.
Back in 1977, your average adult obtained 228 calories a day from sugar. By 2010, it was 300 calories a day. Not to mention how sugar consumption has increased among our children.
We're hooked! (Perhaps aided by the $1.28 billion spent on advertising snack foods per year.)
Rightly, sugar is now considered a public health hazard, linked to dental problems, weight problems, heart problems, etc.
The Bible would agree.
Have you found honey?
Eat only what you need,
That you not have it in excess and vomit it.
Proverbs 25:16
In fact, God warns his people that such a focus on food and the stomach are earthly and temporal and not directed towards God.
Food is for the stomach
and the stomach is for food,
but God will do away with both of them.
Yet the body is not for immorality,
but for the Lord ….
1 Corinthians 6:13
Instead God would have us attend to things that come out of the body, not to what goes in.
Do you not understand that everything that goes into the mouth
passes into the stomach, and is eliminated?
But the things that proceed out of the mouth come from the heart,
and those defile the man.
… evil thoughts, murders, adultery,
sexual immorality, thefts, false witness, slander.
Matthew 15:17–19
So …
And put a knife to your throat
If you are a person of great appetite.
Proverbs 23:2
For the cravings of the flesh are counter to godliness.
For many walk—of whom I often told you,
and now tell you even weeping—
they are enemies of the cross of Christ,
whose end is destruction, whose god is their appetite,
… who set their minds on earthly things.
Philippians 3:18–19
Alright, alright, I'm going to get rid of everything … after this week!