aBeLOG
Welcome to the aBeLOG, a series of fortnightly posts (I'm resolving to produce one around the 1st and 15th every month at least for now) on all matters homiletical. I intend to touch on whatever grabs my attention regarding preaching—issues contemporary and ancient, ideas hermeneutical and rhetorical, personalities conservative and liberal, publications antiquarian and avant-garde. Essentially, I'm going to follow my own homiletical olfactory instincts up rabbit trails and after red herrings. Comments are always invited and appreciated.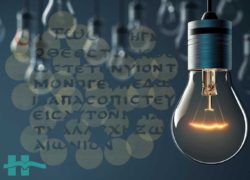 And, again, for those interested in a different—and somewhat provocative!—approach to preaching, check out my article in the recent issue of the Journal of the Evangelical Theological Society:
 "Time to Kill the Big Idea? A Fresh Look at Preaching"
(JETS 61.4 [2018]: 825–46)
As always, comments welcomed!
PS: Here's what one kind and generous soul (whom I cited in the paper as a Big Idea proponent) had to say about it:
It has been popular among a large number… Read more →