aBeLOG
Welcome to the aBeLOG, a series of fortnightly posts (I'm resolving to produce one around the 1st and 15th every month at least for now) on all matters homiletical. I intend to touch on whatever grabs my attention regarding preaching—issues contemporary and ancient, ideas hermeneutical and rhetorical, personalities conservative and liberal, publications antiquarian and avant-garde. Essentially, I'm going to follow my own homiletical olfactory instincts up rabbit trails and after red herrings. Comments are always invited and appreciated.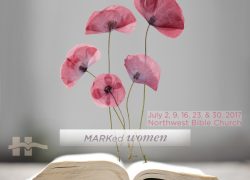 Quick note …
I am preaching at Northwest Bible Church, here in Dallas, on July 2, 9, 16, 23, and 30 (9:00 am and 10:35 am).
Doing the five women in Mark who come into contact with Jesus, all exemplars of discipleship.
I am looking forward to this series!
[For other speaking events, see here.]