aBeLOG
Welcome to the aBeLOG, a series of (hopefully!) fortnightly posts on all matters homiletical. I intend to touch on whatever grabs my attention regarding preaching—issues contemporary and ancient, ideas hermeneutical and rhetorical, personalities conservative and liberal, publications antiquarian and avant-garde. Essentially, I'm going to follow my own homiletical olfactory instincts up rabbit trails and after red herrings. Comments are always invited and appreciated.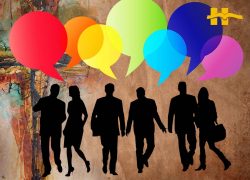 Please consider this an invitation to peruse and respond to:
1) Article by Abraham Kuruvilla, "'What is the Author Doing with What He is Saying?' Pragmatics and Preaching—An Appeal!" Journal of the Evangelical Theological Society 60 (2017): 557–80;
2) Response to my article by Buist Fanning, Senior Professor Emeritus of New Testament Studies at Dallas Theological Seminary; and
3) Rejoinder to Buist Fanning's response by me (Abe Kuruvilla).
Article, response, and rejoinder are/will be downloadable in PDF format.
Feel free to comment below in the box, adding your thoughts and ideas to the discussion. Of necessity, this will be a moderated conversation; remarks will show up in the comments section with some delay.
Thank you, in advance, for you participation and prayerful consideration of these issues at hand.
I nurture the hope that such discussions will further preaching, the heart of pastoral ministry, in Christendom.