aBeLOG
Welcome to the aBeLOG, a series of fortnightly posts (I'm resolving to produce one around the 1st and 15th every month at least for now) on all matters homiletical. I intend to touch on whatever grabs my attention regarding preaching—issues contemporary and ancient, ideas hermeneutical and rhetorical, personalities conservative and liberal, publications antiquarian and avant-garde. Essentially, I'm going to follow my own homiletical olfactory instincts up rabbit trails and after red herrings. Comments are always invited and appreciated.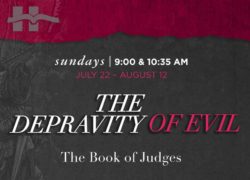 Quick note …
I am preaching at Northwest Bible Church, here in Dallas, on July 22 and 29, and August 5 and 12 (9:00 am and 10:35 am).
Doing some of the darker chapters of Judges, dealing with Abimelech, Jephthah, Micah and the Levite, and the Levite and Concubine.
Lots of blood and gore promised! Come one, come all!
[For other speaking events, see here.]