RaMbLeS
Welcome to RaMbLeS, a collection of weekly musings on life and Scripture. It all began in 2005 on Google's blogspot as the aBeLOG (a name now recycled), a semi-autobiographical devotional that attempted to keep well-wishers abreast of my activities as I relocated to Scotland for a few years. Since my return, I've continued my RaMbLeS, and here's its most recent incarnation on HOMILETIX.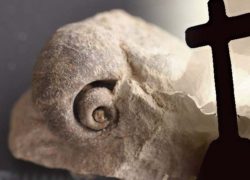 You think your kids are lazy? Well, they may be on to something.
So say researchers from the University of Kansas, authors of "Metabolic Rates, Climate and Macroevolution: A Case Study Using Neogene Molluscs," published in Proceedings of the Royal Society B: Biological Sciences.
Of course, they were looking at fossilized and existing bivalves and gastropods in the Atlantic Ocean, but still ….
Laziness, apparently, is a fruitful strategy for the survival of individuals,… Read more →