Drain!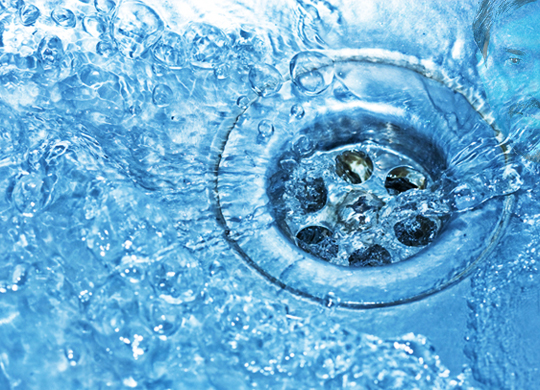 All kinds of strange things happened on Black Friday—the day after Thanksgiving which is ominously named, ostensibly for retailers who go "into the black" after the frenzy of shopping which, incidentally, began this year in the late hours of Thursday.
Here are some of the striking headlines from Friday morning:
Teens in Custody after Woodland Mall Fight (Grand Rapids, MI)
Man Pulls Gun on Rowdy, Line-Cutting Black Friday Shopper (San Antonio, TX)
Disturbance Leads to Scare at Westroads Mall (Omaha, NE)
2-year-old Found in Spfld Parking Lot: Police Say He Left Child Behind to Buy TV (Springfield, MA)
Two People Shot in Fight over Walmart Parking Space (Tallahassee, FL) 
And so on ….
Shopping is as American as apple pie, but when towels are offered for $1.28, as in a Walmart last year, Americans go crazy. Screaming, shoving, scuffling, swearing, scrapping, …. And not just for towels. Video games, DVD players, waffle makers, Xboxes, you name it. Even toasters.
Good for retailers. Black Friday is.
But plumbers benefit as well. Especially those willing to work off-hours this weekend.
For Roto-Rooter, the national chain of plumbers and drain unblockers par excellence, Black Friday is the single day of the year with the most number of emergency calls.
And, nope, it is not the toilets that generate these emergencies, though one would be justified in making such an assumption, considering that the typical Thanksgiving meal contains, on average, 3,246 calories, of which 50% come from fat. Turkey, stuffing, dip, gravy, sweet potato casserole, green beans almondine, cornbread+butter, pumpkin pie+whipped cream, pecan pi+whipped cream, etc., etc., etc. After all Thanksgiving ushers in the annual season when one species stops gobbling and another species starts.
But, no, it ain't the toilets.
It's the drains. And the stuff off the dishes that goes into them: grease, bones, leftovers, veggies, etc.—the scrapings, the skimmings, the slag, the sludge, the sweepings, and scourings—all of which create an indigestible embolus in your kitchen pipes causing a sewage stroke!
Roto-Rooter to the rescue.
Of course, plumbers are loathe to come out on Thursday in the midst of enjoying their own birds, pies, and casseroles. So … Friday is the day!
Think twice before dumping your grease in the sink.
(Of course, if you are a plumber, you might disagree with that piece of advice, kinda like a dermatologist telling folks to go bake in the sun!)
"Cease the Grease!" is New York City's answer to liquefied fat, oil, or grease (appropriately labeled "FOG") that clog pipes. Put it all into a sealed non-recyclable container and throw it out with your regular garbage.
Waste can create trouble. Leftovers, residue, consequences of sin.
When I kept silent about my sin, my body wasted away
Through my groaning all day long.
For day and night Your hand was heavy upon me;
My vitality was drained away as with the fever heat of summer.
Psalm 32:3–4
Clogged drains!
If it were only as easy as finding a sealed non-recyclable container to eliminate the detritus of sin. We can ignore it, but it won't go away. There is only one remedy.
I acknowledged my sin to You, And my iniquity I did not hide;
I said, "I will confess my transgressions to the LORD";
And You forgave the guilt of my sin.
Therefore, let everyone who is godly pray to You ….
Psalm 32:5–7
All because the price of sin was paid on our behalf by another.
"You shall call His name Jesus, for He will save His people from their sins."
Matthew 1:21
Confess our sins … and unclog those drains.
One more thing to be thankful for—forgiveness!