Elections?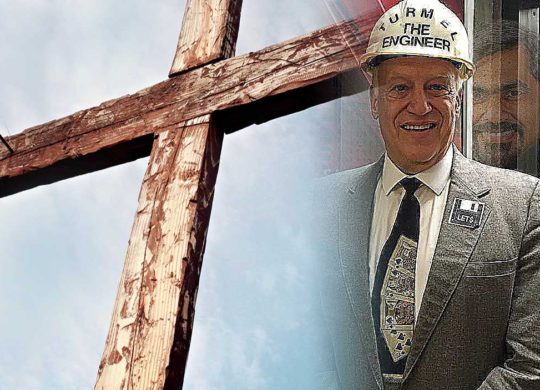 Wikipedia calls John C. Turmel "a perennial candidate for election in Canada." He first ran in 1979, with his primary goal to legalize gambling. He got 193 votes. (He lost!)
In about four decades, Turmel has contested 95 elections—yes, ninety-five!—and lost them all, propelling him into the Guinness Book of World Records!
He's run for everything from city councilor to leader of the Marijuana Party, from Mayor of Ottawa to Member of Parliament, receiving anywhere from 11 votes to 4,500.
His platform:
I want no cops in gambling, sex or drugs or rock and roll, I want no usury on loans, pay cash or time, no dole. I am the champion of the gamblers, hookers and dope smokers."
Turmel holds a bachelor's degree in electrical engineering, and walks around wearing a construction helmet (and a playing-card tie).
But he lists his occupation as "professional gambler." Years ago, as a teaching assistant at Carleton University in Ottawa, he was fired for running an illegal blackjack game in the Faculty Club. He was also convicted for conducting a gaming ring in his home for which he was sentenced to three weeks in jail. (But he converted that into 100 hours of community service, playing the accordion in nursing homes!)
Confessed Turmel:
I kept getting busted, so I ran for parliament in 1979 to legalize gambling, so they'd stop busting me."
He calls himself the "smartest man on Earth," while describing the masses as "slows." No surprise that he's never won an election!
And no door-to-door campaigning for John Turmel. Instead he shows up at all candidates' debates, even the ones he hasn't been invited to. And, every time, he is escorted out by the police.
And how does he support his electioneering hobby?
I live three blocks from the biggest poker game in the country which has allowed me to finance all my activities. Am I feeling bad? No! I have no regrets. For a guy with no resources, doing it all with my winnings from mainly illegal games, what have I got to be ashamed of?"
One has got to hand it to him for fervently believing in himself and persevering. While the Bible doesn't condone illegal activities, it does enjoin perseverance in the right things.
Let us not lose heart in doing good,
for in due time we will reap if we do not grow weary.
Galatians 6:9
With all prayer and petition pray at all times in the Spirit, and with this in view,
be on the alert with all perseverance and petition for all the saints.
Ephesians 6:18
And we are to persevere through the hard times.
Blessed is a man who perseveres under trial.
James 1:12
For you have need of endurance, so that when you have done the will of God,
you may receive what was promised.
Hebrews 10:36
So …
Therefore, since we have so great a cloud of witnesses surrounding us,
let us also lay aside every encumbrance and the sin which so easily entangles us,
and let us run with endurance the race that is set before us, fixing our eyes on Jesus,
the author and perfecter of faith, who for the joy set before Him endured the cross,
despising the shame, and has sat down at the right hand of the throne of God.
Hebrews 12:1–2
Let's forget Guinness books. And elections. Instead, persevere for God!
I press on toward the goal for the prize of the upward call of God in Christ Jesus.
Philippians 3:14
That's it—our goal for 2019 and onward ….