Faces!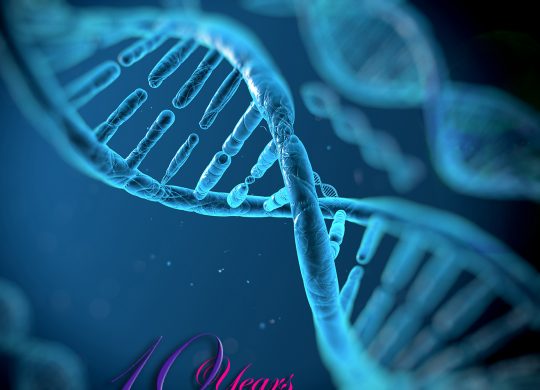 If you commit a crime, don't leave your DNA behind.
That's the word from PLOS Genetics that recently published "Modeling 3D Facial Shape from DNA," by a group of researchers from Belgium, Ireland, Portugal, Brazil, Australia, and the US.
Said the authors:
The face is perhaps the most inherently fascinating and aesthetic feature of the human body. It is a principle subject of art throughout human history and across cultures and populations. It provides the most significant means by which we communicate our emotions and intentions in addition to health, sex, and age. And yet features such as the strength of the brow ridge, the spacing between the eyes, the width of the nose, and the shape of the philtrum [that dip on your upper lip] are largely scientifically unexplained."
So they studied 3,000 folks of mixed West African and European descent from Cape Verde, Brazil, and the US—their 3D images—and looked at the relationships between facial variations and sex, ancestry, and genes, in order to figure out if genetic markers encode facial features, like nose size, face width, eye breadth, and other assorted landmarks on one's façade. (They can already predict eye and hair color from DNA with reasonable accuracy.)
Our analysis identified several genetic associations with facial features not previously described in earlier genome wide studies. What is exciting is many of these associations involve chromosomal regions harboring genes with known craniofacial function."
So it's not just murderers, rapists, et al., whose faces may be reconstructed from genes, but …
… our methods could be used to predict the facial features of descendants, deceased ancestors, and even extinct human species."
(They did warn that their conclusions represent a tiny fraction of all possible genes that influence the size and shape of the human face.)
Ambitious!
But there is a God who knows our faces. Jesus said:
"I am the good shepherd, and I know My own and My own know Me,
even as the Father knows Me and I know the Father; and I lay down My life for the sheep."
John 10:14–15
He knows me!
… the shepherd of the sheep.
To him the doorkeeper opens, and the sheep hear his voice,
and he calls his own sheep by name and leads them out.
John 10:2
O Lord, You have searched me and known me.
You know when I sit down and when I rise up; You understand my thought from afar.
You scrutinize my path and my lying down, And are intimately acquainted with all my ways.
Even before there is a word on my tongue, Behold, O Lord, You know it all.
Psalm 139:1–4
Of course, he knows our faces. And he cares. About his people, God says …
Thus says the Lord, your Redeemer, and the one who formed you from the womb,
"I, the Lord, am the maker of all things."
Isaiah 44:24
And this great God never forgets, ever!
"Can a woman forget her nursing child
And have no compassion on the son of her womb?
Even these may forget, but I will not forget you.
Behold, I have inscribed you on the palms of My hands."
Isaiah 49:15–16
But it is his face that I need to be looking at:
O God, restore us And cause Your face to shine upon us, and we will be saved.
Psalm 80:3
And keep looking …
"The Lord bless you, and keep you; The Lord make His face shine on you, And be gracious to you;
The Lord lift up His countenance on you, And give you peace."
Numbers 6:24–26