Happy?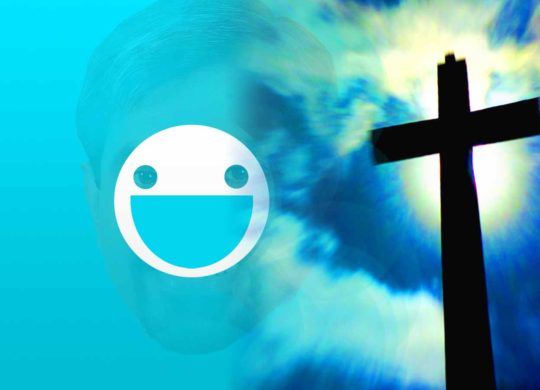 Psyc 157, "Psychology and the Good Life," was open for registration for Spring 2018 at Yale. A few days later, 300 students had signed up. Three days later it was 600. Three more days after that, 1,200. One-fourth of Yale's undergrad student population had enrolled in Psyc 157!
Dr. Laurie Santos is attempting "to teach students how to lead a happier, more satisfying life in twice-weekly lectures," reported The New York Times.
Said Santos:
Students want to change, to be happier themselves, and to change the culture here on campus. With one in four students at Yale taking it, if we see good habits, things like students showing more gratitude, procrastinating less, increasing social connections, we're actually seeding change in the school's culture."
A couple of years ago, a presidentially sponsored Report on Mental Health, put out by the Yale College Council acknowledged:
Pressure to succeed applies not only in the realm of academics, but also in our extracurricular activities and social lives. We pursue leadership positions in clubs, apply for funds to travel and do research, and start planning our summers in January. We even maintain expectations for high performance in our social lives. As another interviewee noted, a "work hard, play hard" ethic dominates our weekly social scene, where immoderate alcohol consumption is praised as a reward after a tough week of studying."
No wonder that the Report found that …
More than 50 percent of undergraduates seek care at MH&C [Mental Health & Counseling Programs] over the course of their time at Yale."
Confessed Alannah Maynez, 19, a freshman taking Psyc 157:
In reality, a lot of us are anxious, stressed, unhappy, numb. The fact that a class like this has such large interest speaks to how tired students are of numbing their emotions—both positive and negative—so they can focus on their work, the next step, the next accomplishment."
Psyc 157 is now the most popular course in Yale's 316-year history.
Along with this popularity comes problems: finding lecture halls, teaching assistants, the decreasing enrollment in other classes, especially those that conflict with Psyc 157.
There are quizzes, a midterm exam, and for their final assessment a "Hack Yo'Self Project," a personal self-improvement undertaking, not to mention weekly "rewirement" assignments, like performing acts of kindness and developing new social connections. It's a pass-fail course, yet another attempt to break the vicious cycle of high grade achievement and mental health deterioration.
Said Santos:
Scientists didn't realize this in the same way 10 or so years ago, that our intuitions about what will make us happy, like winning the lottery and getting a good grade—are totally wrong."
Portions of the course material filmed at Santos's home will soon be available for free on Coursera, an online platform, titled "The Science of Well-Being."
Life, no doubt, is filled with unhappiness. But, the Bible declares, that's soon to pass.
"Therefore you too have grief now;
but I [Jesus] will see you again, and your heart will rejoice,
and no one will take your joy away from you."
John 16:22
Though you have not seen Him, you love Him,
and though you do not see Him now, but believe in Him,
you greatly rejoice with joy inexpressible and full of glory,
obtaining as the outcome of your faith the salvation of your souls.
1 Peter 1:8–9
Now may the God of hope fill you with all joy and peace in believing,
so that you will abound in hope by the power of the Holy Spirit.
Romans 15:13
Don't worry ….
Jesus is coming!