Heart!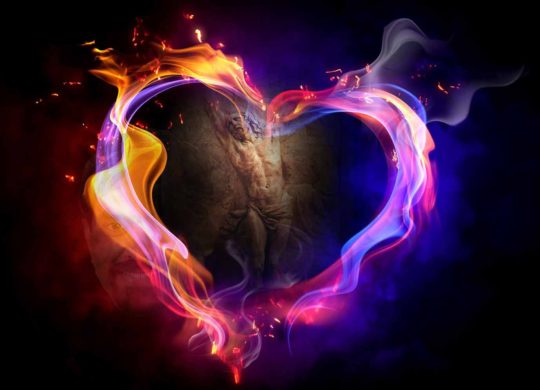 I left my heart in San Francisco!
Well … it wasn't San Francisco. It was Sacramento. Close.
And it wasn't a metaphorical heart of romance and passion. It was, literally, a heart, as in the four-chambered organ.
And the one who left the actual heart in Sacramento? Nope, not me. It was Southwest. As in the airline, based in Love [Field, Dallas, TX], and whose stock ticker symbol on the NYSE is LUV. Appropriate.
The heart in question wasn't mine either.
It belonged to a donor and it was on ice, taken from a courier at Sacramento International Airport earlier this week, bound for Seattle on Southwest flight 3606. That heart's valves were going to be reused on some fortunate person.
3606 landed at Seattle at 14:15. But unfortunately, the heart was not unloaded at Seattle. So aforementioned organ kept on going, taking off at 15:02. Headed for our fair city of Dallas, TX.
Observed Deanna Santana of Sierra Donor Services.
It's very clearly labeled that this is a gift. It's clearly labeled that this is human tissue for transplant so that the handlers are aware to treat this very carefully."
But, apparently, it wasn't.
Santana confessed she had not seen anything like this in all her years at Sierra Donor Services.
Everybody involved is going to evaluate the process, they're going to make sure what happened and make sure this doesn't happen again."
An hour into the flight, the mistake was discovered and the pilot turned the plane around to head back to Seattle.
Cardiac valve tissue has a 48-hour window of viability by which time it must be used. Thankfully, the plane with its precious cargo made it back to Seattle in time, to save the life of its intended recipient. It landed at SEA at 17:56.
Sierra Donor Services notified the donor's family to alert them of the delay.
The only downside of all this was the wasted fuel, crew time, and the five-hour delay for the Dallas-bound passengers. (These last-mentioned folks were offered "a gesture of goodwill" by Southwest as an apology.)
Said Southwest in an official statement:
The shipment was delivered to its destination within the window of allotted time by our cargo customer. Nothing is more important to us than the safety of our customers and the safe delivery of the precious cargo we transport every day."
Precious cargo indeed!
But even more so is the heart of God, himself. LUV unsurpassable, ineffable, incomparable, …. The LUV that saved us!
God is love.
1 John 4:8
"For God so loved the world, that He gave His only begotten Son,
that whoever believes in Him shall not perish, but have eternal life."
John 3:16
But God demonstrates His own love toward us,
in that while we were yet sinners, Christ died for us.
Romans 5:8
In this is love, not that we loved God, but that He loved us
and sent His Son to be the propitiation for our sins.
1 John 4:10
"Greater love has no one than this, that one lay down his life for his friends."
John 15:13
Who will separate us from the love of Christ? …
For I am convinced that neither death, nor life, nor angels, nor principalities,
nor things present, nor things to come, nor powers, nor height, nor depth, nor any other created thing,
will be able to separate us from the love of God,
which is in Christ Jesus our Lord.
Romans 8:35, 38–39
May your hearts be warmed with the LUV of God this season as we celebrate the incarnation of Jesus Christ, the ultimate Word on LUV.