Help?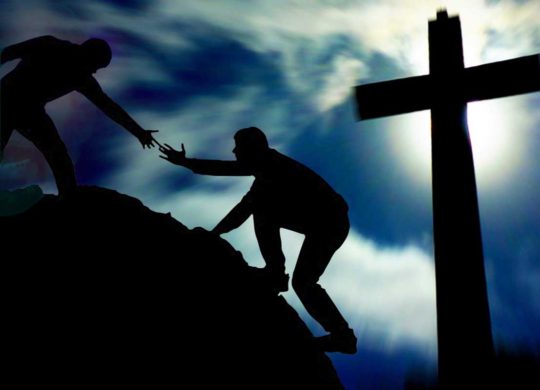 It is said that toward the end of the nineteenth century, Swedish chemist Alfred Nobel awoke one morning to read his own obituary in the local newspaper: "The merchant of death is dead. Alfred Nobel, the inventor of dynamite, who died yesterday, devised a way for more people to be killed in a war than ever before, and he died a very rich man."
Apparently, it was Alfred's older brother who had died; somebody on the paper had bungled the epitaph. Needless to say, Nobel was quite taken aback. But the account had a profound effect on the man. It is believed that the emotion of reading his own obituary led him to set aside the bulk of his estate to establish the Nobel Foundation that bestows annual awards for cultural and scientific advances, as well as for the Nobel Peace Prize, presented to those who foster peace.
"Every man," Nobel said, "ought to have the chance to correct his epitaph in midstream and write a new one."
What a grand idea!
So what would you like your obituary to read?
An interesting episode of NPR's TED Radio Hour, "Dying Well," had a good suggestion.
It featured Lux Narayan, CEO and co-founder of Unmetric, a social media intelligence company:
I still remember an expression I heard when I was in my teenage years decades ago when someone said if you want to learn about man's failures, read the newspaper from the first page onwards. If you want to know about man's successes, read it from the last page. And those were days when the newspaper had just one section, and the obituaries were typically towards the end of the paper. And I couldn't agree more because, you know, the kind of lives that are celebrated in the obituaries that are written about by an editorial team are typically lives well-led."
He confessed to reading obituaries almost every day:
My wife understandably thinks I'm rather morbid to begin my day with scrambled eggs and a 'let's see who died today.'"
Anyway, the man's "morbid" interested prompted him to hold a rearview mirror to obituaries from The New York Times. What could we learn, he asked?
He looked at 2,000 editorial, non-paid obituaries over a 20-month period between 2015 and 2016. He created a word chart (small-sized words for infrequent concepts; large-sized words for more frequent ones) of the terms showing up in obituaries. And, amazingly, one word stood out over all others.
The word? Here it is: "Help."
Narayan:
I was fascinated when I saw that word because when you're analyzing 2,000 paragraphs of text, you wouldn't expect one or two words to stick out and stand out as prominently as this did. They made a positive dent in the fabric of life. They helped. So ask yourselves as you go about your daily lives, how am I using my talents to help society? Because the most powerful lesson here is if more people lived their lives trying to be famous in death, the world would be a much better place."
Nice, but not new.
Bear one another's burdens, and thereby fulfill the law of Christ.
Galatians 6:2
And do not neglect doing good and sharing, for with such sacrifices God is pleased.
Hebrews 13:16
For God is not unjust so as to forget your work and the love
which you have shown toward His name,
in having ministered and in still ministering to the saints.
Hebrews 6:10
And a wonderful part of after-this-life: rewards from the hand of God who does not forget!
So … let's help someone!