Identity!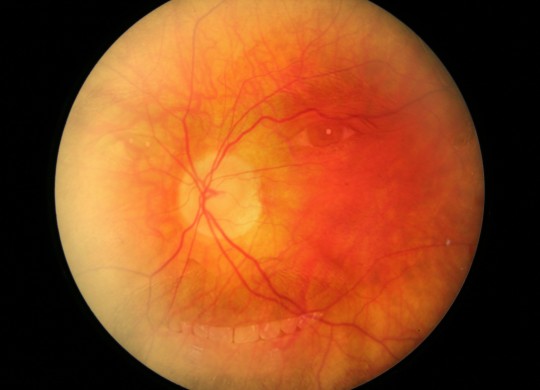 The newest iteration of the iPhone, the 5S, has TouchID, Apple's fingerprint scanning security system. Gone are the days of passwords to unlock your phones. Now all you need to do is put one of your fingers on the sensor and—voila!—your device is accessible to you and you alone.
At Barclays Bank in the U.K., they aren't taking any chances either. If you call in, it won't be enough to state your name and your bank account number, etc. Your voice will be analyzed by a program to ensure it matches the voiceprint on file.
Some ATMs in Japan dispense with the ancient ways of reading cards and entering pin numbers. The machine will scan the vein pattern in your palm—apparently unique to you—before giving you any cash.
Biometics is cool! When Apple purchased fingerprint-sensor company AuthenTec for $350 million a couple of years ago, the stock prices of other firms engaged in the same enterprise of biometrics more than doubled.
Canadian firm Bionym eavesdrops on your heart rhythm. Though this organ beats out time at different rates depending on what you are up to, apparently each person has a unique overall pattern of heartbeats, based on the size of the heart and its position in the body. And Bionym's bracelet, Nymi, uses EKG technology to interpret this rhythm and confirm your identiy.
There is iris recognition—apparently the pattern of colors and muscle fibers on one's iris is unique and can be codified by instruments and used for identification. And there is retina scanning—the blood vessel pattern on the retina is also unique.
Scientists have devised ways to identify humans even by shapes of ears and kneecaps.
But things are getting more interesting. Fingers and irises and retinas and hearts and ears are now passé. Researchers at the Advanced Institute of Industrial Technology in Tokyo are looking at your rear end! Yup, your "buttprint" is unique, too. Apparently they've come up with prototype car seats with a system of 360 sensors that can accurately map out the pressure exerted on them—a pattern which is also unique for an individual. And they claim 98% accuracy!
Of course, all of this technology is far from flawless. The iPhone 5S's scanner has reportedly been hacked. Wet and sweaty fingers create problems. Facial recognition has trouble with glasses and goatees, not to mention being circumvented simply by holding up a picture of the authentic individual! And what if some of this very personal info, especially things like your "rear-pressure," gets into wrong hands? God forbid!
Your identity is important. Your name is connected with a lot of information. Not just in this life. There is a reckoning coming, soon and very soon!
And I saw the dead, the great and the small, standing before the throne,
and books were opened; and another book was opened,
which is the book of life; and the dead were judged
from the things which were written in the books, according to their deeds. …
And if anyone's name was not found written in the book of life,
he was thrown into the lake of fire.
Revelation 20:12, 15
But for the one who has placed his/her trust in Jesus Christ as only God and Savior from sin, there is only cause for joy.
"Rejoice that your names are recorded in heaven."
Luke 10:20
Your identity is secure! For Jesus promises the believer:
"I will not erase his name from the book of life, and I will confess his name before My Father and before His angels."
Revelation 3:5
ID secure forever! Praise God!