Kill the Big Idea?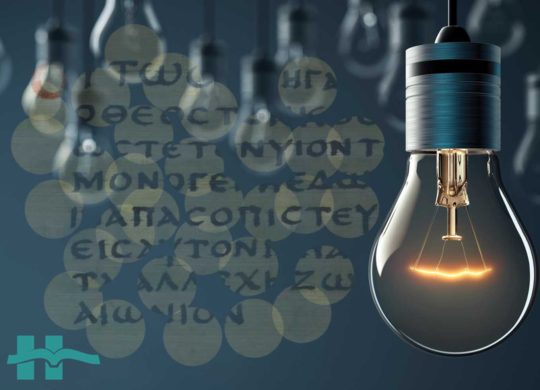 And, again, for those interested in a different—and somewhat provocative!—approach to preaching, check out my article in the recent issue of the Journal of the Evangelical Theological Society:
 "Time to Kill the Big Idea? A Fresh Look at Preaching"
(JETS 61.4 [2018]: 825–46)
As always, comments welcomed!
PS: Here's what one kind and generous soul (whom I cited in the paper as a Big Idea proponent) had to say about it:
It has been popular among a large number of evangelical preachers to use the concept of the "Big Idea" as the basis for organizing their preaching content of their sermons. But few have taken the time to time to examine this concept more thoroughly to see if it really accomplishes what is expected of us a proclaimers of the Word of God. However, Dr. Abe Kuruvilla [in "Time to Kill the Big Idea? A Fresh Look at Preaching"] has done what is so needed with regard to this topic. Using a clear, irenic, yet persuasive style, he has dared to point out how this method has the potential for missing the very text we hoped we were carefully explaining and announcing to God's people. His contribution is so critical and important to the homiletical and hermeneutical task of interpreting the Bible that it is high time for a full discussion about this method of approaching Scripture that needs to be examined more carefully. What Abe has done in this article has the potential for becoming one of the classic homiletical statements that could have a mega effect on future preaching styles. So, let the conversation begin. I commend this essay to all teachers and practitioners interested in the proclamation of the word of God."
Walter C. Kaiser, Jr.
President Emeritus
Gordon-Conwell Theological Seminary
S. Hamilton, Massachusetts
And another:
I wanted to write and commend you on your excellent article evaluating and critiquing the "Big Idea" in the December issue of JETS. I have always been an admirer of Haddon Robinson. Nevertheless, I have always had some doubts about the Big Idea approach which dominated the homiletics of many evangelical seminaries. Your article pulled it all together and articulated very powerfully what I had felt but couldn't put into words the way you so eloquently did. Thank you for an excellent article. I always enjoy reading JETS articles, but this edition, yours was the best!"
Timothy C. Tennent
President
Asbury Theological Seminary
Wilmore, Kentucky