Lectureship!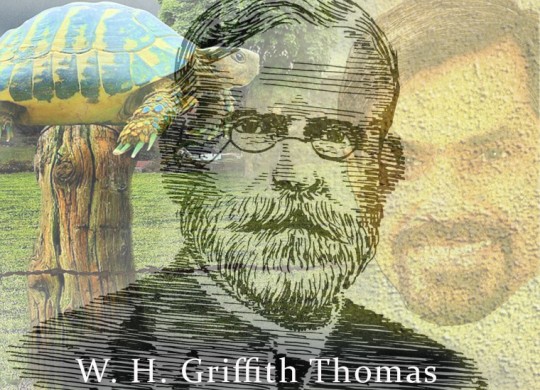 Dr. Mark Bailey, President of Dallas Theological Seminary (DTS), described W. H. Griffith Thomas (1861–1924) as "one of the founding minds and hearts of Dallas Theological Seminary … with a passion of a new approach to theological education, where the central text of study would be the scriptures, and where Christ especially would be honored." You might be surprised to know the man was an Anglican; but, then again, the two other co-founders of DTS were a Presbyterian (William M. Anderson [1889–1935]) and a Congregationalist (Lewis Sperry Chafer [1871–1952]).
In any case, in Griffith-Thomas's memory, the W. H. Griffith Thomas Lectureships are held at Dallas Seminary each Spring. This year's invited lecturer is … your faithful aBeLOGger and RaMbLeR!
Not to say I'm intimidated or anything … (well, OK, I am!), take a peek at the list of lecturers who have preceded me annually since 1926! The roster reads like a Who's Who of evangelicalism in the last hundred years. Mark Dever was "it" last year. This year it's a Terrapene indica/texana, aka an Indian/Texan turtle (I'm making this up as I go along), only the second time in all these years that an in-house, DTS person has been picked (the other was Prof. Hendricks in 1999).
All this to say, y'all are invited!
When: February 3–6, 2015 (Tuesday through Friday, 10:40–11:30 am each day)
Where: Lamb Auditorium, on Dallas Seminary's main campus, here in Dallas
What: A Vision for Preaching, the Heart of Pastoral Ministry
[For more info on the Lectures, check out the official notice here.]
WHGT is said to have urged his students:
Think yourself empty, read yourself full, write yourself clear, pray yourself keen—then enter the pulpit and let yourself go!"
It's quite an honor to follow him and his respected ilk.
So I know this: I.NEED.PRAYER.
Thanks!