Listening?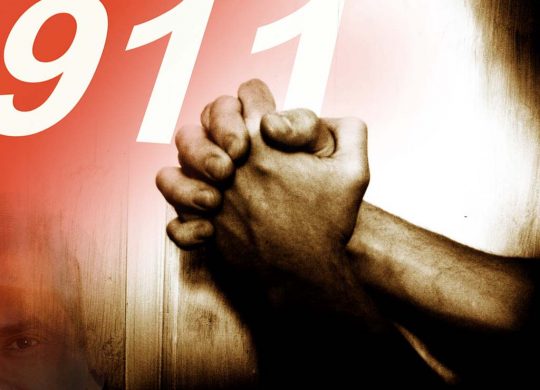 A few weeks ago, here in my hometown of Dallas, Texas, a tragedy occurred. Bridget Alex had gone to funeral and was at her sister's home afterwards. That evening, she got a panicked call from her friend, her six-month-old son's babysitter and godmother, that Brandon had fallen off a day bed and wasn't breathing. The babysitter called 911 at 5:55 pm and was on hold for 51 seconds. She hung up and performed CPR. She called again at 5:57 pm and was on hold, this time, for 9 minutes. She called a third time at 6:11 pm and hung on the line for 31 minutes! Not having a car, the babysitter was stuck. She called the mother, Bridget, who rushed back from South Dallas to her far North Dallas home and drove the baby to hospital. Brandon died later that night.
Just a few days before that, another local man, Brian Cross, died after it took 20 minutes for a friend to get through to 911. Finally, a dispatcher was reached, and paramedics arrived quickly, but it was too late.
Said The Washington Post:
When T-Mobile customers call 911, their phones—for reasons still unknown to officials—repeatedly call 911 while they sit on hold. Those calls register as hang-ups, forcing operators to return each hang-up call to verify if there is a legitimate emergency. The manual callbacks further clog the call line."
T-Mobile executives pledged to stay on the case until it was fully resolved. Dallas Police Department promised to provide increased staffing in the 911 call centers.
It seems that this was an ongoing problem since last November. T-Mobile and Dallas officials thought the problem was solved in January, but in early March there was, on one day, 442 callers placed on hold for an average of 38 minutes!
Bridget Alex, the mother of Brandon Alex, is understandably distraught:
This has been going on since November. It took me to lose my son for y'all to call extra people, extra techs to be here. It took me to lose my six-month-old son? Why did my child have to be the example?"
Subsequent investigations apparently think the cause is more complex.
Confessed Dallas Public Information Director, Sana Syed;
The root issue stemmed from a variety of factors including Dallas' aging 911 service technology, which couldn't differentiate between calls on hold and hangups, and the way T-Mobile's technology interacted with the system and identified callers."
However this ends up, the fact is that lives were lost. Because someone wasn't listening!
God, though, isn't like a faulty 911 call center. He is listening!
O You who hear prayer, To You all men come.
Psalm 65:2
We have a link to a source of strength and succor in times of stress and strain.
For we do not have a high priest
who cannot sympathize with our weaknesses,
but One who has been tempted in all things as we are,
yet without sin.
Therefore let us draw near with confidence
to the throne of grace,
so that we may receive mercy and find grace to help
in time of need.
Hebrews 4:15–16
There is always a line open. Jesus Christ, through whom alone we come to the Father.
What a Friend we have in Jesus,
All our sins and griefs to bear!
What a privilege to carry
Everything to God in prayer!
O what peace we often forfeit,
O what needless pain we bear,
All because we do not carry
Everything to God in prayer.
Joseph Scriven, 1855
So …
… pray without ceasing …
1 Thessalonians 5:17