Lonely!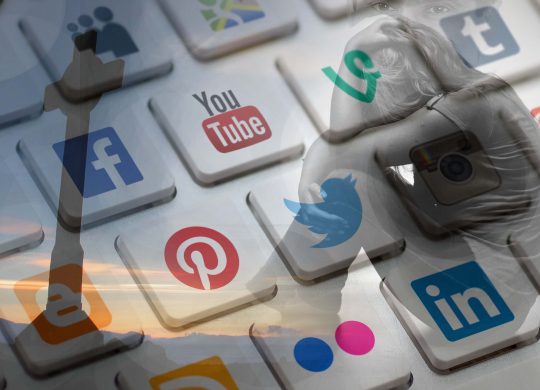 We check Facebook—what are our friends up to? We scroll through Instagram—what did they eat for breakfast? And so on, and so forth.
Social media.
Well, it may not be so social after all. Or so claims "Social Media Use and Perceived Social Isolation Among Young Adults in the U.S." published in the American Journal of Preventive Medicine, by authors from Center for Research on Media, Technology, and Health, at the University of Pittsburgh. They studied 1,787 adults between 19 and 32 years old, and explored their habits on Facebook, YouTube, Twitter, Google Plus, Instagram, Snapchat, Reddit, Tumblr, Pinterest, Vine, and LinkedIn. The data dealing with use of social media, its symptoms, its users' behaviors and feelings, etc., were self-reported, raising the distinct possibility that some of the confessions were low-balled.
In sum, those logged in more frequently experienced less social belonging, less engagement with others, and less fulfilling relationships. Those who visited the various media platforms fifty-eight or more times per week had about triple the odds of such feelings of social isolation than those who visited such sites nine times a week or fewer. Looking at it another way, those who reported spending more than two hours a day had twice the odds of perceived social isolation than those who spent 30 minutes a day or fewer on social media.
The reasons, the authors speculate, may include: less time to interact with others face to face in the real world; the greater envy generated when one sees others looking happy and being successful on social media—their perfect homes, perfect families, perfect vacations, and perfect jobs (which, of course, are the only experiences shared most of the time—a thoroughly distorted view of reality); etc.
Of course, causality wasn't investigated: it might well be that those who felt socially isolated took to social media more. What came first?
Said Elizabeth Miller, one of the authors:
It also could be a combination of both. But even if the social isolation came first, it did not seem to be alleviated by spending time online, even in purportedly social situations."
Declared lead author, Dr. Brian Primack:
We are inherently social creatures, but modern life tends to compartmentalize us instead of bringing us together. While it may seem that social media presents opportunities to fill that social void, I think this study suggests that it may not be the solution people were hoping for."
It seems counterintuitive: what we thought was a way to increase social interaction, may not actually do so. Perhaps there is nothing like face-to-face communication to develop solid connections with others.
The Bible seemed to have known that millennia ago.
Let us consider how to stimulate one another to love and good deeds,
not forsaking our own assembling together, as is the habit of some,
but encouraging one another; and all the more as you see the day drawing near.
Hebrews 10:24–25
Paul confessed to the Romans:
For I long to see you so that I may impart some spiritual gift to you,
that you may be established;
that is, that I may be encouraged together with you while among you,
each of us by the other's faith, both yours and mine.
Romans 1:11–12
And a verse I quoted last week:
Our gospel did not come to you in word only,
but also in power and in the Holy Spirit and with full conviction;
just as you know what kind of men we proved to be among you for your sake.
1 Thessalonians 1:5
"Among you," Paul says. Life lived together. In proximity. That's what builds, strengthens, grows, encourages.