Longevity!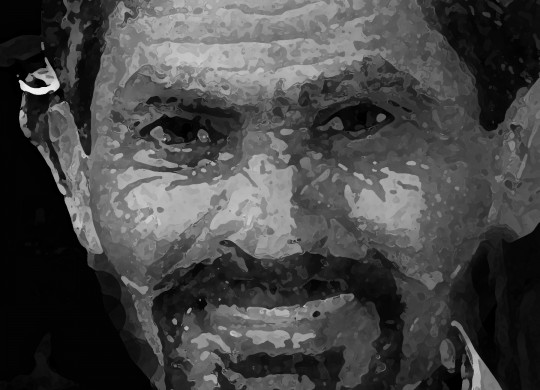 In 1985, Richard Bass of the US, at the age of 55, climbed Mt. Everest, making him the first to conquer all the world's highest mountains on all seven continents and the oldest to get atop Everest. But in 2013, Yuichiro Miura of Japan reached the summit of Mt. Everest at the age of 80. And Takao Arayama of Tanzania climbed all seven mountains at 74 (completing the series in 2010).
What exactly does it mean to get "old"? Chronological age? Forgetfulness?
The characteristics and qualities of those we thought were "old" has rapidly changed over time.
Warren Sanderson and Sergei Scherbov, researchers at the International Institute for Applied Systems Analysis, in Laxenburg, Austria, have done some provocative work on this matter of defining what "old" is. They propose a new measure: "prospective age," the average number of years that folks have left to live. And this helps them categorize as "old" those who have an average of 15 years to live, not necessarily those who have hit a certain chronological age. For instance, a Swedish man in 1900 would be "old" at age 60 (having 15 more years to live, on average). By that same measure, in 1960, "old" would be age 63 and, in 2010, age 69. This might be different for, say, an Indian man, living in those same years, because of other factors that determine whether they have 15 or more years (on average) to live.
And this led those researchers to publish a paper in Public Library of Science ONE with a paradoxical title: "Faster Increases in Human Life Expectancy Could Lead to Slower Population Aging." Makes sense. If we go with "old" as defined by "prospective age" (having 15 more years to live), then the age of "oldness" is being pushed up by increased life expectancy. Thus, the population that is "old" is actually decreasing!
No wonder the age of drawing one's Social Security in the US is moving upwards—65 in the 40s, to 67 in the 80s, and perhaps 70 in the near future!
The researchers also conclude that we don't have to fear increasing healthcare costs with increasing life expectancies, because such costs are highest only in the last few years of life. Because these "last few years of life" are only being postponed, not increasing, not all chronologically "old" need heightened care. Neither would increased of life expectancy imply that more people were not working. In fact the labor force participation by those aged 65–69 has jumped from 22% in 1990 to 31% in 2010.
And scientists at the intriguingly named institution Strategies of Engineered Negligible Senescence Research Foundation think the first person who will live to be 1,000 years old is already alive today. (I remain completely unimpressed: another 950 years, I most certainly do not want to live!)
In the Bible, growth is looked upon quite differently. It is definitely not chronological age.
I thought age should speak, And increased years should teach wisdom.
But it is a spirit in man, And the breath of the Almighty gives them understanding.
The abundant in years may not be wise, Nor may elders understand justice.
Job 32:7–8
It's not giftedness. The Corinthians, "not lacking in any gift" (1 Corinthians 1:7), were strongly admonished on a number of issues by the apostle Paul.
Rather, growth is the development of the body of Christ to match the Head, Jesus Christ himself.
We are to grow up in all aspects into Him who is the head, even Christ.
Ephesians 4:15
Maturity looks like Christlikeness! So let's get old … and quickly!