Nature!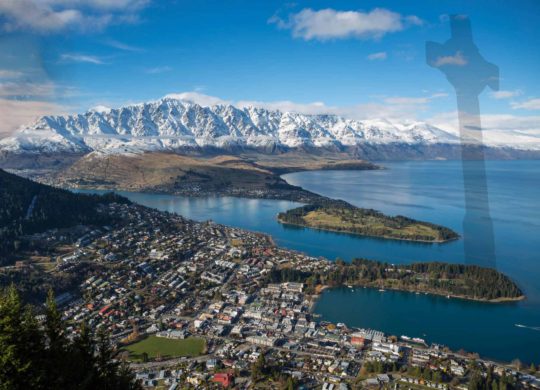 You're in a bad mood? Easy cure. Just go outside.
So claim psychology researchers at the University of Regina, Regina, Canada, in "Nature Contact and Mood Benefits: Contact Duration and Mood Type," published in The Journal of Positive Psychology.
It seems evident that contact with the outdoors is generally beneficial to human health and wellbeing. But this article points out the specific emotional benefits of being outside—intensity (how much), frequency (how often), and duration (how long).
The subjects were 123 students, average age 21.02 years, who received one bonus credit for their participation. They were exposed to outdoors or indoors for varying lengths of time.
In their experiments, researchers were looking at two kinds of emotions generated as a result, "self-transcendent" and "hedonic":
Self-transcendent emotions include awe, gratitude, wonder, and the sense that you are part of something greater than yourself. Primarily experienced as positive, these emotions typically direct attention away from one's own interests and pleasures and toward the experiences of others or even the world in general. This contrasts with hedonic emotions that primarily direct attention towards oneself."
They found that even 5 minutes of nature contact was sufficient to increase self-transcendent and hedonic emotions. But 15 minutes of such contact did not magnify the changes.
The emotional benefits of nature exposure are not sensitive to duration, but rather occur immediately and do not increase across time, at least for the short time intervals used in our studies."
Said Katherine D. Arbuthnott, one of the authors of the study:
There are two important take homes; the first I emphasize to all my students these days — when you need an emotional boost, the fastest and easiest way is to spend a few minutes with nature. Second, it's important for outdoor spaces to be maintained for the emotional health and wellbeing of the public as a whole."
And this mood elevation includes "self-transcendence"? Of course!
When I consider Your heavens, the work of Your fingers,
The moon and the stars, which You have ordained;
What is man that You take thought of him,
And the son of man that You care for him?
Psalm 8:3–4
Nature is truly amazing: it declares the splendor of its Creator.
The heavens are telling of the glory of God;
And their expanse is declaring the work of His hands.
Day to day pours forth speech,
And night to night reveals knowledge.
Psalm 19:1–2
And the splendor of the Creator should evoke joy in ourselves—a "hedonic" emotion.
O come, let us sing for joy to the LORD,
Let us shout joyfully to the rock of our salvation. …
Let us shout joyfully to Him with psalms.
For the LORD is a great God And a great King above all gods ….
The sea is His, for it was He who made it,
And His hands formed the dry land.
Come, let us worship and bow down,
Let us kneel before the LORD our Maker.
Psalm 95:1–2, 3, 5–6
Indeed, nature itself rejoices.
Let the heavens be glad, and let the earth rejoice;
Let the sea roar, and all it contains;
Let the field exult, and all that is in it.
Then all the trees of the forest will sing for joy.
Psalm 96:11–12
So why don't we?
For you will go out with joy And be led forth with peace;
The mountains and the hills will break forth into shouts of joy before you,
And all the trees of the field will clap their hands.
Isaiah 55:12
Take a walk outside. You will come back happier!