New Book: A Manual for Preaching!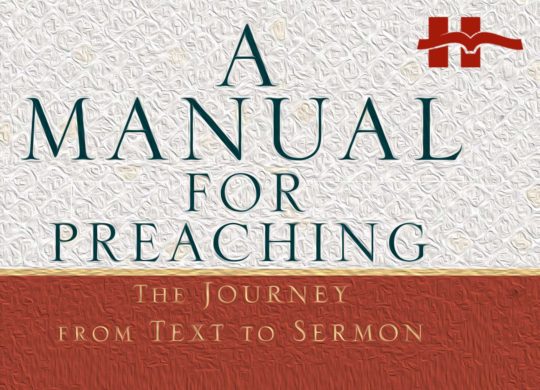 Folks, my latest opus on preaching is out: A Manual for Preaching: The Journey from Text to Sermon (Baker, 2019).
This is intended to be a companion volume to A Vision for Preaching: Understanding the Heart of Pastoral Ministry (Baker, 2015). The latter was a big-picture view of preaching; the former, current work, explains the nitty-gritty of crafting a sermon.
And since my "vision for preaching" is fairly broad, you don't have to be a senior pastor somewhere, preaching weekly from the pulpit, to benefit from the book. Anyone interested in doing any kind of biblical teaching intended to culminate in application for life change is, essentially, intending to preach. So if you are engaged in such activities, this is for you.
See here for more information, endorsements, and a free download of the Introduction and Chapter 1 of A Manual for Preaching.