Obsession!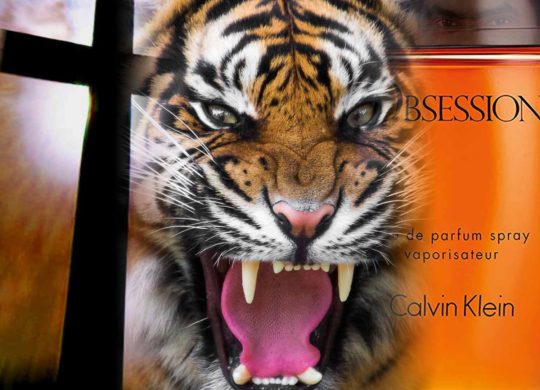 They named her T-1, a fearsome predator roaming the jungles near Pandharkawada (pop. 26, 567) in India. There have been a string of deaths creating panic in all those neighborhoods. Bodies have been found with missing limbs and big scratch marks.
Wildlife officials claim the tigress has developed a taste for human flesh. They say she has killed five. Locals claim the loss of at least fourteen.
India's tiger count is at a high of 2,500, the world's largest tiger population. India, also, is second only to China in world's largest human populations, at 1,300,000,000. Sooner or later the one is going to run into the other, as endangered tigers spill out of reserves.
The country's Supreme Court approved a shoot-to-kill T-1 order if attempts to sedate-and-relocate her do not succeed.
The rangers threw just about everything they have at the tigress: hundreds of foot soldiers combing the forests, bulldozers clearing it, jeeps, over a hundred camera traps, thermal imagery drones, and sharpshooters bearing AK-47s and tranquilizer guns mounted on Indian elephants in a "military-style operation (à la Hannibal !). But no luck.
Authorities finally decided to deploy their latest and most fearsome weapon.
A bottle of Calvin Klein's Obsession cologne!
Admitted Sunil Limaye, a forestry official directing the hunt:
I know, it's really funny. But what are we going to do?"
Apparently, the fragrance contains civetone, a compound originally found in the scent glands of the civet, a small nocturnal cat-like creature. (Note: civetone is made synthetically for Obsession.)
And it's a big hit with felines. It drives them crazy. They roll around in it, they take huge sniffs, they revel in the smell.
Said one feline expert:
I guess it's kind of like the reaction that you get from a cat when it's enjoying catnip, they just seem to be in absolute heaven."
But Nawab Shafat Ali Khan, a famous hunter who has several kills of rogue man-eating tigers to his credit was skeptical:
It's going to be impossible to tranquilize her. She has learned from all these botched capture operations. We've made her very smart. Brilliant, actually. Once a tiger tastes human flesh it is hooked because of all the ginger, salt and spice we consume.
[Oh, dear! I need to watch out.]
Anyway, the good stuff was spritzed at strategic locations around Pandharkawada. And it proved the good Khan wrong.
A few weeks ago, the hunt came to a halt when a ranger fired a tranquilizing dart into the side of the six-year-old big cat. She charged his jeep. He shot her with a single fatal bullet.
Apparently, Obsession helped draw the ferocious tiger out. A fatal obsession, it was!
These things can happen to us, too. The Bible gives a remarkably candid picture of such obsessions leading to death.
Each one is tempted when he is carried away and enticed by his own lust.
Then when lust has conceived, it gives birth to sin;
and when sin is accomplished, it brings forth death.
Do not be deceived, my beloved brethren.
James 1:14–16
And so we beseech God to keep us from such obsessive temptations.
And lead us not into temptation, but deliver us from the evil one.
Matthew 6:13
And God gives us grace that we may not succumb.
No temptation has overtaken you but such as is common to man;
and God is faithful, who will not allow you to be tempted beyond what you are able,
but with the temptation will provide the way of escape also,
so that you will be able to endure it.
1 Corinthians 10:13
Let's steer clear of those obsessions!