Pain!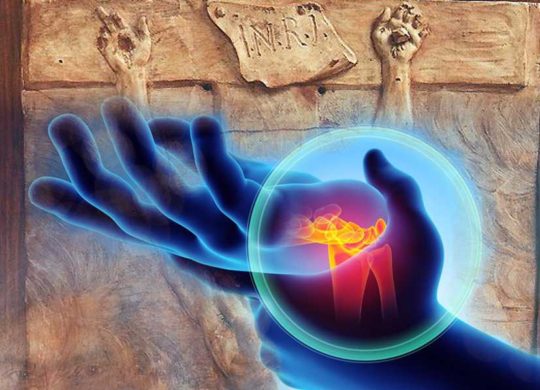 66-year-old Jo Cameron is unique. Well, one of two in the world.
She (and the other person) has a rare genetic mutation. So report scientists in "Microdeletion in a FAAH Pseudogene Identified in a Patient with High Anandamide Concentrations and Pain Insensitivity," published recently in the British Journal of Anesthesia.
Ms. Cameron realizes her skin is burning only when she smells singed flesh. Only when she sees herself bleeding does she know she's cut herself.
The good Scottish lady has gone through hip replacements, suturing of lacerations, and all kinds of other surgeries, but never needed any post-operative analgesia. On a scale of 0–10, her pain, after these surgeries, has always been 0!
She can also eat Scotch bonnet peppers without any discomfort—she acknowledges that she feels a short lasting "pleasant glow" in her mouth. Most of these vicious beasts have a heat rating of 80,000–400,000 Scoville units; for comparison most jalapeños rate 2,500–8,000 on the same scale.
Confessed Cameron:
Looking back, I realize I hadn't needed painkillers, but if you don't need them you don't question why you don't. I didn't even feel pain during childbirth. It was just strange, but I didn't have pain. It was quite enjoyable really."
It seems it affects her mind the same way, too. Noted the journal article:
On the Generalized Anxiety Disorder-7 anxiety questionnaire taken at age 70, she scored 0/21, classified as mild (the lowest category). Likewise, on the Patient Health Questionnaire-9 for depression, she scored 0/29, classified as mild. … She also reported never panicking, not even in dangerous or fearful situations, such as in a recent road traffic accident."
Apparently, she has a mutation in an enzyme, fatty-acid amide hydrolase (FAAH), that normally breaks down certain fats, including one called "anandamide" (anand is Sanskrit for "joy"). So there's a lot of anandamide floating around in her blood. The scientists suspect that's the cause of the lady's good spirits and painless disposition.
Said one of the authors, anesthetist, Devjit Srivastava:
The findings point towards a novel painkiller discovery that could potentially offer post-surgical pain relief and also accelerate wound healing. We hope this could help the 330 million patients who undergo surgery globally every year."
But Ms. Cameron does acknowledge the importance of pain:
I've always been covered in bumps and burns and bruises. I used to think I was just clumsy, but now I know I'm not. I just don't get the pain signals that others learn from. I wouldn't change anything, but pain is there for a reason, it warns you— you hear alarm bells. It would be nice to have warning when something's wrong—I didn't know my hip was gone until it was really gone, and until I physically couldn't walk. You should have that warning, it's part of being human."
Indeed, there is value in pain!
It corrects us:
Before I was afflicted I went astray,
But now I keep Your word.
Psalm 119:67
It grows us:
Consider it all joy, my brethren, when you encounter various trials,
knowing that the testing of your faith produces endurance.
And let endurance have its perfect result,
so that you may be perfect and complete, lacking in nothing.
James 1:2–4
It focuses us:
For momentary, light affliction is producing for us an eternal weight of glory
far beyond all comparison, while we look
not at the things which are seen, but at the things which are not seen;
for the things which are seen are temporal, but the things which are not seen are eternal.
2 Corinthians 4:17–18