Persuasion!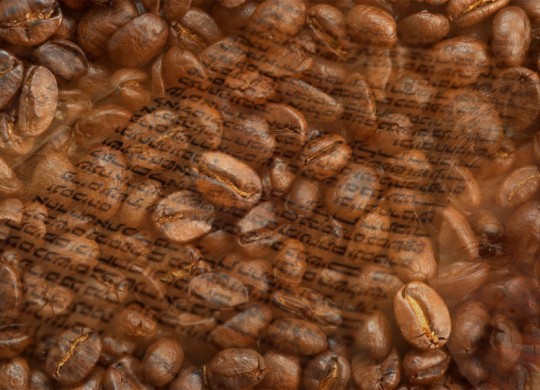 I've often wondered about this whole café atmosphere in modern-day churches.
A third of Americans under 30 are not affiliated with any religion, though most of these apparently believe in God and pray at least once a month. This spiritual-but-not-religious category is the target of many churches. And so we have Sunday "meetings" in movie theaters, schools, warehouses, etc. Even coffee shops. To draw more traffic.
Once has to be "cool," you know. Mark Batterson, pastor of National Community Church. For Mr. Batterson, this coffee concept is entirely biblical: "We felt like Jesus didn't hang out at the synagogue, he hung out at wells," he said. "Coffeehouses are postmodern wells. Let's not wait for people to come to us, let's go to them."
That's the connecting power of a cup of coffee and conversation. After all, as Starbucks' CEO, Howard Schultz, once said: "We're in the business of creating an experience around coffee and culture and the sense of community."
(Among the fancy names for these church cafés are: Holy Grounds, The Grail, Crown of Thorn Coffee, HeBrews, WJWD [What Jesus Would Drink], Saint Joe, Passion Perk, Solid Rock Café, Take This Cup, St. Arbucks, etc.)
But now we have another reason why coffee is sold/served in churches. And why they let you take it into the big hall. It's all got to do with preaching.
About eighty percent of adults in the US and UK are moderate users of this psychoactive drug, caffeine, and yes, we all know that it stimulates our minds to pay more attention, to be more vigilant, and stuff.
But did you know that coffee makes you more susceptible to persuasion?
We have proof now, in an article in the European Journal of Social Psychology by Dr. Pearl Martin, et al., form the University of Queensland, in Australia: Effects of Caffeine on Persuasion and Attitude Change."
The experiment involved attempting to convince study participants, who were for voluntary euthanasia, to change their minds about it. Half had taken moderate doses of caffeine (in an orange-juice concoction), the other half had consumed a placebo. Then they were given six stories to read, that argued against euthanasia. And were they influenced by what they read?
Guess what? Those who had imbibed caffeine were more liable to be persuaded. "These results provide evidence that moderate amounts of caffeine increase systematic processing of the arguments in the message resulting in greater agreement." In fact, these folks were even more persuadable about a related topic: abortion.
This is good news for us preachers. Hey, with a shot of java our sermons will be better received by those in attendance. Maybe we could even spike the elements of the Lord's Supper with a bit of 1,3,7-trimethylxanthine, the good stuff.
It is not magic, they think. The speculation is that caffeine simply makes us pay more attention. And paying attention helps us follow arguments better, inducing us to be persuaded.
So … pay attention in church this Sunday to your preacher, with or without a shot (or two) of caffeine.
Because if the preacher is doing his stuff, God's word is worth paying attention to, more than anything else.
The law of the LORD is perfect, restoring the soul.
The testimony of the LORD is sure, making wise the simple.
The precepts of the LORD are right, rejoicing the heart.
The commandment of the LORD is pure, enlightening the eyes.
They are more desirable than gold, yes, than much fine gold.
Sweeter also than honey and the drippings of the honeycomb. …
In keeping them there is great reward.
Psalm 19:7–8, 10–11