Physician?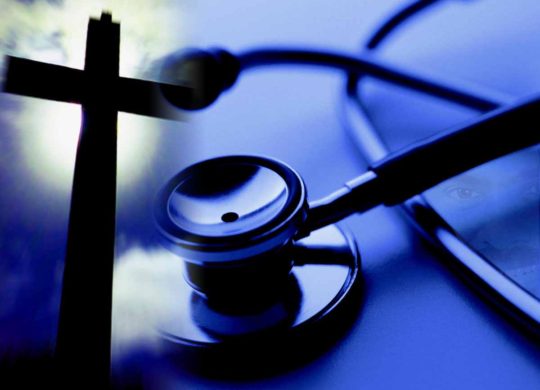 You have heard it said, "When the cat is away, the mice will play." But I say unto you, "When the doctor is away, the patient will live!"
That's what scientists have recently found—at least as far as cardiologists are concerned (hopefully not dermatologists).
In a recent study in the Journal of the American Heart Association, researchers looked at survival of those who suffered heart attacks … when their doctors were away at a five-day meeting—the Transcatheter Cardiovascular Therapeutics meeting, no less.
Doctors attend meetings to catch up on the latest, to network, to take a break, etc. Non-attendees remain behind to care for patients during those meeting dates.
A quasi-experimental evaluation of outcomes of patients hospitalized with acute cardiovascular conditions during the American Heart Association (AHA) and American College of Cardiology (ACC) annual meetings compared with identical nonmeeting days in the surrounding weeks found that, within teaching hospitals, patients admitted with cardiac arrest or high-risk heart failure during meeting dates had lower adjusted 30-day mortality compared with similar patients on nonmeeting dates."
All that to say, only 16.9% died within 30 days of admission when their docs were away at said Transcatheter Cardiovascular Therapeutics meeting, compared to 19.5% dying when their caregivers were in town.
Explained first author Anupam Jena:
Which doctor treats you does matter. The types of doctors who attend these meetings seem to provide different care, at least for a subgroup of patients. This is an unfortunate paradox given that professional conferences are designed to actually makes us better physicians and improve the care we deliver."
Attendees of meetings, apparently, are more productive researchers and perform substantially more interventions (placing stents), compared with nonattendees.
Jena again:
If doctors focus their attention on a particular kind of procedure, they might not develop other clinical skills that are as important to influencing outcomes as is knowledge of a specific procedure. Treating a cardiac patient isn't just about cardiac issues—it's about other factors that the patient brings to the hospital. The fact that mortality actually falls for heart attack patients during these conference dates raises important questions about how care might differ during these periods. What we really want to know is how we can close the gap in outcomes and save more lives."
I'll tell you how. If you want to have a heart attack, time it during the Transcatheter Cardiovascular Therapeutics meeting. The next one is being held September 21–25, 2018. Pencil it into your calendar.
But there's one Physician who can be trusted absolutely!
And He [God] said, "If you will give earnest heed to the voice of the LORD your God,
and do what is right in His sight, and give ear to His commandments, and keep all His statutes,
I will put none of the diseases on you which I have put on the Egyptians; for I, the LORD, am your healer."
Exodus 15:26
That last phrase reads yhwh rof 'eka = Yahweh, your Healer.
The ultimate manifestation of divine healing is in the forgiveness for sin procured for believers by the Lord Jesus Christ, who was …
… pierced through for our transgressions, He was crushed for our iniquities;
The chastening for our well-being fell upon Him, And by His scourging we are healed.
Isaiah 53:5
God, our Healer, is worthy to be blessed!
Bless the LORD, O my soul, And all that is within me, bless His holy name.
Bless the LORD, O my soul, And forget none of His benefits;
Who pardons all your iniquities, Who heals all your diseases!
Psalm 103:1–3