Ready!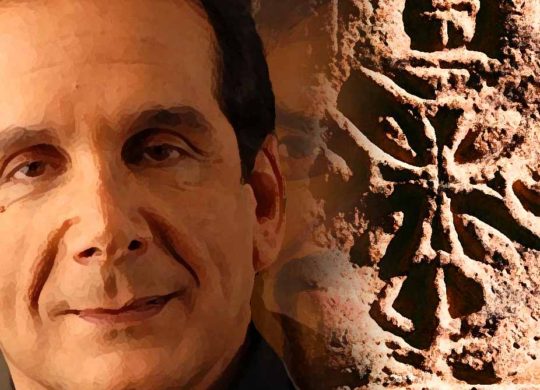 The departure of journalists from this life is not often a loss for the nation, but it is, when the journalist in question is Pulitzer-Prize-winning commentator, Charles Krauthammer.
Noted one obituary:
He was a jewel in American conservatism, unfailingly elegant and civil, and stubbornly independent-minded."
Sometime in 2008, I grew tired of watching CNN and decided to flip channels for a better source of news. I landed upon Fox, and was especially taken by its 5:00 pm CT news show Bret Baier's "Special Report." I was particularly enamored by the last twenty minutes of this hour-long show that featured an "All-Star Panel" discussing and debating the day's/week's events. This panel often had, as one of its members, Charles Krauthammer.
The man's intelligence, class, wit, his eloquence—he always spoke in full paragraphs, unlike the fractured and torturous statements of the others—was impressive. So much so, before I had access to a DVR, I used to rush back home after class or clinic to be in time to catch CK on the "All-Star Panel." In fact, this turned out to be the only show I'd watch on TV!
Krauthammer was a TV personality like no other—soft-spoken, sober, learned, and incisive, with a wicked, if very dry, wit. He was always polite, but pity was usually warranted for anyone disagreeing with him on air."
After several weeks of being dazzled by Krauthammer's wit and charm, not to mention his perspicacious thinking and his perspicuous comments, I noticed something strange about him.
I Googled him.
He was a paraplegic!
Krauthammer was in medical school at Harvard when a diving accident disabled him at 22. The enterprising man didn't let that come in his way; he completed his medical education and psychiatry residency in a wheelchair!
After his education, he took up journalism.
His style matched an unsparing logic with an economy of expression that routinely produced masterpieces of lucidity and persuasion. He gave us phrases that entered the political vocabulary, e.g. 'the Reagan doctrine,' and 'the Bush derangement syndrome.'"
An avid Washington Nationals fan. A chess fanatic. Sponsor of ancient Hebrew music. But above all a conservative colossus who defended what he believed in, with vim and verve and vigor. His book, a collection of his columns, Things that Matter, I read with delight, and gave away several copies to others.
Krauthammer had been missing from the "All-Star Panel" for several months now, because of cancer. I kept hoping against hope that he'd return and that he'd surprise me one evening at 5:40 by showing up on Bret Baier's show.
About three weeks ago, he wrote a note to his fans: the cancer had returned.
My doctors tell me their best estimate is that I have only a few weeks left to live. This is the final verdict. My fight is over. I leave this life with no regrets. It was a wonderful life—full and complete with the great loves and great endeavors that make it worth living. I am sad to leave, but I leave with the knowledge that I lived the life that I intended."
The end came last week. He was ready.
The Bible tells us to be prepared for the next phase of Life:
If we live, we live for the Lord, or if we die, we die for the Lord;
therefore whether we live or die, we are the Lord's.
Romans 14:8
For to me, to live is Christ and to die is gain.
Philippians 1:21
"Be dressed in readiness, and keep your lamps lit."
Luke 12:35
Charles Krauthammer (1950–2018)—missed, never to be replaced.
I have a TV for sale ….