Resigned!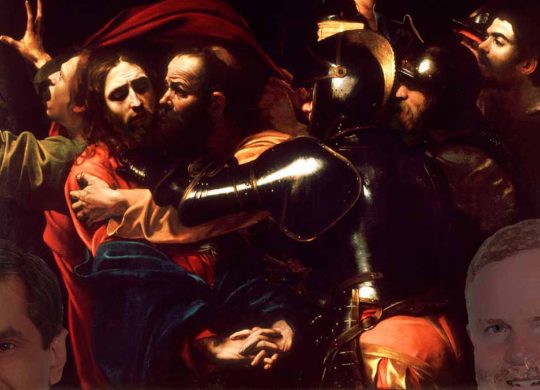 An odd thing happened here in Texas, ye olde Lonestar State, last month.
Democrat William "Bill" McLeod is a judge in Harris County Civil Court at Law Number Four, the jurisdiction of which court includes ye olde city of Houston. Most, if not all, of the courts in Texas and its counties are run by elected judges. Evidently thinking of the future, McLeod—who'd only been elected to his current post last November—posted online his plans to run for the state's highest court, ye olde Supreme Court of Texas. This was on April 1.
And no, it wasn't an April Fool's Day prank. Unfortunately.
Because Article 16, Section 65(b) of ye olde constitution of the State of Texas proclaims this:
If any of the officers named herein [including judges, district and county clerks, et al.] shall announce their candidacy, or shall in fact become a candidate, in any General, Special or Primary Election, for any office of profit or trust under the laws of this State or the United States other than the office then held, at any time when the unexpired term of the office then held shall exceed one year and 30 days [which it did for McLeod], such announcement or such candidacy shall constitute an automatic resignation of the office then held."
Someone showed McLeod ye olde Article and he went "Uh-oh!"
Some disciples of Jesus disqualified themselves too with their actions. When Jesus was arrested in the Garden of Gethsemane, this is what his disciples' response was:
And leaving Him, they all fled.
Mark 14:50
Followers had become "fleers." Disqualified!
But note a little vignette in Mark's account. A posse has come to arrest Jesus, led by Judas, …
… and with him a crowd with swords and clubs,
from the chief priests and the scribes and the elders.
Mark 14:43
From the religious dignitaries and Temple elites.
And they laid hands on Him and seized Him.
But one of those who stood by, drawing a sword,
struck the slave of the high priest and cut off his ear lobe.
Mark 14:46–47
With no identification of the assailant, no apparent consequence of the aggression, and no comment by Jesus (at least in Mark), this violent earlobe excision seems rather meaningless. But we know the victim: "the slave of the high priest." This was probably no lowly servant but the chief deputy of the high priest, and thus a representative of the Temple administration. And, remarkably, it is the tip of the ear, the lobe, that is removed. It seems to have been deliberately executed by "one of those who stood by." I think this mutilation was symbolic, disqualifying the one so afflicted from any priestly service:
"For no one who has a defect shall approach [to do the work of a priest before God]."
Leviticus 21:18
So the action in Mark 14:47 is making a powerful statement:
You, and the one you represent, are gravely unworthy to stand as mediator between God and men. You have proven your unworthiness by coming here to lay violent hands upon the anointed holy one of God. I hereby make visible your unworthiness and disqualify you further from exercising your high office."
The Temple authorities—automatically disqualified from serving God.
It is a serious matter for all disciples to be unfaithful to Jesus' mission.
While indeed true that God does restore those fallen away (thank God!), failure of faithfulness can potentially lead to disqualification—removing one from God's service.
"Be alert and pray that you may not come into temptation;
the Spirit is willing, but the flesh is weak."
Mark 14:38