Selfies!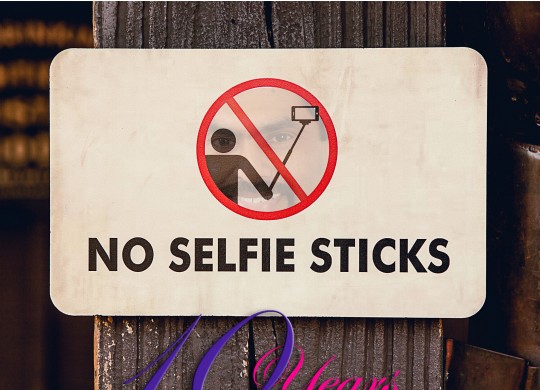 Talking about sharks ….
A new study has revealed that there have been more deaths from selfies than there have been from shark attacks. Yup, selfies overtake shark attacks as a cause of death!
So think twice before you selfie. Getting that right angle for that right shot can have fatal consequences.
There have, as of now, been 12 deaths due to selfies this year. And only 8 from shark attacks.
The most recent casualty of the former activity occurred inside, of all places, the Taj Mahal. Hideto Ueda, 66, toppled down a staircase at the venerable monument … while attempting to take a selfie. He lost consciousness and was later pronounced dead in a local hospital. (A friend who took the fall along with him broke a leg.)
The dangerous quest for a perfect picture of yourself.
Recently a teenager, Anna Ursu, climbed on top of a parked train in northeast Romania to take a selfie (of course). Apparently she came into contact with a high-voltage wire above the train. Anna didn't survive the electrocution. A spokesman at the hospital's emergency department said it was impossible to save the girl: "Her whole body was burned."
Another potential selfie-creator, Oscar Otero Auguilar, 21, horsing around with friends, grabbed a gun to pose in a selfie with said weapon. He was going to post it on Facebook, sources said. The gun, however, went off, before he could achieve his objective, and Aguilar was shot in the head. He didn't make it either. Alcohol is said to have been involved in the tragic incident.
Two men in the Ural Mountains got themselves killed posing for a selfie with a hand grenade … after pulling its pin.
A 21-year-old university student plunged to her death while posing hanging from a Moscow bridge for a selfie.
Governments are taking action. Public service announcements warning against selfies have been issued by Russia, the European Union (they are proposing to criminalize social media posts of selfies containing landmarks such as the Eiffel Tower in Paris, and the Trevi Fountain in Rome), India, the Yellowstone National Park, Disney theme parks, and other notable entities and nations.
Selfies. Everyone takes them. Even U.S. President Barack Obama, and the U.K.'s Queen Elizabeth II.
But who cares about the risks, as long as one can have oneself in one's own photographs? Selfies are more popular than ever. Google searches were up eight times in 2014 over the previous year, leading the search-engine giant to dub 2014 "The Year of the Selfie."
Says Jesse Fox, assistant professor of communications at The Ohio State University.
Selfies tend to attract a type of person already more likely to push the boundaries of normal behavior. People exhibiting the so-called Dark Triad of personality traits—narcissism, Machiavellianism and psychopathy—are likely to pursue selfie glory regardless of who gets hurt in the process. It's all about me. It's putting me in the frame. I'm getting attention and when I post that to social media, I'm getting the confirmation that I need from other people that I'm awesome."
The Bible has something to say to this:
I say to everyone among you not to think more highly of himself than he ought to think;
but to think so as to have sound judgment.
Romans 12:3
Maybe we should be loving someone else more than ourselves?
We know love by this, that He laid down His life for us;
and we ought to lay down our lives for the brethren.
1 John 3:16
And …
Let no one seek his own good, but that of his neighbor.
1 Corinthians 10:24
Others, not self.