Stress?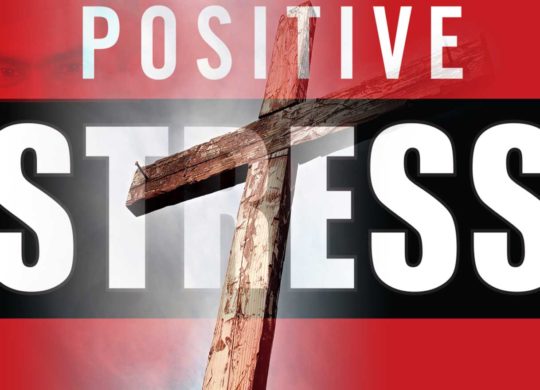 You thought stress was bad for you? Maybe not always.
There is a large and growing movement lauding the values of "positive stress." Devotees extol the values of jumping into a freezingly cold shower, suffering extremes of temperatures, partaking of restrictive diets, punishing themselves with horrendous exercise routines, etc. Stepping into your discomfort zone.
Said Zachary Rapp, a practitioner, and co-founder and CEO of several health start-ups:
This workout keeps me balanced-ice baths, hot yoga, intermittent fasting and the Whole30 diet I'm trying next month, cutting out grains, legumes, dairy, sugar and alcohol. Like the stress is leaving my body, so I don't feel like I'm hitting a brick wall."
One earliest proponent was the Dutch extreme athlete Wim Hof who is known for his withstanding severe cold using deep breathing. And yes, his tour of Silicon Valley last year was very popular. Thanks to Hof, cold showers are a fad in that part of the country.
Actually, all this ain't new at all.
Ascetics did this all the time. "Asceticism" comes from the Greek askō, "exercise, practice, toil, labor." In classical literature (of Homer, Herodotus, Pindar, Sophists, Philo, etc.), unlike our negative view of asceticism, there is nothing whatsoever of hatred of the body, or indulgence in its punishment for punishment's sake, or of earning merit. It is simply a matter of adaptation of suitable means to valuable ends.
"Keep watching and praying that you may not enter into temptation;
the spirit is willing, but the flesh is weak."
Matthew 26:41
That's a form of askesis, engaging in a certain type of discipline-watching and praying-so as to attain a level of spiritual responsiveness and power in their lives, that would otherwise be impossible.
Askesis is to spirituality what a training regimen is to an athlete. And a spiritual equivalent to the old artistic idea that talent grows by its very confinement, that the genie's strength comes from his confinement in the bottle. Without confinement, without the intensification resulting from compression, there is no energy worth speaking of.
Askesis is of two types. There is the involuntary variety. A friend gets a heart attack, survives, and then when you visit him/her a week later, they say:
It's the best thing that happened to me. I'll never be the same again. It woke me up to the reality of my life, to God, to what is important."
Pulled out of the fantasy of a god-condition and confined to the reality of a human condition, the person is surprised to be living not a diminished life but a deepened one, not a crippled life but a zestful one. God-intensity replaces self-absorption; mature wisdom begins to supplant self-importance.
Then there is the voluntary variety of askesis. We look at the way in which all these various involuntary crises advance spirituality among our friends, and we ask:
Why wait? Why wait for an accident, an illness, a failure? Why not take deliberate steps now to rid myself of the illusions of being a god, study the limits of my mortality, sink myself into the realities of creation and redemption, grow in spirituality?"
This is a submission of our bodies to the disciplines of spiritual life: solitude, silence, fasting, frugality, celibacy, secrecy, sacrifice (all disciplines of "giving up"), and study, worship, celebration, service, prayer, fellowship, confession, submission, giving (all disciplines of "taking on").
I discipline my body and make it my slave, so that …
I myself will not be disqualified.
1 Corinthians 9:27
Discipline yourself for the purpose of godliness; for …
godliness holds promise for the present life and also for the life to come.
1 Timothy 4:7-8