Thieves!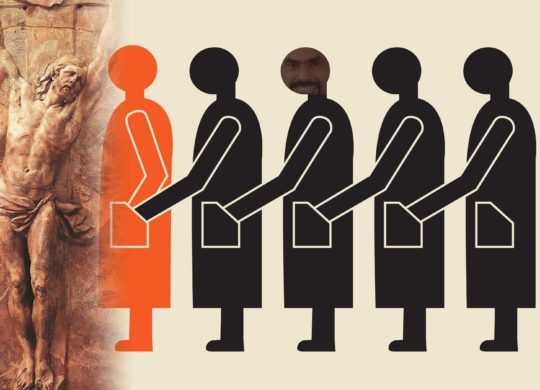 They say that karma will eventually catch up to you.
It did, the other day, for William Kelley, 42, who called the Kennewick, WA, Police Department at 6 a.m. on a Sunday morning to report that his red 1992 Chevy pickup truck had been stolen.
As part of the investigation, the police examined security camera footage in the vicinity. They saw a male on a bicycle riding by Kelley's truck. He discovered the keys in the truck, and so, the enterprising thief that he was, he said, "Thank you very much," as he loaded his bike on to the bed of the truck and made off with the vehicle.
But the security cameras had also seen something else.
Cops found out that the reason Kelley was hanging around that location early Sunday morning was because he was in the middle of stealing items from a business right across the street.
Needless to say, our man Kelley was immediately jailed and charged with burglary.
The bicycle fellow who stole the truck, and the truck, itself are still being searched for. The Kennewick cops are asking the public for assistance.
Thieves!
There are a couple in Mark's account of the crucifixion, which is marked, strangely enough, by two incidents, one on either side of stupendous event of Jesus being put to death. We looked at the first one last week (here).
And they pressed into service a certain passerby to take up His cross—
Simon the Cyrenian, coming from the country,
the father of Alexander and Rufus.
…
And it was the third hour, and they crucified Him.
…
And with Him they crucified two
robbers, one on His right and one on His left.
Mark 15:21, 25, 27
They crucified two on either side of Jesus? Oh, yeah, yeah, yeah, that must have been James and John. The ones who said to Jesus, just a few chapters ago, …
"Grant that we may sit, one on your right and one on your left, in your glory."
But Jesus said to them,
"… Are you able to drink the cup that I drink,
or to be baptized with the baptism [with] which I am baptized?"
And they said to Him, "We are able."
Mark 10:37–39
Of course, James and John, who wanted to be on Jesus' right and Jesus' left. Of course, it's got to be James and John crucified with Jesus.
But … wait. That's not the two brothers, James and John, on either side of Jesus.
That's … that's two robbers.
Mark beckons:
Hey, reader, do you see where those macho disciples of Jesus are, now? The ones who said 'We are able' to Jesus' question whether they could go where he was going?"
No Simon (as we saw last week), no James and John (this week). Instead we have Simon the Cyrenian and two thieves. Pseudo-disciples! Where were the real ones?
You'd have thought it would be Simon Peter helping Jesus with the cross. Oh, no, he was gone. This was some other Simon.
You'd have thought it would be James and John on either side of Jesus. Oh, no, they were gone, long gone. These were two thieves, keeping Jesus company.
The Case of the Disappearing Disciples!
Where were the disciples? Where were they? They were not ready to face the humiliation, mockery, and abject ridicule. They weren't willing to be with Jesus.
And leaving Him, they all fled.
Mark 14:50
How about you and me? Where will we be? Are we ready? Ready to face humiliation, mockery, and abject ridicule for Jesus? Or will we, too, be Disappearing Disciples.
SOURCES:
ABC News