Vicarious!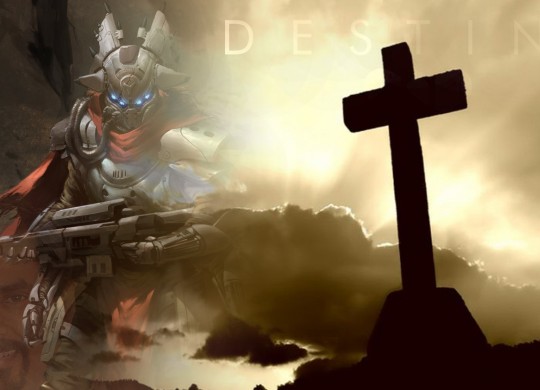 Three guys in Florida are making a career of it. Playing video games. Yup, you heard me right—playing video games. A career. Twenty four hours a day, seven days a week. Blazing a new path online.
Robert Schill, Adam Young, and Brett Borden. These are your new breed of shift workers. Each takes an eight-hour shift. Schill, 26, plops himself on his plush, brown sofa and plays video games from 9:00 to 5:00. Then Young, 29, takes over until 1:00 in the morning, when Borden clocks in for his 1:00 to 9:00 shift.
And, yes, they get paid for it, as stars of StreamerHouse, broadcast on Twitch.tv, that attracts millions of viewers who watch footage of folks playing video games!
StreamerHouse is set in a 1920s home, with 20 cameras recording all the insane action. One reporter called it part reality TV, part talk radio, and part performance art. Schill, Young, and Borden play their games, chat with their fans, and talk about their daily lives, all live.
The three "streamers" confess they had no career prospects outside their current gig. No one has gone to college. All have been playing video games for most of their lives.
Said Matthew DiPietro, VP of marketing at Twitch.tv:
It really is the first successful example of truly social video. When you really sit down to think about it, it doesn't seem odd anymore."
Nope, not odd at all. Before you think this is crazy, let me remind you that this has been going on for all of humanity's existence. People watching others do stuff. Nik Wallenda walking the tightrope. Roman gladiators. The Kentucky Derby. The Super Bowl. YouTube. All the same. All to get thrills from others' experiences. Those fans who want a deeper experience can actually play online with the StreamerHouse stars.
And, if you were wondering, there is a big market for this.
DiPietro:
It has become a very substantial piece of the entertainment landscape. We've seen it explode."
Apparently, top streamers can make six figures a year. The StreamerHouse guys admit they've earned enough to cover expenses without incurring any debt. They also bought a new Jeep with earned money.
The money comes from advertising on Twitch.tv, video games sales, and fan donations. One admirer put down $6000 recently. Other donations included guitars, foam mattresses, pizzas, candy, and T-shirts.
All of this brings us to our "Word of the Day": vicarious, from the Latin vicārius, "a substitute." Vicarious enjoyment of others doing stuff!
But the word has also been an integral part of the description of Jesus Christ's work for mankind: his vicarious suffering/atonement.
All of us like sheep have gone astray,
Each of us has turned to his own way;
But the LORD has caused the iniquity of us all
To fall on Him.
Isaiah 53:6
He Himself bore our sins in His body on the cross,
so that we might die to sin and live to righteousness;
for by His wounds you were healed.
1 Peter 2:24
Jesus' work on the cross was vicarious—undergone in our place, and atoning, for it secured the forgiveness of sins and reconciliation to God.
Without shedding of blood there is no forgiveness.
Hebrews 9:22
There was no way we could pay for our sins, so Christ did it for us, on our behalf—vicariously.
And so now …
… in Him we have redemption through His blood,
the forgiveness of our trespasses,
according to the riches of His grace.
Ephesians 1:7
Forget all the StreamerHouse, Twitch.tv stuff. Instead …
Behold, the Lamb of God who takes away the sin of the world!
John 1:29