Walking!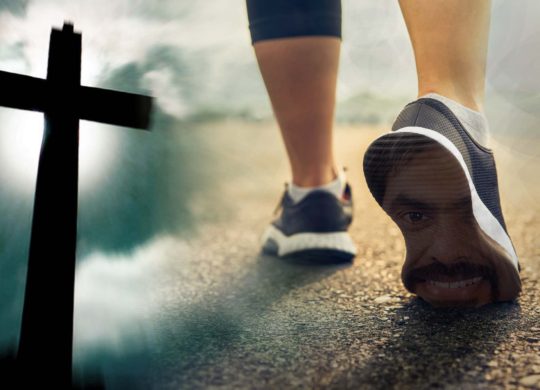 RAND Europe, a not-for-profit research organization, published some interesting findings the other day. By means of literature review and statistical modeling, they concluded:
If every employee walked or jogged for an extra 15 minutes each day, the world could see an economic boost of $100 billion, in close to twenty years."
We already know that regular physical activity has a host of health benefits: decreased risk for high blood pressure and heart disease; mental health gains, including decreased anxiety and depression; and so on.
All of those translate into reduced mortality. Reduced mortality means people live longer. People living longer means more time in the workforce. More time in the workforce means increased economic output of societies and nations. (Better employee health also means reduced absenteeism, another boost to the economy.)
Said Christopher van Stolk, RAND's executive vice president and coauthor of the report:
Despite the documented positive effects of exercise, insufficient physical activity has become more common over the past decades. The evidence shows that we can create healthier and more prosperous societies."
But there's even more to gain by "walking," the Bible tells us.
In the past, we were walking according to the world and evil influences, and deserving of wrath:
You formerly walked according to the course of this world,
according to the ruler of the authority of the air,
[the ruler] of the spirit that is now working in the sons of disobedience,
… and were by nature children of wrath.
Ephesians 2:2–3
But now, we're shown mercy:
God, being rich in mercy, because of His great love with which He loved us …
Ephesians 2:4
In the past, we were "dead":
You were dead in your transgressions and sins.
Ephesians 2:1
But now, we're made alive:
Even while we were dead in transgressions, He co-enlivened [us] with Christ.
Ephesians 2:5
In the past, intimately related to the powers of darkness.
You formerly walked according to the course of this world,
according to the ruler of the authority of the air, [the ruler] of the spirit.
Ephesians 2:2
But now, we're related intimately to Christ.
Co-raised and co-seated in the heavenlies in Christ Jesus.
Ephesians 2:6
And why did God do all this?
For we are His workmanship, having been created in Christ Jesus
for good works that God prepared beforehand,
so that we may walk in them.
Ephesians 2:10
Notice the "walking" connections:
in your transgressions and sins
in which
you formerly walked
Ephesians 2:2
And, following the Greek word order:
for good works
… in them
that we may walk
Ephesians 2:10
"Walking" in the New Testament is quite a common metaphor for the Christian life. The Book of Acts refers to Christians as those "belonging to the Way" (Acts 9:2; etc.); the Gospel of Mark considers discipleship as being "on the way" with Christ; Paul describes the life of Christians as being a "walk."
… we walk by faith, not by sight.
2 Corinthians 5:7
A new life-walk of good deeds that is commensurate with the high calling to be Christlike.
… walk in a manner worthy of the Lord,
to please Him in all respects,
bearing fruit in every good work
and increasing in the knowledge of God.
Colossians 1:10
Yup, walking has a lot of benefits, far more than economic ones!
Walk as children of Light, …
trying to learn what is pleasing to the Lord. …
Therefore be careful how you walk,
not as unwise but as wise,
… understanding what the will of the Lord is.
Ephesians 5:8, 10, 15, 17
SOURCES:
abcNews, RandEUROPE