Young?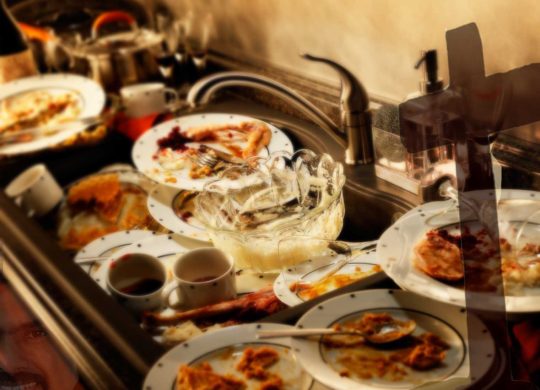 Well, the results are in. Or so say researchers from Boston University School of Medicine (disclosure: your humble blogger's alma mater for residency) and others from California, Texas, Denmark, and Australia in "Association of Accelerometer-Measured Light-Intensity Physical Activity with Brain Volume," published recently in JAMA Network Open.
Here is the question they asked:
Is light-intensity physical activity associated with brain volume?"
The researchers studied at least three days of activity-tracker data from 2,354 middle-aged adults from the US, along with their brain scans. And from these scans, the researchers figured out individuals' brain volume, which is a measure linked to aging: about 0.2% of the volume of the brain is lost every year after the age of 60. In fact, loss or shrinkage of brain tissue is linked to dementia.
And the results? Apparently, every extra hour of light physical activity per day was linked to 0.22% greater brain volume (= 1.1 years' less brain aging). What's more, those who took at least 10,000 steps a day had a 0.35% greater brain volume than those who took, on average, fewer than 5,000 steps a day (= 1.75 years' less brain aging).
So here is the conclusion:
Incremental physical activity, even at a more practical light intensity, may be involved in the maintenance of brain structures into older age."
All that to say, even light activity might help to keep the brain young. These scientists thereby extend a growing body of evidence that indicates that when it comes to exercise, every little helps, even if it is for a few minutes at a time.
Said Dr. Nicole Spartano, of Boston University, lead author of the paper:
Our study results don't discount moderate or vigorous physical activity as being important for healthy ageing. We are just adding to the science, suggesting that light-intensity physical activity might be important too, especially for the brain."
Even, he noted, light activities like a gentle walk or household chores.
Of course, that doesn't mean we should stop trying to break a sweat.
Spartano again:
Higher levels of fitness are linked to longevity and a better quality of life in older age, not to mention being associated with lower rates of dementia."
In any case, this is encouraging data—the fact that light-intensity physical activity, usually part of daily living, leads to or is related to increased brain volume (i.e., a "younger" brain). This is quite feasible for most middle-aged and older people.
So, concluded Dr. James Pickett, head of research at Alzheimer's Society:
Don't worry if you're not hill-running, but find something you enjoy and do it regularly, because we know that what's good for the heart is good for the head."
Alright, I'd better get to those dishes.
On the other hand, how long will this "youthfulness" last? Do I really have to empty the sink—for an extra 1.75 years of life?
Bless the LORD, O my soul,
And all that is within me, bless His holy name.
Bless the LORD, O my soul,
And forget none of His benefits; …
Who satisfies your years with good things,
So that your youth is renewed like the eagle.
Psalm 103:2, 5
Yeah, that's what I need. Renewed youth. But washing dishes won't really do that, will it? At least not yield the kind of lasting youth that only God can provide.
Though youths grow weary and tired,
And vigorous young men stumble badly,
Yet those who wait for the LORD Will gain new strength;
They will mount up with wings like eagles,
They will run and not get tired,
They will walk and not become weary.
Isaiah 40:30–31
OK, the dishes are staying in the sink!