Zone?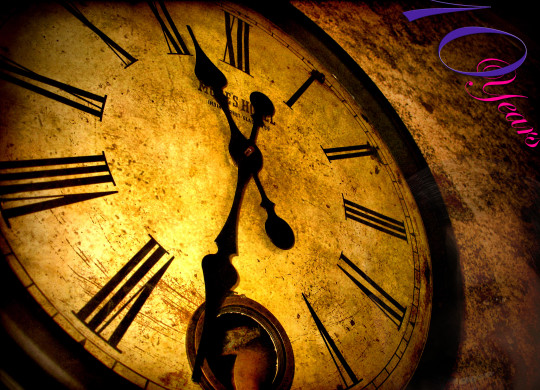 Returning home after a vacation is a bit of a let down. Back to the old grind, the old schedule, the old calendar, the old climate (especially if it is cold) …
Jim and Barbara Casey recently decided to do something about it. Returning to frigid Haversham, U.K. (32°F), from balmy Tenerife, Canary Islands (60°F), they brought its time zone back with them!
It's only an hour in front of GMT, but they realized they enjoyed living ahead of everyone that they decided to live in their own time warp. And yes, they call it WARP: "Winter Adjustment for Retired People."
Sick and tired of long, dark winter evenings, this adjustment is really a boon for them, they declared.
Said Jim, a retired hotelier:
It makes the day a bit longer. We are on continental time and we can never be late. There are so many benefits to it—if you're on holiday and you go to breakfast, you're always an hour ahead of everyone, so you never queue. When we go out to a restaurant here for lunch, there's nobody there, so we get served first and get the best seats. We miss a lot of the rush-hour traffic too, and it means when we go shopping, there is always somewhere to park."
The Casey's also have a libertarian streak in them that gave them a good incentive to make up their own time zone.
Jim confessed:
I don't like being told to do things by government—they robbed us of an hour of daylight without asking!"
Well, it seems like it's becoming a movement. Several of their friends have followed the Caseys' example and signed up for WARP, but Jim is not interested in creating publicity or converting others.
I'm not starting a campaign. When people are working it's very difficult. It's for people who are in charge of their own destiny."
Indeed, the Caseys are so into breaking free of convention and rebelling against bureaucratic and governmental norms that if the United Kingdom followed them and switched to WARP, the Cases would move their clocks forward an hour just to be different.
I won't put the clocks back. When government time catches up with us, we might even move forward again."
You know, the Bible does exhort the people of God to live in another time zone, in another place.
Therefore if you have been raised up with Christ,
keep seeking the things above, where Christ is, seated at the right hand of God.
Set your mind [and clocks?] on the things above, not on the things that are on earth.
For you have died and your life is hidden with Christ in God.
Colossians 3:1
But not on a libertarian whim. Or a rebellious fancy. Or to be different.
But because that's where we belong.
For our citizenship is in heaven,
from which also we eagerly wait for a Savior, the Lord Jesus Christ.
Philippians 3:20
That's home.
We … prefer rather to be absent from the body
and to be at home with the Lord.
2 Corinthians 5:8
That's where our Savior is, our loved ones are, our treasure will be.
For where your treasure is, there your heart will be also.
Matthew 6:21
Here we are but exiles.
For here we do not have a lasting city,
but we are seeking the city which is to come.
Hebrews 13:14
We live in a different time zone, not because we have returned from vacation, but because we are going on one, an eternal one, soon and very soon.