RaMbLeS: weekly musings on life and Scripture
|
More →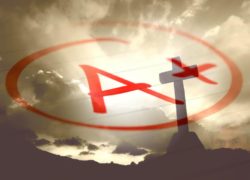 Who wouldn't subscribe to a "stress reduction policy"?
Especially students under the strain of deadlines, quizzes, exams, and so on and so forth? Sounds like a great idea—a "stress reduction policy."
Well, Dr. Richard Watson, teaching at the University of Georgia, Athens, since 1989, instituted exactly such a policy in his Fall 2017 classes. BTW, Watson is a "Regents Professor" at the university, an honor "bestowed by the Board of Regents on truly distinguished… Read more →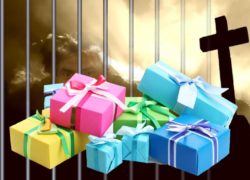 An interesting event took place a couple of years ago.
Harvard's debate team had recently won a national title. The best. The unbeatables. The smartest. The most eloquent. The most persuasive.
Or so one would think.
But months after being unbeatable, they were beaten … by a debate team of prison inmates!
The showdown occurred at the Eastern Correctional Facility in New York, a maximum-security prison!
Prisoners are permitted to take classes taught by faculty from nearby… Read more →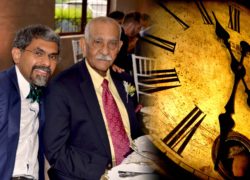 He's 90! My father became a nonagenarian last week, beating the biblical average.
As for the days of our life, they contain seventy years, Or if due to strength, eighty years,
Yet their pride is but labor and sorrow; For soon it is gone and we fly away.
Psalm 90:10
Indeed.
In fact, hardly a day goes by without Dad saying wistfully …
I don't know why the Lord's keeping me here and not calling me Home."
I tell him it so that we, his family, may be prayed for.
aBeLOG: fortnightly thoughts on homiletics
|
More →
Speaking Schedule
|
More
Upcoming Speaking Engagements
November 6−10, 2018

Guest Lectureship, Singapore Bible College, Singapore

March 5, 2018

Preaching Conference, Southwestern Baptist Theological Seminary, Fort Worth, Texas

April 10, 2018

Dallas Theological Seminary, Dallas, Texas
Past Speaking Engagements
August 6 & 13, 2017

Stonebriar Community Church, Frisco, Texas

July 2, 9, 16, 23, & 30, 2017

Northwest Bible Church, Dallas, Texas

June 18, 2017

Faith Bible Church, Edmond, Oklahoma

June 15, 2017

Association of Hill Country Churches, Preaching Refresher, Austin, Texas

May 22, 2017

Buck Run Baptist Church, Frankfort, Kentucky

March 24−26, 2017

Dallas Seminary President's Weekend, T Bar M Ranch, New Braunfels, Texas

March 9−10, 2017

Eastern District of the EFCA, Preaching Refresher, Princeton, New Jersey

March 6, 2017

Preaching Conference, Southwestern Baptist Theological Seminary, Fort Worth, Texas

January 12, 2017

New Student Orientation, Dallas Theological Seminary, Dallas, Texas

November 16, 2016

Evangelical Theological Society, San Antonio, Texas