RaMbLeS: weekly musings on life and Scripture
|
More →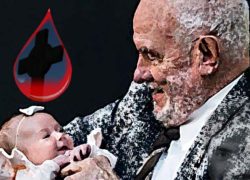 Hemolytic disease of the newborn (HDN) is a condition when a woman with Rh– blood becomes pregnant with a baby with Rh+ blood. This incompatibility, though not dangerous for the first pregnancy, can be lethal for the next Rh+ baby she might have.
To prevent this, if the mother is given specific antibodies (anti-D), these would prevent her from being primed to create destructive antibodies that would be deadly for the next Rh+ baby.
But for this you need to isolate anti-D… Read more →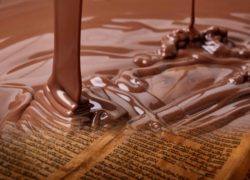 The other day drivers heading to Warsaw or Poznan (Poland) had an unusual (but yummy) surprise.
Both directions of the A2 autostrada (motorway), running east-west through central Poland between Warsaw and Poznan, were shut down … by 12 tons of liquid chocolate!
Not a traffic jam, but a chocolate jam!
Apparently, a tanker carrying that delicious load hit a highway barrier and overturned, spewing a vast pool of quickly-hardening chocolate all over the A2. (The driver only… Read more →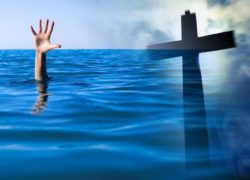 An odd thing happened the other day.
Mateusz Fijalkowski, 23, came to the USA from Poland on an international summer job program. He began working as a pool attendant in Fairfax County in 2016.
On his third day at work, he began to act weird, arguing with guests, delivering monologues in Polish, and so on. He ripped off one girl's wristband and prohibited her from entering the pool. At that, a lifeguard called the cops.
The police cleared the area and brought in a Polish-speaking… Read more →
aBeLOG: fortnightly thoughts on homiletics
|
More →
Speaking Schedule
|
More
Upcoming Speaking Engagements
July 22, 29, August 5 & 12, 2018

Northwest Bible Church, Dallas, Texas

August 19 & 26, 2018

Stonebriar Community Church, Frisco, Texas

October 16−18, 2018

Lyman Stewart Lectures, Talbot Seminary, La Mirada, California

January 27, 2019

Abilene Baptist Church, Martinez, Georgia

February 19−21, 2019

William E. Conger Lectures on Biblical Preaching, Beeson Divinity School, Birmingham, Alabama
Past Speaking Engagements
April 10, 2018

Chafer Chapel, Dallas Theological Seminary, Dallas, Texas

March 5, 2018

Preaching Conference, Southwestern Baptist Theological Seminary, Fort Worth, Texas

November 6−10, 2017

Guest Lectureship, Singapore Bible College, Singapore

August 6 & 13, 2017

Stonebriar Community Church, Frisco, Texas

July 2, 9, 16, 23, & 30, 2017

Northwest Bible Church, Dallas, Texas

June 18, 2017

Faith Bible Church, Edmond, Oklahoma

June 15, 2017

Association of Hill Country Churches, Preaching Refresher, Austin, Texas

May 22, 2017

Buck Run Baptist Church, Frankfort, Kentucky