aBeLOG: fortnightly thoughts on homiletics
|
More →
RaMbLeS: weekly musings on life and Scripture
|
More →
Aqua Notes sells one of these: waterproof notepads.
The shower has long been held as the best place to spark ideas and creative inspiration. But it's always been a challenge to remember shower ideas, and writing in water is a struggle. That is until now! AquaNotes® is a waterproof notepad that allows you to record your great ideas while you're in the shower. It's so durable you can even write underwater. They're recyclable, environmentally friendly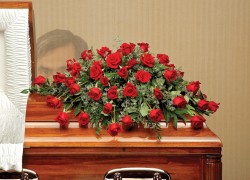 Here's a new one for you: a drive-through casket viewing! Yup, you don't need to attend no memorial service or anything to view the remains of your friend, co-worker, loved one …. You can just … drive through!
Says Ivan Phillips, president of Paradise Funeral Chapel, in Saginaw, Michigan:
As you enter into the drive-thru, you're going to see a memorial box where you can drop a memorial card or a monetary contribution. Once you push the button, the register box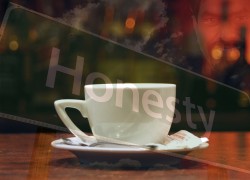 Ethics and coffee. Java-inspired honesty has just been demonstrated.
Scientists from the University of Washington, University of Arizona, and University of North Carolina have established the moral effects of caffeine! Yup, that's what we need. More coffee. And we can live happily ever after.
In a new study published in the Journal of Applied Psychology, aforementioned researchers show how caffeine aids sleep-deprived volunteers to resist unethical influences