RaMbLeS: weekly musings on life and Scripture
|
More →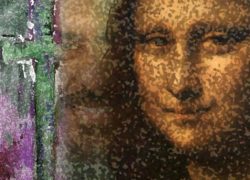 The title of a study caught my attention last week: "Evidence That Leonardo da Vinci Had Strabismus," published in the Journal of the American Medical Association: Ophthalmology, by Christopher Tyler from the City University of London.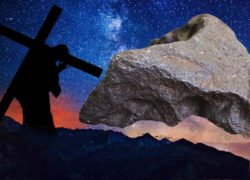 Recently a Grand Rapids, MI, man, David Mazurek, saw on the news that meteorite hunters were finding shards and selling them for thousands of dollars after a meteor shower this January in the Detroit area.
That made the guy curious about a nondescript rock that he'd been using as a door stop in his farm.
Said Mr. Mazurek:
Wait a minute. I wonder what this rock is. Maybe it's worth something."
It was.
That 22.5-pound rock was recently identified by Department of Earth… Read more →
Scientists from Oxford, Hellenic Pasteur Institute, and the Glasgow Center for Virus Research published "Human Endogenous Retrovirus-K HML-2 Integration Within RASGRF2 Is Associated with Intravenous Drug Abuse" in a recent issue of the Proceedings of the National Academy of Sciences.
The long and short of it is that a virus may be responsible for the warping of our pleasures, especially addictions.
The human RASGRF2 gene, that one researcher called the "pleasure gene"… Read more →
aBeLOG: fortnightly thoughts on homiletics
|
More →
My fellow preaching prof, fellow Evangelical Homiletics Society member, and good friend Dr. Hershael York, of Southern Baptist Theological Seminary, in Lexington, Kentucky, has this to say about the question posed in the title of this post …
The young lions do lack and suffer hunger;
But they who seek the LORD shall not be in want of any good thing.
Psalm 34:10
God bless the singles!