RaMbLeS: weekly musings on life and Scripture
|
More →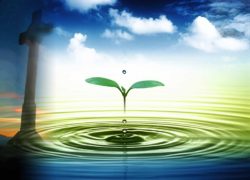 Ninety percent of global freshwater is taken over by agriculture. And we need more food (and so, more water) to feed and fuel earth's growing population. What are we gonna do?
We may have found the beginning of some answers in "Photosystem II Subunit S Overexpression Increases the Efficiency of Water Use in a Field-Grown Crop," published last month in Nature Communications by researchers part of a consortium appropriately called RIPE (Realizing Increased… Read more →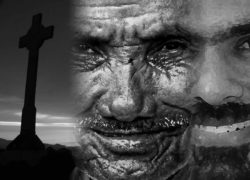 For the longest time, no one cared about the brain. Aristotle (third century BCE) thought it helped cool the blood. The famous second-century physician, Galen, did figure out that the brain directed speech and movement, but thought it was the fluid-filled ventricles in the organ that did all the work. But we know better. Or at least, we think we know better.
But another axiom is biting the dust. Scientists from Columbia are overturning a well-accepted postulate. In "Human… Read more →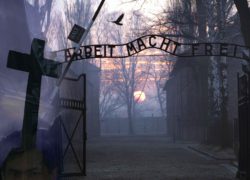 Poland, 1939. Witold Pilecki was married, husband to Maria, and father to two children. A farmer, an amateur painter, a volunteer for Christian charities. But things would not be peaceful for long. Hitler invaded Poland on September 1. Pilecki and a friend cofounded the Tajna Armia Polska (Secret Polish Army), a resistance force largely underground, carrying out raids against both the Nazis and the Soviets.
The guy comes up with an incredible and daring plan. He planned… Read more →
aBeLOG: fortnightly thoughts on homiletics
|
More →
Speaking Schedule
|
More
Upcoming Speaking Engagements
July 22, 29, August 5 & 12, 2018

Northwest Bible Church, Dallas, Texas

August 19 & 26, 2018

Stonebriar Community Church, Frisco, Texas

October 16−18, 2018

Lyman Stewart Lectures, Talbot Seminary, La Mirada, California

January 27, 2019

Abilene Baptist Church, Martinez, Georgia

February 19−21, 2019

William E. Conger Lectures on Biblical Preaching, Beeson Divinity School, Birmingham, Alabama
Past Speaking Engagements
April 10, 2018

Chafer Chapel, Dallas Theological Seminary, Dallas, Texas

March 5, 2018

Preaching Conference, Southwestern Baptist Theological Seminary, Fort Worth, Texas

November 6−10, 2017

Guest Lectureship, Singapore Bible College, Singapore

August 6 & 13, 2017

Stonebriar Community Church, Frisco, Texas

July 2, 9, 16, 23, & 30, 2017

Northwest Bible Church, Dallas, Texas

June 18, 2017

Faith Bible Church, Edmond, Oklahoma

June 15, 2017

Association of Hill Country Churches, Preaching Refresher, Austin, Texas

May 22, 2017

Buck Run Baptist Church, Frankfort, Kentucky