RaMbLeS: weekly musings on life and Scripture
|
More →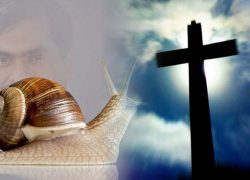 All kinds of stuff is applied to one's face these days. In an attempt to make oneself beautiful.
Even snail slime. Yup, you read that right. Snail slime. As long as you can overcome the "ickiness" of it, you, too, ostensibly, can look beautiful.
This is part of a whole category of K-beauty products. (The "K" standing for "Korean.")
Sarah Chung, head of Landing International Inc., that partners with Ulta's Korean collection said:
People used to talk about French… Read more →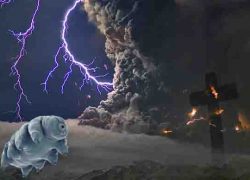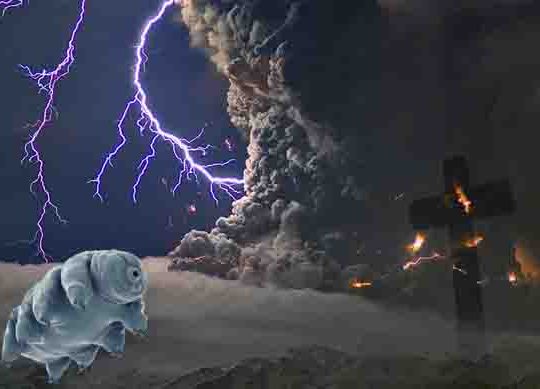 Some life forms are indestructible, they say.
David Sloan, Rafael Batista, and Abraham Loeb, from the University of Oxford and Harvard, said so in "The Resilience of Life to Astrophysical Events," a scientific report recently published in the respected journal Nature.
They concluded:
Events which could lead to life being completely eradicated are rare."
Because those tardigrades will have survived even those disasters!
Also known as "water bears," these tiny things… Read more →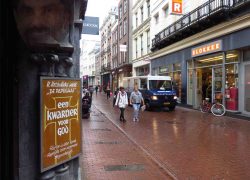 On the busy street of Kalverstraat in Amsterdam, during a recent jaunt, I spotted a church tucked away in the midst of overstuffed storefronts and houses: The Church of Peter and Paul.
This entity, a Roman Catholic church, is also called "De Papegaai"—The Parrot. In the days of the Reformation when Amsterdam, indeed all of the Netherlands, turned to Protestantism, Catholicism could not be flaunted. All Catholic churches had to hide in the background, taking over houses,… Read more →
aBeLOG: fortnightly thoughts on homiletics
|
More →
Speaking Schedule
|
More
Upcoming Speaking Engagements
July 2, 9, 16, 23, & 30, 2017

Northwest Bible Church, Dallas, Texas

August 6 & 13, 2017

Stonebriar Community Church, Frisco, Texas
Past Speaking Engagements
June 18, 2017

Faith Bible Church, Edmond, Oklahoma

June 15, 2017

Association of Hill Country Churches, Preaching Refresher, Austin, Texas

May 22, 2017

Buck Run Baptist Church, Frankfort, Kentucky

March 24−26, 2017

Dallas Seminary President's Weekend, T Bar M Ranch, New Braunfels, Texas

March 9−10, 2017

Eastern District of the EFCA, Preaching Refresher, Princeton, New Jersey

March 6, 2017

Preaching Conference, Southwestern Baptist Theological Seminary, Fort Worth, Texas

January 12, 2017

New Student Orientation, Dallas Theological Seminary, Dallas, Texas

November 16, 2016

Evangelical Theological Society, San Antonio, Texas

October 19, 2016

Shepherds National Church Leaders' Conference, Colonial Baptist Church, Cary, North Carolina

September 6, 2016

Chafer Chapel, Dallas Theological Seminary, Dallas, Texas

August 25, 2016

New Student Orientation, Dallas Theological Seminary, Dallas, Texas

August 7 & 14, 2016

Stonebriar Community Church, Frisco, Texas

July 10, 17, 24, & 31, 2016

Northwest Bible Church, Dallas, Texas

July 25−30, 2016

Dallas Seminary Conference, Mt. Hermon, California