RaMbLeS: weekly musings on life and Scripture
|
More →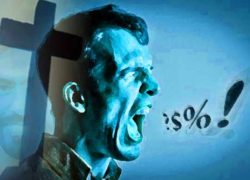 10:54 am.
Apparently, that's when the average American puts forth their first cuss word of the day. At 10:54 am.
At least, that's what a new study says.
FWIW, the survey was sponsored by 9Round 30 Min Kickbox Fitness.
We love taking clients who have never worked out, or haven't exercised in a long time, and getting them in the best shape of their life. Our trainers will customize your workout to your fitness level. Some new club members start with just a few rounds until… Read more →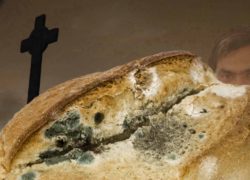 There are apparently six kinds of things in the world that disgust us, reports a study published in the Philosophical Transactions of the Royal Society: "The Structure and Function of Pathogen Disgust," by researchers from the London School of Hygiene and Tropical Medicine and Brunel University in London.
Previous studies noted that many of the things that elicit disgust in humans have some relation to infectious diseases. Perhaps disgust originated as an emotion to… Read more →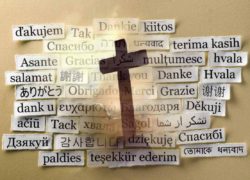 "Universals and Cultural Diversity in the Expression of Gratitude," published recently in Royal Society Open Science, had some interesting things to say about thankfulness.
Here, we ask to what extent people express gratitude in different societies by focusing on episodes of everyday life where someone seeks and obtains a good, service or support from another, comparing these episodes across eight languages from five continents."
They studied the following languages:… Read more →
aBeLOG: fortnightly thoughts on homiletics
|
More →
Speaking Schedule
|
More
Upcoming Speaking Engagements
July 8, 2018

Dallas Bible Church, Dallas, Texas

July 22, 29, August 5, and 12, 2018

Northwest Bible Church, Dallas, Texas

August 19 and 26, 2018

Stonebriar Community Church, Frisco, Texas

October 16−18, 2018

Lyman Stewart Lectures, Talbot Seminary, La Mirada, California

January 27, 2019

Abilene Baptist Church, Martinez, Georgia

February 19−21, 2019

William E. Conger Lectures on Biblical Preaching, Beeson Divinity School, Birmingham, Alabama

November 2020

Guest Lectureship, Singapore Bible College, Singapore

April 8−10, 2021

Preaching Summit, Dallas Theological Seminary, Dallas, Texas
Past Speaking Engagements
April 10, 2018

Chafer Chapel, Dallas Theological Seminary, Dallas, Texas

March 5, 2018

Preaching Conference, Southwestern Baptist Theological Seminary, Fort Worth, Texas

November 6−10, 2017

Guest Lectureship, Singapore Bible College, Singapore

August 6 and 13, 2017

Stonebriar Community Church, Frisco, Texas

July 2, 9, 16, 23, and 30, 2017

Northwest Bible Church, Dallas, Texas

June 18, 2017

Faith Bible Church, Edmond, Oklahoma