aBeLOG: fortnightly thoughts on homiletics
|
More →
RaMbLeS: weekly musings on life and Scripture
|
More →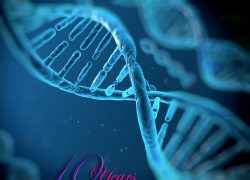 If you commit a crime, don't leave your DNA behind.
That's the word from PLOS Genetics that recently published "Modeling 3D Facial Shape from DNA," by a group of researchers from Belgium, Ireland, Portugal, Brazil, Australia, and the US.
Said the authors:
The face is perhaps the most inherently fascinating and aesthetic feature of the human body. It is a principle subject of art throughout human history and across cultures and populations. It provides the most significant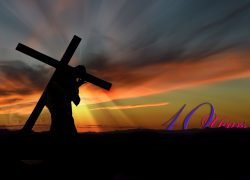 The other day, a guy got arrested for—get this!—"impersonating Jesus Christ."
Ilya Novikov, 23, an artist and a filmmaker, was behind the stunt in Perm (Central Russia, near the Ural Mountains).
A video made by an eyewitness showed the bearded Novikov in long, flowing white robes, making his way down the road carrying a huge T-shaped wooden cross on his back. Motorists and pedestrians screamed insults at the Jesus-impersonator. The police was summoned, fearing Novikov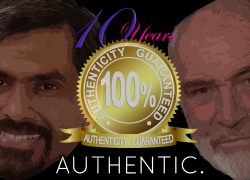 Sean Connery is best known for portraying 007, in seven James Bond movies. He has won an Academy Award, three Golden Globes, the Lifetime Acheivement Award from the American Film Institute, he's been knighted by Queen Elizabeth, and was voted by People magazine as the Sexiest Man of the Century, when he was 69 years old! [There's hope for us old people!]
Several years ago, when he was 62, before he retired at 76 (and he's now 85), Connery was asked in an interview