RaMbLeS: weekly musings on life and Scripture
|
More →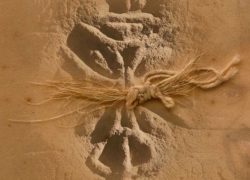 An archivist stumbled upon an interesting find in the shelves on the third floor of the library at Union College, Schenectady, New York, last year. A red leather-bound book that no one had noticed thus far.
It was an almanac, printed in New York: Gaines Universal Register: Columbian Kalendar for the Year of Our Lord 1793. All kinds of information filled its pages—names of the new nation's senators and that of its president ("George Washington Esq."), and… Read more →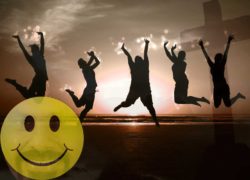 Feeling down? Blue? In the dumps? Sour? Woeful? Lachrymose?
Try smiling more. Research indicates that expressing happiness can actually make us feel a little bit happier."
That was Nicholas Coles, a PhD student in social psychology at the University of Tennessee (UT), lead researcher on "A Meta-Analysis of the Facial Feedback Literature: Effects of Facial Feedback on Emotional Experience Are Small and Variable," published recently in Psychological Bulletin.
Coles and… Read more →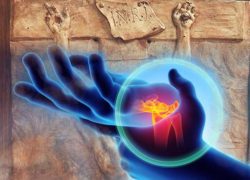 66-year-old Jo Cameron is unique. Well, one of two in the world.
She (and the other person) has a rare genetic mutation. So report scientists in "Microdeletion in a FAAH Pseudogene Identified in a Patient with High Anandamide Concentrations and Pain Insensitivity," published recently in the British Journal of Anesthesia.
Ms. Cameron realizes her skin is burning only when she smells singed flesh. Only when she sees herself bleeding does she know she's cut herself.
The… Read more →
aBeLOG: fortnightly thoughts on homiletics
|
More →
Speaking Schedule
|
More
Upcoming Speaking Engagements
May 5, 2019

Northwest Bible Church, Dallas, Texas

June 9, 2019

Northwest Bible Church, Dallas, Texas

June 17, 2019

Dallas Theological Seminary Preaching Refresher, The Compass Church, Wheaton, Illinois

June 23, 2019

Northwest Bible Church, Dallas, Texas

June 30, 2019

Dallas Bible Church, Dallas, Texas

July 8, 9, and 11, 2019

E. K. Bailey Expository Preaching Conference, Dallas, Texas

July 14 and 21, 2019

Dallas Bible Church, Dallas, Texas

July 28, 2019

Cityview Bible Church, Round Rock, Texas

August 11 and 18, 2019

Stonebriar Community Church, Frisco, Texas

September 24, 2019

Chafer Chapel, Dallas Theological Seminary, Dallas, Texas

October 23, 2019

Evangelical Theological Society Annual Meeting, San Diego, California

April 1–2, 2020

Craddock Lectures in Preaching, Johnson University, Knoxville, Tennessee

July 2020

Dallas Theological Seminary Doctor of Ministry Course, São Paulo, Brazil

November 2020

Guest Lectureship, Singapore Bible College, Singapore

April 8−10, 2021

Preaching Summit, Dallas Theological Seminary, Dallas, Texas
Past Speaking Engagements
March 31, 2019

Northwest Bible Church, Dallas, Texas

February 19−21, 2019

William E. Conger Lectures on Biblical Preaching, Beeson Divinity School, Birmingham, Alabama

January 27, 2019

Abilene Baptist Church, Martinez, Georgia

January 7–9, 2019

Guest Lectureship, Evangelical Theological College, Bengaluru, India

October 28, 2018

GracePoint Church, Coppell, Texas

October 16−18, 2018

Lyman Stewart Lectures, Talbot Seminary, La Mirada, California

September 22, 2018

DTS Preaching Refresher, Dallas Theological Seminary Houston Campus, Houston, Texas

August 19 and 26, 2018

Stonebriar Community Church, Frisco, Texas

July 22, 29, August 5, and 12, 2018

Northwest Bible Church, Dallas, Texas

July 8, 2018

Dallas Bible Church, Dallas, Texas