aBeLOG: fortnightly thoughts on homiletics
|
More →
RaMbLeS: weekly musings on life and Scripture
|
More →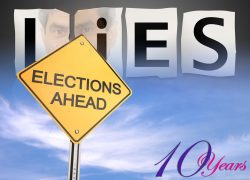 Election season is upon us, those of us who live in the US of A. Ergo, the "season of lies" is upon us (as one correspondent called it).
Republican presidential candidate Donald Trump labeled rival Ted Cruz "Lyin' Ted."
Cruz hit back:
Falsely accusing someone of lying is itself a lie and something Donald does daily."
There is the standard joke that we've all heard:
How do you know a politician is lying? His lips are moving."
News organizations dedicate tons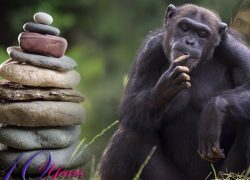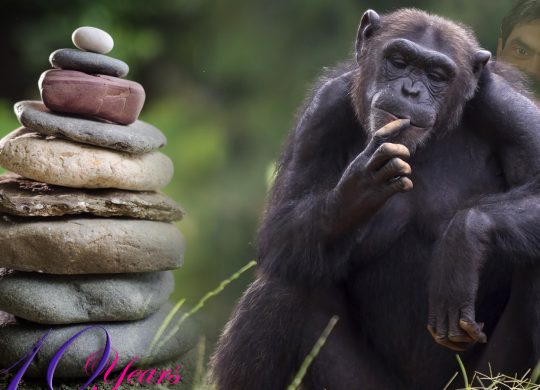 The other day, the news reported on the bizarre behavior of chimpanzees. New footage shows these primates in West Africa banging and throwing rocks against trees, and chucking them into gaps inside trees, etc., all producing piles of rocks accumulating in and around trees. These piles did not seem to have any functional purpose, and looked suspiciously like ritual cairns (= mounds of stones) found throughout human history as memorials or markers.
As Joshua did, way back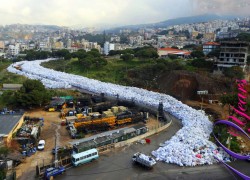 Yes, it's trash. All that white stuff—a river of trash!
The surreal sight snakes its way through the capital of Lebanon, Beirut, a blot and blight.
Two million tons of the bad stuff, stretching for a quarter mile through Jdeideh, a suburb of Beirut. This overflowing landfill is the result of Beirut's months-long garbage crisis, both an expression and a consequence of Lebanon's dysfunctional politics.
Said a local resident, Jawanah:
This used to be such a beautiful