RaMbLeS: weekly musings on life and Scripture
|
More →
A few weeks ago, a woman got tired of aging. Like many of us.
Time flies. Things change. People age. And the clock ticks on, inexorably, irreversibly, incessantly. We might be unconscious of the fact, unmindful and unaware, but life is running out for each of us.
The old brain with its weary synapses isn't pushing those neurotransmitters fast enough. Cholesterol rises. Waistlines expand. Joints creak. Eyes squint. Etc.
We are getting old. And so thought that lady in Sugarland,… Read more →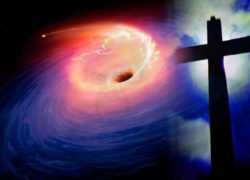 Sagittarius A* (aka Sgr A*; pronounced "Sagittarius-A-Star") has been the focal point for astronomers for many decades. That entity is a huge black hole ("supermassive black hole") somewhere in the center of our own galaxy, close the Sagittarius constellation, 26,000 light years away.
[Black holes are areas that have such a strong gravitational force that nothing escapes from them, not particle, not even light.]
Of late, Sgr A* has been consuming far more than usual… Read more →
You've heard of skinny jeans and baggy jeans. But there's a new kid in town now.
Asymmetric jeans!
Gives you the best of both worlds, because one leg is wide and the other is skinny!
Apparently, these unconventional deals have been creeping their way into fashion in the last several months.
Maybe you couldn't decide if you wanted your lower extremities to be wrapped in something skin-hugging or if you wanted an elephantine look? Or maybe one of your legs tends to get… Read more →
aBeLOG: occasional thoughts on homiletics
|
More →
Speaking Schedule
|
More
Upcoming Speaking Engagements
November 21, 2019

Evangelical Theological Society Annual Meeting, San Diego, California

March 10–11, 2020

Mullins Lectures, Southern Baptist Theological Seminary, Louisville, Kentucky

April 1–2, 2020

Craddock Lectures in Preaching, Johnson University, Knoxville, Tennessee

July 2020

Dallas Theological Seminary Doctor of Ministry Course, São Paulo, Brazil

July 20, 2020

Dallas Theological Seminary Preaching Refresher, Burke Community Church, Burke, Virginia

November 2020

Guest Lectureship, Singapore Bible College, Singapore

November 2020

Seminars in Preaching, SAGOS and Yan Fook Seminary, Hong Kong, China

April 8−10, 2021

Preaching Summit, Dallas Theological Seminary, Dallas, Texas
Past Speaking Engagements
September 24, 2019

Chafer Chapel, Dallas Theological Seminary, Dallas, Texas

August 11 and 18, 2019

Stonebriar Community Church, Frisco, Texas

July 28, 2019

Cityview Bible Church, Round Rock, Texas

July 14 and 21, 2019

Dallas Bible Church, Dallas, Texas

July 8, 9, and 11, 2019

E. K. Bailey Expository Preaching Conference, Dallas, Texas

June 30, 2019

Dallas Bible Church, Dallas, Texas

June 23, 2019

Northwest Bible Church, Dallas, Texas

June 17, 2019

Dallas Theological Seminary Preaching Refresher, The Compass Church, Wheaton, Illinois

June 9, 2019

Northwest Bible Church, Dallas, Texas

May 5, 2019

Northwest Bible Church, Dallas, Texas

March 31, 2019

Northwest Bible Church, Dallas, Texas

February 19−21, 2019

William E. Conger Lectures on Biblical Preaching, Beeson Divinity School, Birmingham, Alabama

January 27, 2019

Abilene Baptist Church, Martinez, Georgia

January 7–9, 2019

Guest Lectureship, Evangelical Theological College, Bengaluru, India

October 28, 2018

GracePoint Church, Coppell, Texas

October 16−18, 2018

Lyman Stewart Lectures, Talbot Seminary, La Mirada, California