RaMbLeS: weekly musings on life and Scripture
|
More →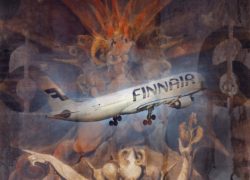 Triskaidekaphobia, it is called, the fear of number 13 (from the Greek: "tris" = 3; "kai" = and; "deka" = 10; and "phobos" = fear). And paraskevidekatriaphobia (from the Greek, "paraskevi" = Friday) or friggatriskaidekaphobia (from "Frigg" = the Norse goddess after whom we get "Friday" in English).
Irrational? Maybe. But the British Medical Journal once concluded in "Is Friday the 13th Bad For Your Health?" that:
Friday 13th is unlucky for… Read more →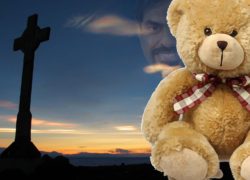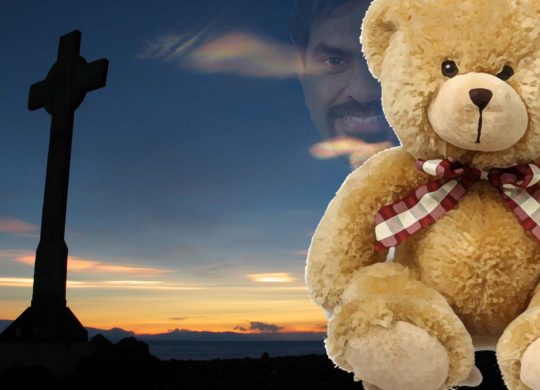 Apparently National Teddy Bear was on September 9.
So the popular custom Teddy Bear outlet, Build-A-Bear Workshop, commissioned a survey by a third party, Atomik Research Group. 2,004 adults were queried. And 40% of them confessed to having their favorite stuffed animal by them as they go to bed.
Four in ten Americans.
And many of those furry buddies leftovers from their childhood days. More than half acknowledged possession of a keepsake stuffed animal for more than 20 years.… Read more →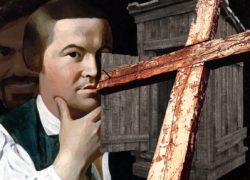 Last week some Bostonians made an interesting find: Paul Revere's outhouse. That revered gentleman (1734–1818), I'm sure you knew, was one of the patriots of the American revolution and famous for his late night ride in April 1775 to warn the colonial forces that the British were coming.
Listen, my children, and you shall hear
Of the midnight ride of Paul Revere,
… Read more →
aBeLOG: fortnightly thoughts on homiletics
|
More →
Speaking Schedule
|
More
Upcoming Speaking Engagements
March 5, 2018

Preaching Conference, Southwestern Baptist Theological Seminary, Fort Worth, Texas

April 10, 2018

Dallas Theological Seminary, Dallas, Texas
Past Speaking Engagements
August 6 & 13, 2017

Stonebriar Community Church, Frisco, Texas

July 2, 9, 16, 23, & 30, 2017

Northwest Bible Church, Dallas, Texas

June 18, 2017

Faith Bible Church, Edmond, Oklahoma

June 15, 2017

Association of Hill Country Churches, Preaching Refresher, Austin, Texas

May 22, 2017

Buck Run Baptist Church, Frankfort, Kentucky

March 24−26, 2017

Dallas Seminary President's Weekend, T Bar M Ranch, New Braunfels, Texas

March 9−10, 2017

Eastern District of the EFCA, Preaching Refresher, Princeton, New Jersey

March 6, 2017

Preaching Conference, Southwestern Baptist Theological Seminary, Fort Worth, Texas

January 12, 2017

New Student Orientation, Dallas Theological Seminary, Dallas, Texas

November 16, 2016

Evangelical Theological Society, San Antonio, Texas

October 19, 2016

Shepherds National Church Leaders' Conference, Colonial Baptist Church, Cary, North Carolina