RaMbLeS: weekly musings on life and Scripture
|
More →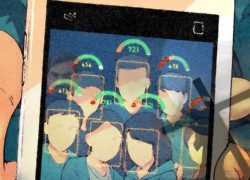 By 2020, all 1.39 billion people in China will be assessed, graded, weighed, and measured, according to "Planning Outline for the Construction of a Social Credit System (2014-2020)."
It's a lifelong points program that assesses individuals and gives them personal ratings. A humongous, all-encompassing evaluation system that will gauge and assess the behavior and reputations of the denizens of China, and rank them all based on their "social credit."
The… Read more →
For close to 250 years, Le Grand K has ruled the standard, the absolute despot of "1 kilogram of mass."
It's a cylinder of platinum-iridium stored safe in an underground vault in Paris, at the International Bureau of Weights and Measures, with copies sent to various nations. Every measure of weight is compared to that dictatorial standard.
Because, as Robert Vocke, of National Institute of Standards and Technology (NIST), declares:
The mother ship is never wrong."
Well,… Read more →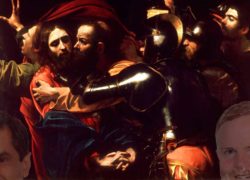 An odd thing happened here in Texas, ye olde Lonestar State, last month.
Democrat William "Bill" McLeod is a judge in Harris County Civil Court at Law Number Four, the jurisdiction of which court includes ye olde city of Houston. Most, if not all, of the courts in Texas and its counties are run by elected judges. Evidently thinking of the future, McLeod—who'd only been elected to his current post last November—posted online his plans to run for the state's… Read more →
aBeLOG: fortnightly thoughts on homiletics
|
More →
Speaking Schedule
|
More
Upcoming Speaking Engagements
June 9, 2019

Northwest Bible Church, Dallas, Texas

June 17, 2019

Dallas Theological Seminary Preaching Refresher, The Compass Church, Wheaton, Illinois

June 23, 2019

Northwest Bible Church, Dallas, Texas

June 30, 2019

Dallas Bible Church, Dallas, Texas

July 8, 9, and 11, 2019

E. K. Bailey Expository Preaching Conference, Dallas, Texas

July 14 and 21, 2019

Dallas Bible Church, Dallas, Texas

July 28, 2019

Cityview Bible Church, Round Rock, Texas

August 11 and 18, 2019

Stonebriar Community Church, Frisco, Texas

September 24, 2019

Chafer Chapel, Dallas Theological Seminary, Dallas, Texas

October 23, 2019

Evangelical Theological Society Annual Meeting, San Diego, California

April 1–2, 2020

Craddock Lectures in Preaching, Johnson University, Knoxville, Tennessee

July 2020

Dallas Theological Seminary Doctor of Ministry Course, São Paulo, Brazil

November 2020

Guest Lectureship, Singapore Bible College, Singapore

April 8−10, 2021

Preaching Summit, Dallas Theological Seminary, Dallas, Texas
Past Speaking Engagements
May 5, 2019

Northwest Bible Church, Dallas, Texas

March 31, 2019

Northwest Bible Church, Dallas, Texas

February 19−21, 2019

William E. Conger Lectures on Biblical Preaching, Beeson Divinity School, Birmingham, Alabama

January 27, 2019

Abilene Baptist Church, Martinez, Georgia

January 7–9, 2019

Guest Lectureship, Evangelical Theological College, Bengaluru, India

October 28, 2018

GracePoint Church, Coppell, Texas

October 16−18, 2018

Lyman Stewart Lectures, Talbot Seminary, La Mirada, California

September 22, 2018

DTS Preaching Refresher, Dallas Theological Seminary Houston Campus, Houston, Texas

August 19 and 26, 2018

Stonebriar Community Church, Frisco, Texas

July 22, 29, August 5, and 12, 2018

Northwest Bible Church, Dallas, Texas

July 8, 2018

Dallas Bible Church, Dallas, Texas