aBeLOG: fortnightly thoughts on homiletics
|
More →
RaMbLeS: weekly musings on life and Scripture
|
More →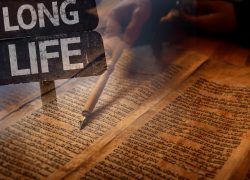 Last year, on National Book Lovers Day (August 9), there was some encouraging news: "A chapter a day doth keep the Grim Reaper away."
That surprising bit of news was based on a study by researchers from Yale's School of Public Health, published in Social Science and Medicine titled "A Chapter a Day: Association of Book Reading with Longevity."
The French novelist, Gustave Flaubert (1821–1880) once said:
The one way of tolerating existence is to lose oneself in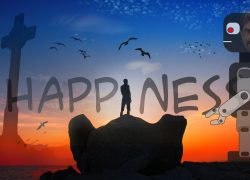 Robots may soon become "electronic persons"! Or so saith a European Parliament Committee on Legal Affairs that has voted (17 votes to 2; with 2 abstentions) to approve a draft report that seeks to grant legal status to robots!
The most sophisticated autonomous robots could be established as having the status of electronic persons with specific rights and obligations, including that of making good any damage they may cause."
It was Luxembourg MEP Mady Delvaux's idea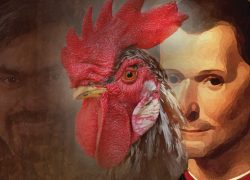 Bird brains? Nope! Not chickens. They, apparently, take after Niccolò di Bernardo dei Machiavelli (1469–1527), the Florentine renaissance politician and writer who has lent his name to unscrupulous and deceitful behavior.
Or so says the author of "Thinking Chickens: A Review of Cognition, Emotion, and Behavior in the Domestic Chicken."
The solo researcher from The Someone Project [!] at The Kimmela Center for Animal Advocacy, published this in the peer-reviewed