RaMbLeS: weekly musings on life and Scripture
|
More →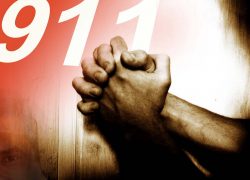 A few weeks ago, here in my hometown of Dallas, Texas, a tragedy occurred. Bridget Alex had gone to funeral and was at her sister's home afterwards. That evening, she got a panicked call from her friend, her six-month-old son's babysitter and godmother, that Brandon had fallen off a day bed and wasn't breathing. The babysitter called 911 at 5:55 pm and was on hold for 51 seconds. She hung up and performed CPR. She called again at 5:57 pm and was on hold, this time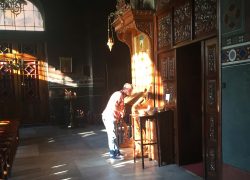 When I was in Greece last year, I stepped into an Orthodox church in Thessaloniki, in Northern Greece. It was pretty deserted, so I made my around the precincts, taking pictures, enjoying the solitude. That's when a young guy came in, looked around in the foyer, and made his way to the open Bible on display right inside the main entrance.
And he proceeded to kiss it!
Kissing an icon in an Orthodox Church is quite a common practice, especially of Jesus. Folks will usually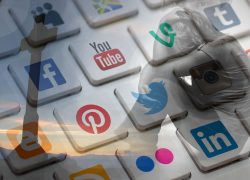 We check Facebook—what are our friends up to? We scroll through Instagram—what did they eat for breakfast? And so on, and so forth.
Social media.
Well, it may not be so social after all. Or so claims "Social Media Use and Perceived Social Isolation Among Young Adults in the U.S." published in the American Journal of Preventive Medicine, by authors from Center for Research on Media, Technology, and Health, at the University of Pittsburgh. They studied 1,787
aBeLOG: fortnightly thoughts on homiletics
|
More →
Speaking Schedule
|
More
Upcoming Speaking Engagements
June 18, 2017

Faith Bible Church, Edmond, Oklahoma

July 2, 9, 16, 23, & 30, 2017

Northwest Bible Church, Dallas, Texas

August 6 & 13, 2017

Stonebriar Community Church, Frisco, Texas
Past Speaking Engagements
March 24−26, 2017

Dallas Seminary President's Weekend, T Bar M Ranch, New Braunfels, Texas

March 9−10, 2017

Eastern District of the EFCA, Preaching Refresher, Princeton, New Jersey

March 6, 2017

Preaching Conference, Southwestern Baptist Theological Seminary, Fort Worth, Texas

January 12, 2017

New Student Orientation, Dallas Theological Seminary, Dallas, Texas

November 16, 2016

Evangelical Theological Society, San Antonio, Texas

October 19, 2016

Shepherds National Church Leaders' Conference, Colonial Baptist Church, Cary, North Carolina

September 6, 2016

Chafer Chapel, Dallas Theological Seminary, Dallas, Texas

August 25, 2016

New Student Orientation, Dallas Theological Seminary, Dallas, Texas

August 7 & 14, 2016

Stonebriar Community Church, Frisco, Texas

July 10, 17, 24, & 31, 2016

Northwest Bible Church, Dallas, Texas

July 25−30, 2016

Dallas Seminary Conference, Mt. Hermon, California

June 12, 2016

Colonial Baptist Church, Cary, North Carolina

June 5, 2016

The Chapel in the Oaks, Baton Rouge, Louisiana