RaMbLeS: weekly musings on life and Scripture
|
More →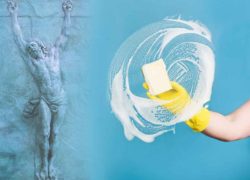 You hate cleaning? Well, now you have a scientific reason to do so.
So says a bunch of researchers in a broad international coalition. They proclaimed this cheerful finding in "Cleaning at Home and at Work in Relation to Lung Function Decline and Airway Obstruction," published recently in the American Thoracic Society's American Journal of Respiratory and Critical Care Medicine.
It is known that cleaning tasks may imply exposure to chemical agents with… Read more →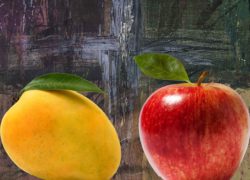 If you can tell an apple from a mango, you may be better off than 40% of the citizens of ye olde United Kingdom. A recent poll of 2,000 adults commissioned by Yeo Valley, a family-owned dairy and yogurt-producing enterprise in that fair land of HM QRII showed that a sizable chunk of those good folks could not tell the difference.
The study tested the knowledge of subjects about both common and non-so-common fruit.
70% apparently couldn't tell the difference between… Read more →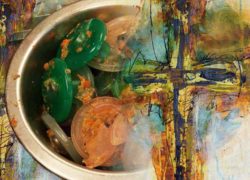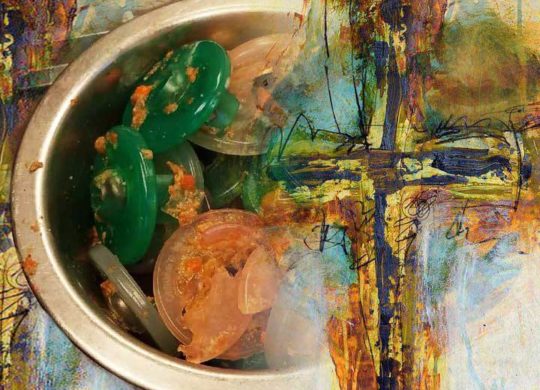 Dovey the Shar Pei, belonging to Scott Rogers and his wife, of Edmond, Oklahoma, was pretty peaceful. She found peace. Not only was the canine cute and cuddly, she was peaceful.
It was only when certain household items began to go missing during the past few months did the Rogers family understand the secret of Dovey's placidity.
Said Scott:
We have a 6-month-old baby and, you know, we have binkies in the house because of the baby and over the past five months, we've… Read more →
aBeLOG: fortnightly thoughts on homiletics
|
More →
Speaking Schedule
|
More
Upcoming Speaking Engagements
March 5, 2018

Preaching Conference, Southwestern Baptist Theological Seminary, Fort Worth, Texas

April 10, 2018

Chafer Chapel, Dallas Theological Seminary, Dallas, Texas

October 16−18, 2018

Lyman Stewart Lectures, Talbot Seminary, La Mirada, California
Past Speaking Engagements
November 6−10, 2018

Guest Lectureship, Singapore Bible College, Singapore

August 6 & 13, 2017

Stonebriar Community Church, Frisco, Texas

July 2, 9, 16, 23, & 30, 2017

Northwest Bible Church, Dallas, Texas

June 18, 2017

Faith Bible Church, Edmond, Oklahoma

June 15, 2017

Association of Hill Country Churches, Preaching Refresher, Austin, Texas

May 22, 2017

Buck Run Baptist Church, Frankfort, Kentucky

March 24−26, 2017

Dallas Seminary President's Weekend, T Bar M Ranch, New Braunfels, Texas

March 9−10, 2017

Eastern District of the EFCA, Preaching Refresher, Princeton, New Jersey

March 6, 2017

Preaching Conference, Southwestern Baptist Theological Seminary, Fort Worth, Texas