aBeLOG: fortnightly thoughts on homiletics
|
More →
RaMbLeS: weekly musings on life and Scripture
|
More →
It appears, scientists claim, that climbing a tree helps your working memory.
In a recent study in the journal Perceptual and Motor Skills, researchers from the University of North Florida investigated "proprioceptively dynamic activities," i.e., behaviors that require one to be keenly aware of the spatial position and location of one's different body parts, so that the action can be carefully coordinated. It seems that such activities improve one's working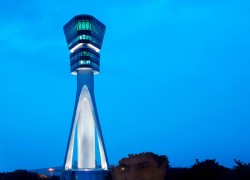 Maybe you've had late nights that stretched into early mornings that found you fast asleep during your work hours. Pulling an all-nighter that knocked you out for the rest of the day.
For Philip "P.J." Maschek it was worse.
This 50-year-old dude was passed out next morning in his chair wearing a black robe and slippers; no shirt (maybe that's why he's called "P.J."?). The police was called.
Why, you ask?
Our man was (yes, was) an air traffic controller
That's me, praying at the Western Wall in the Old City of Jerusalem.
The Western Wall is the small portion of the retaining walls of the Temple Mount, where the Jewish Temple stood till it was destroyed in the sack of Jerusalem by the Romans in 70 C.E.
After an extensive expansion of the plateau of the Temple Mount in the first century, conducted by Herod the Great, the guy who killed babies at the birth of Jesus (reigned 37–4 B.C.E.), this obsessive builder of edifices