aBeLOG: fortnightly thoughts on homiletics
|
More →
RaMbLeS: weekly musings on life and Scripture
|
More →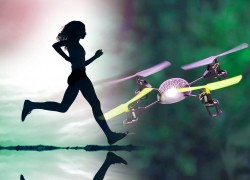 Apparently you don't need human company any more. Or even a pet. Now we have a drone to go jogging with!
In last month's CHI (Computer Human Interaction) conference in Seoul, researchers shared the latest in human interaction with digital technologies. Computer science, cognitive psychology, design, social science, anthropology, artificial intelligence, etc., were some of the fields represented. This year's conference theme was "Crossings," described by the CHI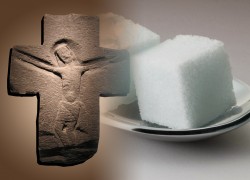 A group of scientists from the University of California, Davis, and from University of California, San Francisco, suspect that they've found a way to quiet stress signals in the brain.
Eat sugar!
(Of course, I knew that all along, and agree heartily, particularly when aforementioned sugar is found in the species of health food called cheesecake! In fact, I'm pretty stressed out right now. Hmmm ….)
These folks conclude that because of this property of sugar, one can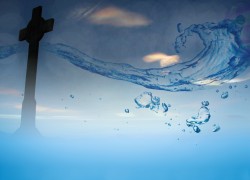 You can be drunk when you haven't drunk!
In recent article in Physiology & Behavior, titled "Mild Hypohydration Increases the Frequency of Driver Errors during a Prolonged, Monotonous Driving Task," researchers from Loughborough University in Leicestershire, showed that even mildly dehydrated drivers make more than twice as many mistakes as those adequately hydrated. And the number of mistakes was equivalent those who were driving after consuming alcohol.
In other