aBeLOG: fortnightly thoughts on homiletics
|
More →
RaMbLeS: weekly musings on life and Scripture
|
More →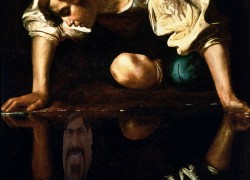 Apparently the average American thinks he or she is more intelligent than the average American!
Here are the stats from a new survey by YouGov, a research group that conducts online polls.
Compared to the "average American" … 19% think they are "much more intelligent" 36% think they are "slightly more intellig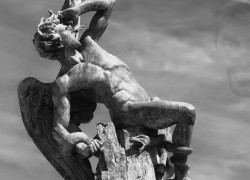 The Fuente del Ángel Caído (Fountain of the Fallen Angel) stands in a section of Retiro Park in Madrid. It is a monument to … Satan! In a Catholic country!
Created by Ricardo Bellver in 1873, it was bought by Spain and installed in Retiro Park. The pedestal of the statue was designed by Francisco Jareño, who created an octagonal structure with devils on every side chomping vermin and spouting water at the same time. The whole structure, about 20 feet high, is in t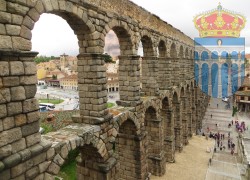 Segovia is an ancient city, lying about 60 miles Northeast of Madrid. A great place to wander around and take in a fantastic 10th-century castle (the Alcazar of Segovia) and a grand 15th century Gothic cathedral.
But also fascinating is the Aqueduct of Segovia, a defining feature of the city, that shows up on Segovia's coat of arms.
It is perhaps the most important Roman civil engineering work in the Iberian peninsula—in fact, one of the best-preserved monuments in