aBeLOG: fortnightly thoughts on homiletics
|
More →
RaMbLeS: weekly musings on life and Scripture
|
More →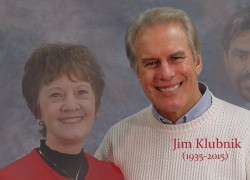 Everybody should have a Jim Klubnik in their lives.
I did. He was my first pastor, in more sense than one. Not only did he serve as the pastor of the church I first attended when I came to the U.S. about thirty years ago, he was, indeed, my first shepherd, leading me to finding my niche in life and ministry.
Jim went to be with the Lord earlier last week.
He was a Dallas Seminary grad, and the first one to get me interested in studying the Bible. He pushed me—against my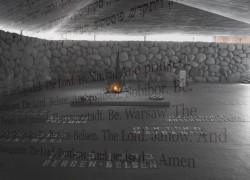 To them I will give in My house and within My walls a memorial,
And a name better than that of sons and daughters;
I will give them an everlasting name which will not be cut off.
Isaiah 56:5
In the Hebrew, "a memorial and a name" reads yad vashem, literally "a hand and a name." It indicates a divine intention to establish a means of remembrance for those eunuchs who would, otherwise, have no one to carry their names after their deaths. But the Lord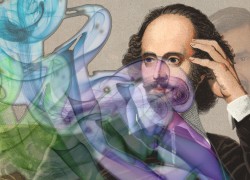 They think he was high. Stoned. William Shakespeare (1564?–1616).
That's what they claim in "Shakespeare, Plants, and Chemical Analysis of Early 17th-century Clay 'Tobacco' Pipes from Europe," published recently in the South African Journal of Science, by Francis Thackeray and his cohorts (including a police inspector from a narcotics lab).
Sir Francis Drake and Sir Walter Raleigh introduced tobacco into Elizabethan England in the days of Shakespeare. However