RaMbLeS: weekly musings on life and Scripture
|
More →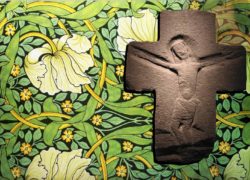 In 1862, Richard Turner, a bricklayer, and his wife lost all four of their children to a mysterious illness.
The first was thought to have suffered from diphtheria, and so was the second. Within days the third child died. When the fourth, Ann Amelia, began to display the same symptoms, Dr. Orton, one of Victorian London's distinguished physicians, was called in.
Orton's notes describe Ann Amelia "suffering from extreme prostration, racked with pain, and unable to swallow."… Read more →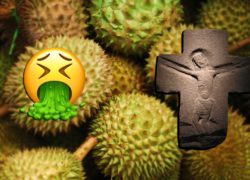 Jakarta-bound Sriwijaya Air flight was delayed the other day at Bengkulu in Sumatra, Indonesia.
The reason? Passenger complaints about an overpowering stench.
The culprit: Two tons of the thorny fruit called durian in the cargo hold.
Durian is common in Southeast Asia and distinguished by its strong stink that evokes, usually, disgust. Raw sewage is what it smells like, resulting in it being banished from most hotels and public transportation in that part of the continent.
Comments… Read more →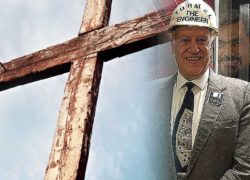 Wikipedia calls John C. Turmel "a perennial candidate for election in Canada." He first ran in 1979, with his primary goal to legalize gambling. He got 193 votes. (He lost!)
In about four decades, Turmel has contested 95 elections—yes, ninety-five!—and lost them all, propelling him into the Guinness Book of World Records!
He's run for everything from city councilor to leader of the Marijuana Party, from Mayor of Ottawa to Member of Parliament, receiving anywhere… Read more →
aBeLOG: fortnightly thoughts on homiletics
|
More →
Speaking Schedule
|
More
Upcoming Speaking Engagements
January 27, 2019

Abilene Baptist Church, Martinez, Georgia

February 19−21, 2019

William E. Conger Lectures on Biblical Preaching, Beeson Divinity School, Birmingham, Alabama

March 31, 2019

Northwest Bible Church, Dallas, Texas

May 5, 2019

Northwest Bible Church, Dallas, Texas

June 9, 2019

Northwest Bible Church, Dallas, Texas

June 17, 2019

DTS Preaching Refresher, The Compass Church, Wheaton, Illinois

June 23, 2019

Northwest Bible Church, Dallas, Texas

September 24, 2019

Chafer Chapel, Dallas Theological Seminary, Dallas, Texas

October 23, 2019

Shepherds 360 Conference, Cary, North Carolina

November 2020

Guest Lectureship, Singapore Bible College, Singapore

April 8−10, 2021

Preaching Summit, Dallas Theological Seminary, Dallas, Texas
Past Speaking Engagements
January 7–9, 2019

Guest Lectureship, Evangelical Theological College, Bengaluru, India

October 28, 2018

GracePoint Church, Coppell, Texas

October 16−18, 2018

Lyman Stewart Lectures, Talbot Seminary, La Mirada, California

September 22, 2018

DTS Preaching Refresher, Dallas Theological Seminary Houston Campus, Houston, Texas

August 19 and 26, 2018

Stonebriar Community Church, Frisco, Texas

July 22, 29, August 5, and 12, 2018

Northwest Bible Church, Dallas, Texas

July 8, 2018

Dallas Bible Church, Dallas, Texas

April 10, 2018

Chafer Chapel, Dallas Theological Seminary, Dallas, Texas

March 5, 2018

Preaching Conference, Southwestern Baptist Theological Seminary, Fort Worth, Texas