aBeLOG: fortnightly thoughts on homiletics
|
More →
RaMbLeS: weekly musings on life and Scripture
|
More →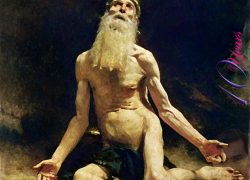 A strange thing happened the other day.
An Israeli dude wanted a restraining order against God. He petitioned the Haifa Magistrate's Court to issue one.
"Will the faultfinder contend with the Almighty?
Let him who reproves God answer it."
Job 40:2
The name of the petitioner has not been reported, but he represented himself in court, creating quite a storm with his audacity.
Then the LORD answered Job out of the storm and said,<br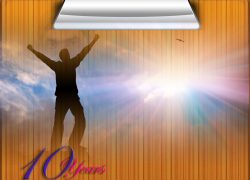 If you want to get folks to carefully and thoughtfully consider answers to a weighty matter, then you might do well to make the weighty matter actually weigh something significant.
A few years ago, Psychological Science published "Weight as an Embodiment of Importance," by researchers from the University of Amsterdam.
Subjects were asked to respond to questions on either a light clipboard (1.45 lbs) or a heavier one (2.29 lbs). Guess what, the folks holding the latter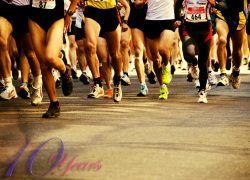 The other week LeeAdianez Rodríguez decided to run 3.1 miles. But she made a mistake. She ran 13!
Rodríguez, called Lee or Adi by friends and family, intended to run the Wegmans Family 5K that day. But the 12-year-old lass from Irondequoit, NY, outside of Rochester, was already late and so she scrambled to get to the starting point on Broad Street Bridge in Rochester. Mom Brendalee dropped Lee off and went to park.
There were already thousands of runners assembled at the