RaMbLeS: weekly musings on life and Scripture
|
More →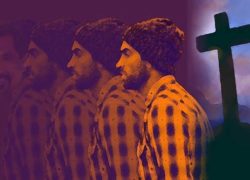 The MIT Technology Review recently published an article based on a study by Jonathan Touboul, associate professor of mathematics at Brandeis University: "The Hipster Effect: When Anti-Conformists All Look the Same."
Observed one blogger ten years ago:
Hipsters avoid labels and being labeled. However, they all dress the same and act the same and conform in their non-conformity. Doesn't the fact that there is a hipster look go against all hipster beliefs?"
But now what… Read more →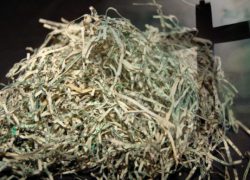 Jackee and Ben Belnap of Holladay, Utah, had worked hard to save $1,060. To repay Ben's parents for the cost of season tickets to the University of Utah's football games. The cash was carefully tucked into an envelope.
But over the weekend, this precious envelop disappeared. The Belnaps searched high and low, but to no avail.
Until they happened to empty their shredder's waste bag. And guess what? There was the cash, all sliced and diced and atomized.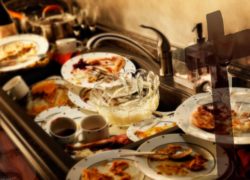 Well, the results are in. Or so say researchers from Boston University School of Medicine (disclosure: your humble blogger's alma mater for residency) and others from California, Texas, Denmark, and Australia in "Association of Accelerometer-Measured Light-Intensity Physical Activity with Brain Volume," published recently in JAMA Network Open.
Here is the question they asked:
Is light-intensity physical activity associated with brain volume?"
The researchers studied… Read more →
aBeLOG: fortnightly thoughts on homiletics
|
More →
Speaking Schedule
|
More
Upcoming Speaking Engagements
June 9, 2019

Northwest Bible Church, Dallas, Texas

June 17, 2019

Dallas Theological Seminary Preaching Refresher, The Compass Church, Wheaton, Illinois

June 23, 2019

Northwest Bible Church, Dallas, Texas

June 30, 2019

Dallas Bible Church, Dallas, Texas

July 8, 9, and 11, 2019

E. K. Bailey Expository Preaching Conference, Dallas, Texas

July 14 and 21, 2019

Dallas Bible Church, Dallas, Texas

July 28, 2019

Cityview Bible Church, Round Rock, Texas

August 11 and 18, 2019

Stonebriar Community Church, Frisco, Texas

September 24, 2019

Chafer Chapel, Dallas Theological Seminary, Dallas, Texas

November 23, 2019

Evangelical Theological Society Annual Meeting, San Diego, California

April 1–2, 2020

Craddock Lectures in Preaching, Johnson University, Knoxville, Tennessee

July 2020

Dallas Theological Seminary Doctor of Ministry Course, São Paulo, Brazil

November 2020

Guest Lectureship, Singapore Bible College, Singapore

April 8−10, 2021

Preaching Summit, Dallas Theological Seminary, Dallas, Texas
Past Speaking Engagements
May 5, 2019

Northwest Bible Church, Dallas, Texas

March 31, 2019

Northwest Bible Church, Dallas, Texas

February 19−21, 2019

William E. Conger Lectures on Biblical Preaching, Beeson Divinity School, Birmingham, Alabama

January 27, 2019

Abilene Baptist Church, Martinez, Georgia

January 7–9, 2019

Guest Lectureship, Evangelical Theological College, Bengaluru, India

October 28, 2018

GracePoint Church, Coppell, Texas

October 16−18, 2018

Lyman Stewart Lectures, Talbot Seminary, La Mirada, California

September 22, 2018

DTS Preaching Refresher, Dallas Theological Seminary Houston Campus, Houston, Texas

August 19 and 26, 2018

Stonebriar Community Church, Frisco, Texas

July 22, 29, August 5, and 12, 2018

Northwest Bible Church, Dallas, Texas

July 8, 2018

Dallas Bible Church, Dallas, Texas