RaMbLeS: weekly musings on life and Scripture
|
More →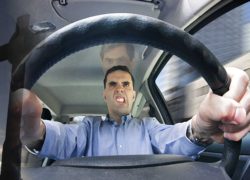 Allstate Insurance Company does an annual survey of America's 200 largest cities and the average rating of their drivers from best (#1) to worst (#200).
#200? Baltimore, MD. Eight of the ten bottom-ranked cities are on the East Coast.
Ye olde city of Dallas, TX? #178. Worse than New York, NY, at #107!
But I'm proud to say that four of the top ten cities are in ye olde state of Texas; Brownsville (#1), Laredo (#6), Midland (#7), and McAllen (#9).
So, if you're planning… Read more →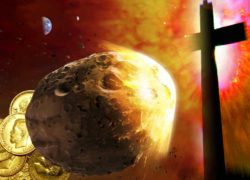 You want to be a billionaire?
NASA has identified a nearby asteroid, Psyche-16, that is apparently worth $700 quintillion (= $700,000,000,000,000,000,000). This means that every man, woman, and child of the 7.7 billion (= 7,700,000,000) that currently live on this planet could, conceivably, get $90.1 billion (= $90,909,090,909.09) each.
What with a number of world powers who would like to get their hands on this jackpot, it will be another Gold Rush. Even tiny Luxembourg… Read more →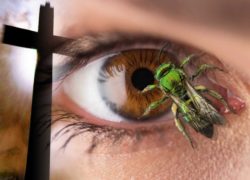 A strange thing happened in a clinic in Taiwan a few months ago.
A 28-year-old patient, Ms. He, had been uprooting weeds around her relatives' graves, as part of the annual Qingming Tomb-Sweeping Festival (which has been observed by the Chinese for over 2,500 years), when folks clean up loved one's tombs and make ritual offerings of traditional foods and burn joss sticks. That was in early April this year.
Engaged in her act of devotion to her ancestors, Ms. He felt… Read more →
aBeLOG: fortnightly thoughts on homiletics
|
More →
Speaking Schedule
|
More
Upcoming Speaking Engagements
July 8, 9, and 11, 2019

E. K. Bailey Expository Preaching Conference, Dallas, Texas

July 14 and 21, 2019

Dallas Bible Church, Dallas, Texas

July 28, 2019

Cityview Bible Church, Round Rock, Texas

August 11 and 18, 2019

Stonebriar Community Church, Frisco, Texas

September 24, 2019

Chafer Chapel, Dallas Theological Seminary, Dallas, Texas

November 23, 2019

Evangelical Theological Society Annual Meeting, San Diego, California

April 1–2, 2020

Craddock Lectures in Preaching, Johnson University, Knoxville, Tennessee

July 2020

Dallas Theological Seminary Doctor of Ministry Course, São Paulo, Brazil

November 2020

Guest Lectureship, Singapore Bible College, Singapore

April 8−10, 2021

Preaching Summit, Dallas Theological Seminary, Dallas, Texas
Past Speaking Engagements
June 30, 2019

Dallas Bible Church, Dallas, Texas

June 23, 2019

Northwest Bible Church, Dallas, Texas

June 17, 2019

Dallas Theological Seminary Preaching Refresher, The Compass Church, Wheaton, Illinois

June 9, 2019

Northwest Bible Church, Dallas, Texas

May 5, 2019

Northwest Bible Church, Dallas, Texas

March 31, 2019

Northwest Bible Church, Dallas, Texas

February 19−21, 2019

William E. Conger Lectures on Biblical Preaching, Beeson Divinity School, Birmingham, Alabama

January 27, 2019

Abilene Baptist Church, Martinez, Georgia

January 7–9, 2019

Guest Lectureship, Evangelical Theological College, Bengaluru, India

October 28, 2018

GracePoint Church, Coppell, Texas

October 16−18, 2018

Lyman Stewart Lectures, Talbot Seminary, La Mirada, California

September 22, 2018

DTS Preaching Refresher, Dallas Theological Seminary Houston Campus, Houston, Texas

August 19 and 26, 2018

Stonebriar Community Church, Frisco, Texas

July 22, 29, August 5, and 12, 2018

Northwest Bible Church, Dallas, Texas

July 8, 2018

Dallas Bible Church, Dallas, Texas