RaMbLeS: weekly musings on life and Scripture
|
More →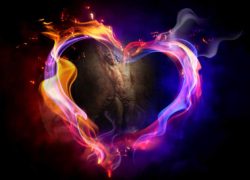 I left my heart in San Francisco!
Well … it wasn't San Francisco. It was Sacramento. Close.
And it wasn't a metaphorical heart of romance and passion. It was, literally, a heart, as in the four-chambered organ.
And the one who left the actual heart in Sacramento? Nope, not me. It was Southwest. As in the airline, based in Love [Field, Dallas, TX], and whose stock ticker symbol on the NYSE is LUV. Appropriate.
The heart in question wasn't mine either.
It belonged… Read more →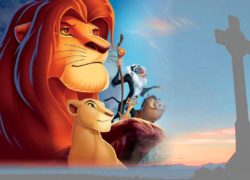 All kinds of celebrations happen at Disney theme parks: engagements, birthdays, weddings, etc., etc.
But these "Happiest Places on Earth" are also venues for "celebrations" of a different kind.
The custodians of said parks in Orlando, Florida (Walt Disney World) and Anaheim, California (Disneyland) report that these famous locations are preferred places for guests to scatter their loved ones' ashes!
In fact, such disbursements of remains are so popular that custodians… Read more →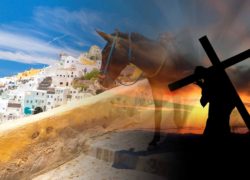 If you've been to the fabulous island of Santorini, in the Aegean Sea, in Greece, you know that steep hills and walkways (to access the picturesque sights of the ocean from on high) make going on foot not very easy. Even for the relatively young and healthy. Needless to say, it's a tough proposition for those might be carrying extra poundage.
So, many tourists who fall into the last mentioned category—and they are numerous!—take donkeys to get around those steep… Read more →
aBeLOG: fortnightly thoughts on homiletics
|
More →
Speaking Schedule
|
More
Upcoming Speaking Engagements
January 2019

Guest Lectureship, Evangelical Theological College, Bengaluru, India

January 27, 2019

Abilene Baptist Church, Martinez, Georgia

February 19−21, 2019

William E. Conger Lectures on Biblical Preaching, Beeson Divinity School, Birmingham, Alabama

October 23, 2019

Shepherds 360 Conference, Cary, North Carolina

November 2020

Guest Lectureship, Singapore Bible College, Singapore

April 8−10, 2021

Preaching Summit, Dallas Theological Seminary, Dallas, Texas
Past Speaking Engagements
October 28, 2018

GracePoint Church, Coppell, Texas

October 16−18, 2018

Lyman Stewart Lectures, Talbot Seminary, La Mirada, California

September 22, 2018

Preaching Refresher, Dallas Theological Seminary Houston Campus, Houston, Texas

August 19 and 26, 2018

Stonebriar Community Church, Frisco, Texas

July 22, 29, August 5, and 12, 2018

Northwest Bible Church, Dallas, Texas

July 8, 2018

Dallas Bible Church, Dallas, Texas

April 10, 2018

Chafer Chapel, Dallas Theological Seminary, Dallas, Texas

March 5, 2018

Preaching Conference, Southwestern Baptist Theological Seminary, Fort Worth, Texas