aBeLOG: fortnightly thoughts on homiletics
|
More →
RaMbLeS: weekly musings on life and Scripture
|
More →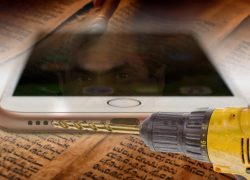 One of the biggest changes in the smartphone universe is the absence of a headphone jack on Apple's latest iteration of their communications device, the iPhone 7.
But help is on the way for the desperate.
YouTuber TechRax uploaded a How To video the other day:
Wassup guys! TechRax here. So lot of people have been complaining recently that the new iPhone 7 lacks the headphone jack, something that's been on every generation model iPhone. It's not there any more. … So
What with the election around the corner and all ….
A recent study has found that 21% of corporate executives are psychopaths. About the same rate as among those inhabiting our prisons.
psy●cho●path (sìke-pàth') noun = A person with an antisocial personality disorder, especially one manifested in aggressive, perverted, criminal, or amoral behavior.
Clinically significant levels of psychopathic traits were found in one in five of 261 senior professionals in the United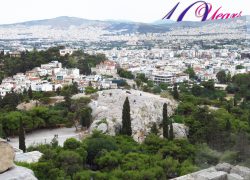 That's the Areopagus in the middle, that prominent outcropping of rock, as seen from the Acropolis in Athens. "Areopagus" means the "Ares Rock," Ares being one of the sons of Zeus who was apparently tried for murder on this rugged crag. Thus the place used to be a sort of court where certain crimes, homicide, particularly, were tried.
Later, the Romans called it "Mars Hill," after the Roman god of war, Mars.
Paul delivered a sermon on this piece of real estate