aBeLOG: fortnightly thoughts on homiletics
|
More →
RaMbLeS: weekly musings on life and Scripture
|
More →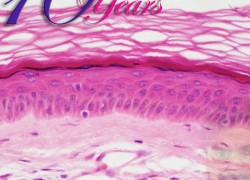 Leptos = thin
Dermis = skin
Scientists at the Department of Biophotonics and Laser Technology at Saarland University, in Germany, used high-resolution skin imaging tomography to study the skins of astronauts before and after their space journeys. The technology uses lasers: apparently the resolution is a thousand times better than that produced by any other device.
Said Professor Karsten Koenig of Saarland:
So now you get the information without taking biopsies; normally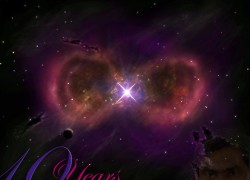 You've got everything. A fancy Ferrari or two. A mansion or more. The personal yacht, helicopter, jet, and spaceship. Dresses and diamonds to your delight. Suits and savings to last forever.
But what's the use of all of this … if you won't last forever?
The mind fades. The body faints. The spirit flags. And time takes its toll. You age and you die.
So these folks who have everything—the "ultrarich"— are now looking to crack the last frontier: stalling their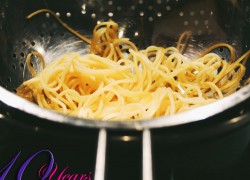 In some states you can't even smile when posing for your driver's license photo. But things are different in ye olde commonwealth of Massachusetts.
You can wear a colander on your head while getting your mug shot. You read right: a colander.
Lindsay Miller cited religious reasons for doing so and the Massachusetts Registry of Motor Vehicles complied. (They first refused, but when the American Humanist Association's Appignani Humanist Legal Center intervened, the MA