RaMbLeS: weekly musings on life and Scripture
|
More →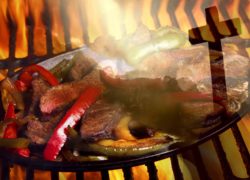 If you had been detained in the Cameron County (TX) Juvenile Justice Department between 2008 and this year, you might have wondered why you weren't served fajitas. Well, the answer is simple: the facility's cafeteria doesn't serve that delectable item.
But guess what? Since 2008, aforementioned Juvenile Justice Department has been paying for fajita deliveries.
It was only in August 2017 that the matter was cleared up. Apparently, the Labatt Food Service tried to deliver… Read more →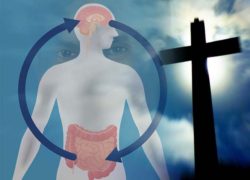 All kinds of reasons in life to be anxious about. Jobs. Government. Wars. Disease. Death. Children. And so on. And so forth.
And you can take Valium or Xanax or some other to relieve yourself. And many do. Many. 12 percent of adults are on antidepressants, 8.3 percent on anxiolytics, sedatives, and hypnotics!
But a recent study from the University of Cork, Ireland, is interested in the role of bacteria in your gut on your mental health.
There is this entity called miRNA (micro… Read more →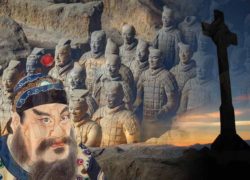 The man wanted to live forever. The first emperor of China, Qin Shi Huang (秦始皇 = "First Emperor of Qin"—the first dynasty of a unified China) (259–210 B.C.E.), who ruled from 220–210 B.C.E.
He didn't want to die.
Supposedly, in 211 B.C.E. a meteor fell in the neighborhood, on which someone wrote:
The First Emperor will die and his land will be divided."
The Emperor, of course, wasn't pleased. Not being able to find out who had scribbled this bit of graffiti,… Read more →
aBeLOG: fortnightly thoughts on homiletics
|
More →
Speaking Schedule
|
More
Upcoming Speaking Engagements
March 5, 2018

Preaching Conference, Southwestern Baptist Theological Seminary, Fort Worth, Texas

April 10, 2018

Chafer Chapel, Dallas Theological Seminary, Dallas, Texas

October 16−18, 2018

Lyman Stewart Lectures, Talbot Seminary, La Mirada, California
Past Speaking Engagements
November 6−10, 2018

Guest Lectureship, Singapore Bible College, Singapore

August 6 & 13, 2017

Stonebriar Community Church, Frisco, Texas

July 2, 9, 16, 23, & 30, 2017

Northwest Bible Church, Dallas, Texas

June 18, 2017

Faith Bible Church, Edmond, Oklahoma

June 15, 2017

Association of Hill Country Churches, Preaching Refresher, Austin, Texas

May 22, 2017

Buck Run Baptist Church, Frankfort, Kentucky

March 24−26, 2017

Dallas Seminary President's Weekend, T Bar M Ranch, New Braunfels, Texas

March 9−10, 2017

Eastern District of the EFCA, Preaching Refresher, Princeton, New Jersey

March 6, 2017

Preaching Conference, Southwestern Baptist Theological Seminary, Fort Worth, Texas

January 12, 2017

New Student Orientation, Dallas Theological Seminary, Dallas, Texas