RaMbLeS: weekly musings on life and Scripture
|
More →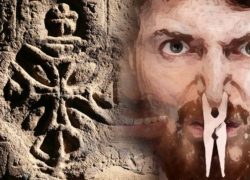 Phan•tom adjective = fictitious, nonexistent, illusive (from Latin phantasma, from Greek phantazein = to make visible)
Phantom odor = the smell of something that isn't actually there, usually unpleasant ("foul," "rotten," "chemical")
That, apparently, is a condition afflicting about one in fifteen, report researchers from the National Institute on Deafness and Other Communication Disorders (NIDCD) in the Journal of the American Medical Association:… Read more →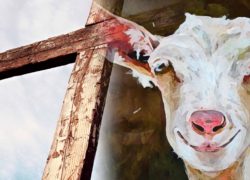 The other day, biological and experimental psychologists from Queen Mary University, London, performed an interesting study at the Buttercups Sanctuary for Goats in Kent: "Goats Prefer Positive Human Emotional Facial Expressions," published in Royal Society Open Science.
Goats like happy humans!
(You've goat to be kidding me!)
Twenty goats (already domesticated and fully habituated to human presence) were shown greyscale human pictures of the faces of the same individuals—unknown… Read more →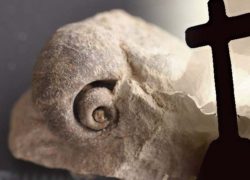 You think your kids are lazy? Well, they may be on to something.
So say researchers from the University of Kansas, authors of "Metabolic Rates, Climate and Macroevolution: A Case Study Using Neogene Molluscs," published in Proceedings of the Royal Society B: Biological Sciences.
Of course, they were looking at fossilized and existing bivalves and gastropods in the Atlantic Ocean, but still ….
Laziness, apparently, is a fruitful strategy for the survival of individuals,… Read more →
aBeLOG: fortnightly thoughts on homiletics
|
More →
My fellow preaching prof, fellow Evangelical Homiletics Society member, and good friend Dr. Hershael York, of Southern Baptist Theological Seminary, in Lexington, Kentucky, has this to say about the question posed in the title of this post …
The young lions do lack and suffer hunger;
But they who seek the LORD shall not be in want of any good thing.
Psalm 34:10
God bless the singles!