RaMbLeS: weekly musings on life and Scripture
|
More →
Apparently, the first cheesecake was created on Samos, a Greek island on the Aegean Sea (another reason to visit the Greek islands). This was in 2000 BC, say archeologists, who suspect this delicious dessert was served during the first ancient Olympic Games in 776 BC. Yup, cheesecakes for energy. I second that!
Aegimius, a revered Greek physician of the 5th century BC, is said to have described the art of making cheesecakes: pound the cheese till it is soft, mix it (in… Read more →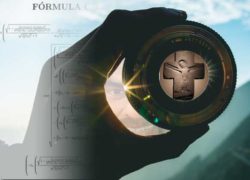 This may have happened to you, as you looked through the viewfinder of a camera, or a pair of binoculars, or even through your reading glasses: things are OK at the center, but it's a bit blurry at the edges.
It's really not the fault of the lensmaker. Blame Greek mathematician Diocles (c. 240 BC–c. 180 BC) who postulated the problem—the spherical nature of lens surfaces and the difference in refraction between centers and edges of said lenses.
In a 1690 book, Treatise… Read more →
Daniel Mascarenhas, a cardiologist in Easton, Pennsylvania, had a bright idea.
One of my patients had a pacemaker, and she died. I was a little upset. They put in a pacemaker, two days later she was dead, and they buried her with the pacemaker."
Of course, being a cardiologist, he is probably used to sick patients, and dying ones. So that wasn't what upset our good doc. It was what continued to live—that matchbox-sized, 50-gram device in his patient's chest that… Read more →
aBeLOG: fortnightly thoughts on homiletics
|
More →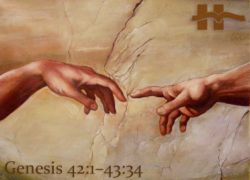 God's discipline and their selflessness and submission to God, lead agents of divine blessings to resolve past sin.
This section begins with the famine of 41:57 being assumed as the background. So the brothers (without Benjamin, Jacob's favorite) are dispatched to Egypt for food.
When the brothers arrive in Egypt, one cannot but wonder how their path intersected with that of Joseph. That a tiny group of people, among the many hungry foreigners and natives in Egypt looking… Read more →