RaMbLeS: weekly musings on life and Scripture
|
More →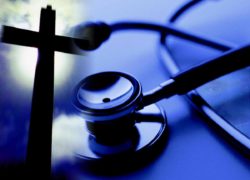 You have heard it said, "When the cat is away, the mice will play." But I say unto you, "When the doctor is away, the patient will live!"
That's what scientists have recently found—at least as far as cardiologists are concerned (hopefully not dermatologists).
In a recent study in the Journal of the American Heart Association, researchers looked at survival of those who suffered heart attacks … when their doctors were away at a five-day meeting—the… Read more →
You wanna go to Denali (aka Mt. McKinley) in Alaska? Be careful. You might step into poop!
Michael Loso, a glacier geologist, recently calculated that 36,000 of the most intrepid, attempting to scale the peak in the seventy years between 1951 and 2012, have deposited up to 215,000 lbs of solid human waste, on to the Kahiltna glacier, on the way to the summit.
For those of you mathematically challenged, that's about 6 lbs per climber!
Apparently these brave folks catch… Read more →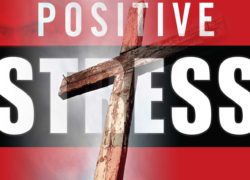 You thought stress was bad for you? Maybe not always.
There is a large and growing movement lauding the values of "positive stress." Devotees extol the values of jumping into a freezingly cold shower, suffering extremes of temperatures, partaking of restrictive diets, punishing themselves with horrendous exercise routines, etc. Stepping into your discomfort zone.
Said Zachary Rapp, a practitioner, and co-founder and CEO of several health start-ups:
This workout… Read more →
aBeLOG: fortnightly thoughts on homiletics
|
More →
Speaking Schedule
|
More
Upcoming Speaking Engagements
April 10, 2018

Chafer Chapel, Dallas Theological Seminary, Dallas, Texas

July 22, 29, August 5 & 12, 2018

Northwest Bible Church, Dallas, Texas

August 19 & 26, 2018

Stonebriar Community Church, Frisco, Texas

October 16−18, 2018

Lyman Stewart Lectures, Talbot Seminary, La Mirada, California

February 19−21, 2019

William E. Conger Lectures on Biblical Preaching, Beeson Divinity School, Birmingham, Alabama
Past Speaking Engagements
March 5, 2018

Preaching Conference, Southwestern Baptist Theological Seminary, Fort Worth, Texas

November 6−10, 2017

Guest Lectureship, Singapore Bible College, Singapore

August 6 & 13, 2017

Stonebriar Community Church, Frisco, Texas

July 2, 9, 16, 23, & 30, 2017

Northwest Bible Church, Dallas, Texas

June 18, 2017

Faith Bible Church, Edmond, Oklahoma

June 15, 2017

Association of Hill Country Churches, Preaching Refresher, Austin, Texas

May 22, 2017

Buck Run Baptist Church, Frankfort, Kentucky

March 24−26, 2017

Dallas Seminary President's Weekend, T Bar M Ranch, New Braunfels, Texas