RaMbLeS: weekly musings on life and Scripture
|
More →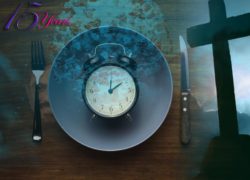 With the world teetering on the brink of an abyss from the pandemic of COVID-19, what can we do?
Of course, wash your hands, keep your distance, and, above all, trust your God. Of course!
How about a bit of fasting and prayer?
This week a seminary colleague drew my attention to the World Evangelical Alliance's call for a "Global Day of Prayer and Fasting," for today, Sunday, March 29, 2020.
Fasting and prayer are traditional spiritual disciplines that the church has… Read more →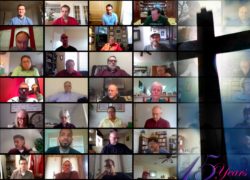 How things have changed in a matter of days!
Writes a correspondent for the Associated Press:
It did not come all at once, though it came quite rapidly. As had happened in other lands, there was no explosion, no invasion other than a microscopic one that nobody could see. There was no fire, no flood, no famine. There were no barbarians at the gates. … The weather was the same weather. The streets were the same streets. The emptiness fell bit by bit, piece by piece ….… Read more →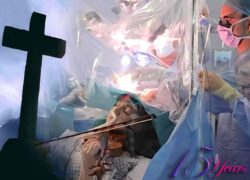 The other day a strange thing was heard inside the surgical operating room of King's College Hospital, in London. The strains of Mahler and Gershwin.
On a violin! Played by a patient! While undergoing surgery! For a brain tumor!
Dagmar Turner, 53, a former management consultant from the Isle of Wight developed a malignancy on her brain's right frontal lobe, close the area controlling the fine movement of her left hand.
The good lady, Ms. Turner, and her surgeons wanted… Read more →
aBeLOG: occasional thoughts on homiletics
|
More →
Speaking Schedule
|
More
Upcoming Speaking Engagements
July 2020

Dallas Theological Seminary Doctor of Ministry Course, São Paulo, Brazil

July 19, 2020

Northwest Bible Church, Dallas, Texas

July 20, 2020

Dallas Theological Seminary Preaching Refresher, Burke Community Church, Burke, Virginia

July 26, August 2 and 9, 2020

Northwest Bible Church, Dallas, Texas

November 2020

Guest Lectureship, Singapore Bible College, Singapore

November 2020

Seminars in Preaching, SAGOS and Yan Fook Seminary, Hong Kong, China

April 8−10, 2021

Preaching Summit, Dallas Theological Seminary, Dallas, Texas
Past Speaking Engagements
March 10–11, 2020

Mullins Lectures, Southern Baptist Theological Seminary, Louisville, Kentucky

February 25, 2020

D.Min. Preaching Webinar, Dallas Theological Seminary, Dallas, Texas

February 6, 2020

Chapel, Criswell College, Dallas, Texas

November 21, 2019

Evangelical Theological Society Annual Meeting, San Diego, California

September 24, 2019

Chafer Chapel, Dallas Theological Seminary, Dallas, Texas

August 11 and 18, 2019

Stonebriar Community Church, Frisco, Texas

July 28, 2019

Cityview Bible Church, Round Rock, Texas

July 14 and 21, 2019

Dallas Bible Church, Dallas, Texas

July 8, 9, and 11, 2019

E. K. Bailey Expository Preaching Conference, Dallas, Texas

June 30, 2019

Dallas Bible Church, Dallas, Texas

June 23, 2019

Northwest Bible Church, Dallas, Texas

June 17, 2019

Dallas Theological Seminary Preaching Refresher, The Compass Church, Wheaton, Illinois

June 9, 2019

Northwest Bible Church, Dallas, Texas

May 5, 2019

Northwest Bible Church, Dallas, Texas