RaMbLeS: weekly musings on life and Scripture
|
More →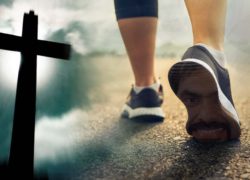 RAND Europe, a not-for-profit research organization, published some interesting findings the other day. By means of literature review and statistical modeling, they concluded:
If every employee walked or jogged for an extra 15 minutes each day, the world could see an economic boost of $100 billion, in close to twenty years."
We already know that regular physical activity has a host of health benefits: decreased risk for high blood pressure and heart disease; mental health… Read more →
From the title of this post, you would suspect it's all going to be something about dying. You would be right. And so, you might not read the rest of it, say researchers.
Declared researchers, from Bar Ilan University (Israel) and Lyon Neuroscience Research Center (France), in "Prediction-based Neural Mechanisms for Shielding the Self from Existential Threat," published recently in NeuroImage.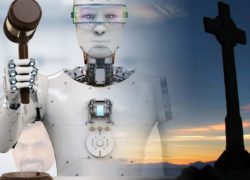 All kinds of things are automated in society, so why not judges and juries, asked a journalist recently in Raconteur.
Technology doesn't hold grudges nor does it lack the information to make a decision. It can help dissect the facts in a more efficient, objective and informed fashion, and save time when determining a judgment or even sentence if the judge's role was to be augmented. In fact, a legal robot could be crammed with a far broader range of facts and figures… Read more →
aBeLOG: occasional thoughts on homiletics
|
More →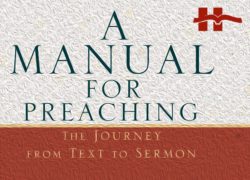 Folks, my latest opus on preaching is out: A Manual for Preaching: The Journey from Text to Sermon (Baker, 2019).
This is intended to be a companion volume to A Vision for Preaching: Understanding the Heart of Pastoral Ministry (Baker, 2015). The latter was a big-picture view of preaching; the former, current work, explains the nitty-gritty of crafting a sermon.
And since my "vision for preaching" is fairly broad, you don't have to be a senior pastor somewhere,… Read more →