RaMbLeS: weekly musings on life and Scripture
|
More →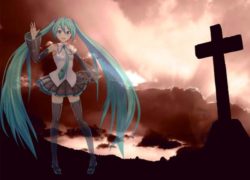 Short skirts. Blue-green pigtails that go down to her knees. Energy abundant. She is a Japanese popstar sensation who has, in her 10-year career, released more than 100,000 songs in a variety of languages, and opened shows for Lady Gaga. Her Facebook page is followed by close to 2.5 million fans!
But she isn't real. She is—get this!—virtual! A computer-simulated humanoid persona voiced by a singing synthesizer application, she is the product of Crypton Future… Read more →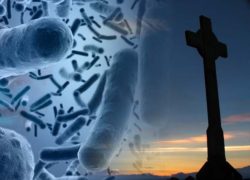 In 1943, at least 10,000 Italian Jews were sent to concentration camps, where most perished.
But some Jews in Rome were saved. By a disease: Il Morbo di K ("Syndrome K")!
Syndrome K was the brainchild (and concoction) of Dr. Adriano Ossicini, who described it as a deadly, and highly contagiosissima disease that was supposed to be neurological in origin. One would apparently go into convulsions, paralysis, dementia, and ultimately die from asphyxiation. Ossicini,… Read more →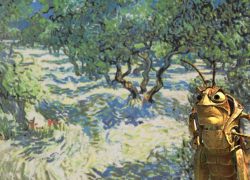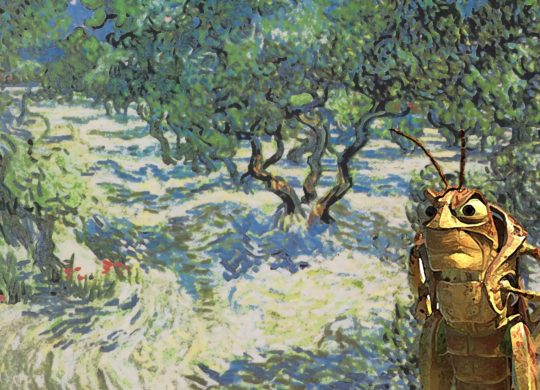 Master painter Vincent Willem van Gogh (1853–1890) was prolific, creating about 2,100 artworks in a single decade, including over 800 oil paintings—most of these in the last two years of his life. The man committed suicide at 37, poor and mentally ill.
There is more than paint on his canvases though, or on at least one of them—Olive Orchard, held at the Nelson-Atkins Museum of Art in Kansas City, Missouri, one of at least eighteen in a series of paintings… Read more →
aBeLOG: fortnightly thoughts on homiletics
|
More →
Speaking Schedule
|
More
Upcoming Speaking Engagements
March 5, 2018

Preaching Conference, Southwestern Baptist Theological Seminary, Fort Worth, Texas

April 10, 2018

Chafer Chapel, Dallas Theological Seminary, Dallas, Texas

October 16−18, 2018

Lyman Stewart Lectures, Talbot Seminary, La Mirada, California
Past Speaking Engagements
November 6−10, 2018

Guest Lectureship, Singapore Bible College, Singapore

August 6 & 13, 2017

Stonebriar Community Church, Frisco, Texas

July 2, 9, 16, 23, & 30, 2017

Northwest Bible Church, Dallas, Texas

June 18, 2017

Faith Bible Church, Edmond, Oklahoma

June 15, 2017

Association of Hill Country Churches, Preaching Refresher, Austin, Texas

May 22, 2017

Buck Run Baptist Church, Frankfort, Kentucky

March 24−26, 2017

Dallas Seminary President's Weekend, T Bar M Ranch, New Braunfels, Texas

March 9−10, 2017

Eastern District of the EFCA, Preaching Refresher, Princeton, New Jersey

March 6, 2017

Preaching Conference, Southwestern Baptist Theological Seminary, Fort Worth, Texas

January 12, 2017

New Student Orientation, Dallas Theological Seminary, Dallas, Texas