aBeLOG: fortnightly thoughts on homiletics
|
More →
RaMbLeS: weekly musings on life and Scripture
|
More →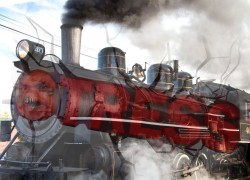 Most folks on those long flights across oceans have found solace in the latest music videos, Hollywood blockbusters, favorite TV series, or even just listening to all kinds of music that is available at the punch of a button: on-board entertainment. Others bring their own distractions: books, games, videos, ….
Apparently, also popular are those satellite shots of the aircraft making its way to its destination, invigorating action that is accompanied by spectacular details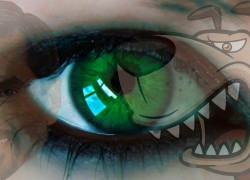 A new study of dog behavior showed that jealousy isn't a trait unique to humans. Dogs vying for the attention of their owners showcase behaviors that suggest jealousy is a strong motivating factor in these animals! Who knew!
Christine Harris and Caroline Prouvost from the University of California San Diego, in PLOSone last year, published "Jealousy in Dogs."
Generally, it is held by social scientists that jealousy evolved as a result of threats to relationships. A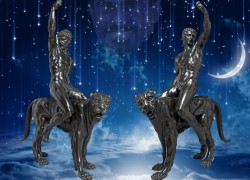 A spectacular find. Sensational, indeed. "Bacchants Riding on Panthers."
Scholars from Cambridge have pronounced that the rather mysterious, paired, three-foot tall Rothschild Bronzes are actually works of Michelangelo (1475– 1564), making them the only surviving bronzes by the Renaissance maestro, arguably the best sculptor, ever, in marble. Now … bronze!
Victoria Avery, from Cambridge's Fitzwilliam Museum said:
The project to attribute the bronzes, involving