RaMbLeS: weekly musings on life and Scripture
|
More →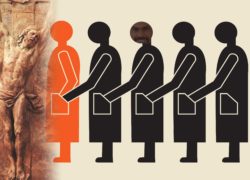 They say that karma will eventually catch up to you.
It did, the other day, for William Kelley, 42, who called the Kennewick, WA, Police Department at 6 a.m. on a Sunday morning to report that his red 1992 Chevy pickup truck had been stolen.
As part of the investigation, the police examined security camera footage in the vicinity. They saw a male on a bicycle riding by Kelley's truck. He discovered the keys in the truck, and so, the enterprising thief that he was, he said,… Read more →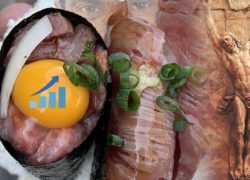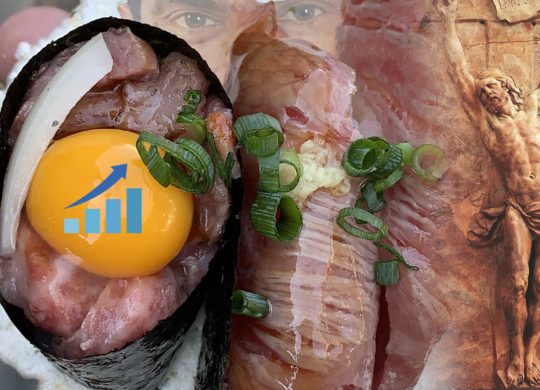 The Bloomberg Annual Sushinomics Index. Yes, there is such a thing!
It is a cost-of-living gauge measuring not the price of items you'd normally think of, but of … sushi prices!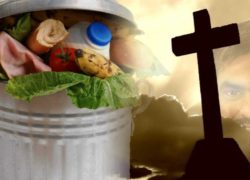 Across the planet, over a billion tons of essential, nutritious, life-sustaining food goes to waste each year.
Eaten by pests, abandoned by farmers (who find it cheaper to do so, rather than sell it), trashed by restaurateurs, disposed by supermarkets (because "appearance quality standards" aren't met), etc.
A third of all the food produced! Wasted between harvest and home, between farm and belly!
And this waste could double in a decade.
Or so saith the UN's Food and… Read more →
aBeLOG: occasional thoughts on homiletics
|
More →
Speaking Schedule
|
More
Upcoming Speaking Engagements
September 24, 2019

Chafer Chapel, Dallas Theological Seminary, Dallas, Texas

November 21, 2019

Evangelical Theological Society Annual Meeting, San Diego, California

April 1–2, 2020

Craddock Lectures in Preaching, Johnson University, Knoxville, Tennessee

July 2020

Dallas Theological Seminary Doctor of Ministry Course, São Paulo, Brazil

November 2020

Guest Lectureship, Singapore Bible College, Singapore

April 8−10, 2021

Preaching Summit, Dallas Theological Seminary, Dallas, Texas
Past Speaking Engagements
August 11 and 18, 2019

Stonebriar Community Church, Frisco, Texas

July 28, 2019

Cityview Bible Church, Round Rock, Texas

July 14 and 21, 2019

Dallas Bible Church, Dallas, Texas

July 8, 9, and 11, 2019

E. K. Bailey Expository Preaching Conference, Dallas, Texas

June 30, 2019

Dallas Bible Church, Dallas, Texas

June 23, 2019

Northwest Bible Church, Dallas, Texas

June 17, 2019

Dallas Theological Seminary Preaching Refresher, The Compass Church, Wheaton, Illinois

June 9, 2019

Northwest Bible Church, Dallas, Texas

May 5, 2019

Northwest Bible Church, Dallas, Texas

March 31, 2019

Northwest Bible Church, Dallas, Texas

February 19−21, 2019

William E. Conger Lectures on Biblical Preaching, Beeson Divinity School, Birmingham, Alabama

January 27, 2019

Abilene Baptist Church, Martinez, Georgia

January 7–9, 2019

Guest Lectureship, Evangelical Theological College, Bengaluru, India

October 28, 2018

GracePoint Church, Coppell, Texas

October 16−18, 2018

Lyman Stewart Lectures, Talbot Seminary, La Mirada, California

September 22, 2018

DTS Preaching Refresher, Dallas Theological Seminary Houston Campus, Houston, Texas

August 19 and 26, 2018

Stonebriar Community Church, Frisco, Texas