aBeLOG: fortnightly thoughts on homiletics
|
More →
RaMbLeS: weekly musings on life and Scripture
|
More →
Everybody seems to be doing it. Kraft has habanero peppers in some of its sliced cheese. Bumble Bee has canned tuna with jalapeños or chipotle. So does Hamburger Helper. Kraft's Mac and Cheese has a sharp cheddar and jalapeño version. Kind Bars has a roasted jalapeño almond bar. There's Oscar Mayer Jalapeño hot dogs, Chipotle Philadelphia Cream Cheese spread, and so on ….
Apparently all this spicy stuff releases endorphins (from "endogenous morphine"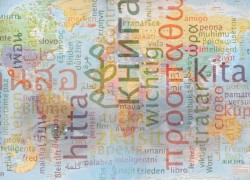 The world is coming to an end. Soon.
How else can you explain the fact that some folks have spent decades studying a single word? And especially if that word is "Huh?"
I know, that's what you're asking: "Huh?" But it's true.
Mark Dingemanse, Francisco Torreira and Nick Enfield, at the Max Planck Institute for Psycholinguistics in Nijmegen, the Netherlands, recently published the fruit of their arduous work: "Is 'Huh?' a Universal Word? Conversational Infrastructure
Apparently, not only do we have GPSs in our systems (last week's blog), but they say we have an internal metronome, too.
A study published last year in Perspectives in Biology and Medicine argued that the human heart quietly marks the entire rhythm of our lives, not just that of blood flow. Whether it ticks at 40–100 beats a minute, in three-quarter time, or in triplets, or erratically, it's influencing more than the red stuff in our arteries.
In "The Heartfelt Music