RaMbLeS: weekly musings on life and Scripture
|
More →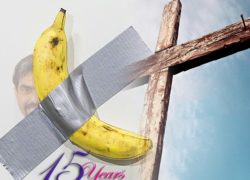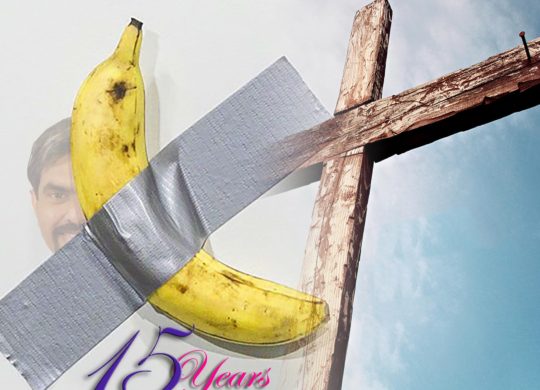 The other day, one of the most talked-about works of art at the 2019 Art Basel was—get this!—a banana duct-taped to the wall!
The fruit and tape in question were created by Maurizio Cattelan (of the $6-million-2017-golden-toilet fame). Called "The Comedian." It sold for $120,000. Cattelan made another copy. That sold for $120,000, too. A third was made, and was expected to go for $150,000. More about that in a minute.
Emmanuel Perrotin—the founder of Perrotin,… Read more →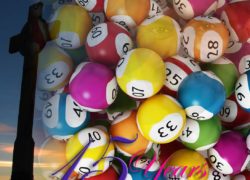 Gloria C. MacKenzie, an 84-year-old Florida widow, won the $590 million Powerball lottery in 2013. The odds of her winning it was 1 in 175 million.
Robert Williams, a professor of health sciences at the University of Lethbridge in Alberta, who studies lotteries, noted:
People just aren't able to grasp 1 in 175 million. It's just beyond our experience—we have nothing in our evolutionary history that prepares us or primes us, no intellectual architecture, to try and… Read more →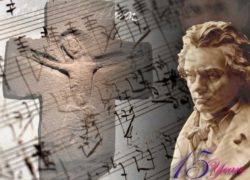 Ludwig van Beethoven (1770–1827) wrote some remarkable stuff, among them nine symphonies.
Apparently he had also begun working on the Tenth Symphony alongside his magnificent Ninth, with its epochal "Ode to Joy." But quickly gave up on the former, leaving only a few notes and drafts, scribbling a few notes in notebook before he died, fragmentary sketches for the first movement of his Tenth.
Well, guess what?
Musicologists and computer programmers are working to complete… Read more →
aBeLOG: occasional thoughts on homiletics
|
More →
Speaking Schedule
|
More
Upcoming Speaking Engagements
February 6, 2020

Chapel, Criswell College, Dallas, Texas

March 10–11, 2020

Mullins Lectures, Southern Baptist Theological Seminary, Louisville, Kentucky

April 1–2, 2020

Craddock Lectures in Preaching, Johnson University, Knoxville, Tennessee

July 2020

Dallas Theological Seminary Doctor of Ministry Course, São Paulo, Brazil

July 19, 2020

Northwest Bible Church, Dallas, Texas

July 20, 2020

Dallas Theological Seminary Preaching Refresher, Burke Community Church, Burke, Virginia

July 26, August 2 and 9, 2020

Northwest Bible Church, Dallas, Texas

November 2020

Guest Lectureship, Singapore Bible College, Singapore

November 2020

Seminars in Preaching, SAGOS and Yan Fook Seminary, Hong Kong, China

April 8−10, 2021

Preaching Summit, Dallas Theological Seminary, Dallas, Texas
Past Speaking Engagements
November 21, 2019

Evangelical Theological Society Annual Meeting, San Diego, California

September 24, 2019

Chafer Chapel, Dallas Theological Seminary, Dallas, Texas

August 11 and 18, 2019

Stonebriar Community Church, Frisco, Texas

July 28, 2019

Cityview Bible Church, Round Rock, Texas

July 14 and 21, 2019

Dallas Bible Church, Dallas, Texas

July 8, 9, and 11, 2019

E. K. Bailey Expository Preaching Conference, Dallas, Texas

June 30, 2019

Dallas Bible Church, Dallas, Texas

June 23, 2019

Northwest Bible Church, Dallas, Texas

June 17, 2019

Dallas Theological Seminary Preaching Refresher, The Compass Church, Wheaton, Illinois

June 9, 2019

Northwest Bible Church, Dallas, Texas

May 5, 2019

Northwest Bible Church, Dallas, Texas

March 31, 2019

Northwest Bible Church, Dallas, Texas

February 19−21, 2019

William E. Conger Lectures on Biblical Preaching, Beeson Divinity School, Birmingham, Alabama

January 27, 2019

Abilene Baptist Church, Martinez, Georgia

January 7–9, 2019

Guest Lectureship, Evangelical Theological College, Bengaluru, India