RaMbLeS: weekly musings on life and Scripture
|
More →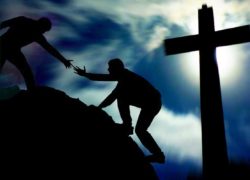 It is said that toward the end of the nineteenth century, Swedish chemist Alfred Nobel awoke one morning to read his own obituary in the local newspaper: "The merchant of death is dead. Alfred Nobel, the inventor of dynamite, who died yesterday, devised a way for more people to be killed in a war than ever before, and he died a very rich man."
Apparently, it was Alfred's older brother who had died; somebody on the paper had bungled the epitaph. Needless to say,… Read more →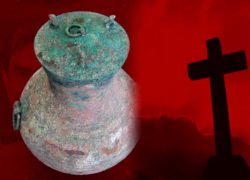 That people don't want to die, but live forever is well attested.
As a character in the 1975 Woody Allen play, Death, said:
It's not that I'm afraid to die, I just don't want to be there when it happens."
The first emperor of a united China, Qin Shi Huang, who ruled from 220–210 B.C.E., tried some stunts to keep himself alive (more about that here).
Another report from ye olde country, China, came last October.
A bronze pot was discovered by archaeologists in a… Read more →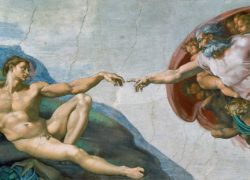 John H. Evans, professor of sociology at the University of California, San Diego, discussed his book What is a Human (Oxford University Press) in the magazine New Scientist.
He talked about his research that analyzed survey data from 3,500 U.S. adults that led to a (not so) surprising conclusion: Those who believed humans bear the image of God held more humanitarian attitudes than those who did not.
People act on what they think is true. So Evans wanted to boil down the… Read more →
aBeLOG: fortnightly thoughts on homiletics
|
More →
Speaking Schedule
|
More
Upcoming Speaking Engagements
March 31, 2019

Northwest Bible Church, Dallas, Texas

May 5, 2019

Northwest Bible Church, Dallas, Texas

June 9, 2019

Northwest Bible Church, Dallas, Texas

June 17, 2019

DTS Preaching Refresher, The Compass Church, Wheaton, Illinois

June 23, 2019

Northwest Bible Church, Dallas, Texas

June 30, 2019

Dallas Bible Church, Dallas, Texas

July 14 and 21, 2019

Dallas Bible Church, Dallas, Texas

July 28, 2019

Cityview Bible Church, Round Rock, Texas

September 24, 2019

Chafer Chapel, Dallas Theological Seminary, Dallas, Texas

October 23, 2019

Shepherds 360 Conference, Cary, North Carolina

November 2019

Evangelical Theological Society Annual Meeting, San Diego, California

November 2020

Guest Lectureship, Singapore Bible College, Singapore

April 8−10, 2021

Preaching Summit, Dallas Theological Seminary, Dallas, Texas
Past Speaking Engagements
February 19−21, 2019

William E. Conger Lectures on Biblical Preaching, Beeson Divinity School, Birmingham, Alabama

January 27, 2019

Abilene Baptist Church, Martinez, Georgia

January 7–9, 2019

Guest Lectureship, Evangelical Theological College, Bengaluru, India

October 28, 2018

GracePoint Church, Coppell, Texas

October 16−18, 2018

Lyman Stewart Lectures, Talbot Seminary, La Mirada, California

September 22, 2018

DTS Preaching Refresher, Dallas Theological Seminary Houston Campus, Houston, Texas

August 19 and 26, 2018

Stonebriar Community Church, Frisco, Texas

July 22, 29, August 5, and 12, 2018

Northwest Bible Church, Dallas, Texas

July 8, 2018

Dallas Bible Church, Dallas, Texas

April 10, 2018

Chafer Chapel, Dallas Theological Seminary, Dallas, Texas