aBeLOG: fortnightly thoughts on homiletics
|
More →
RaMbLeS: weekly musings on life and Scripture
|
More →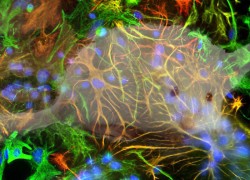 While I'm fast losing brain function as I get "wiser"—what a paradox!—I'm glad to report that I'm smarter than a mouse. So there!
Scientists from the University of Rochester Medical Center, Rochester, NY, have declared it so in a paper published last year, and in a recent companion study, "A Competitive Advantage by Neonatally Engrafted Human Glial Progenitors Yields Mice Whose Brains Are Chimeric for Human Glia" (The Journal of Neuroscience).
Let me attempt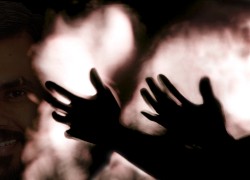 Pico Iyer, the British writer of Indian origin, recently wrote a book, The Art of Stillness: Adventures in Going Nowhere.
He bemoans our degree of busyness, the intensity of our distractions, the inability to be still.
We've lost our Sundays, our weekends, our nights off— our holy days, as some would have it; our bosses, junk mailers, our parents can find us wherever we are, at any time of day or night. More and more of us feel like emergency-room physicians, permanently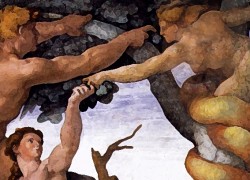 News flash: Conquer temptation by avoiding temptation!
Yup, that's made the news.
Appropriate, perhaps, for this season, when the temptation to engorge, consume, imbibe, and devour is considerable.
I stand condemned! Rather than having a membership to a gym, I possess one to several bakeries and chocolatiers in town. (And if you haven't had dulce de leche cheesecake, you've missed out on one of the singular pleasures of life!).
Anyhow, back to temptation …
Michael Ent