RaMbLeS
Welcome to RaMbLeS, a collection of weekly musings on life and Scripture. It all began in 2005 on Google's blogspot as the aBeLOG (a name now recycled), a semi-autobiographical devotional that attempted to keep well-wishers abreast of my activities as I relocated to Scotland for a few years. Since my return, I've continued my RaMbLeS, and here's its most recent incarnation on Homiletix, as random reflections usually based on current news articles and travel experiences and whatever else takes my fancy!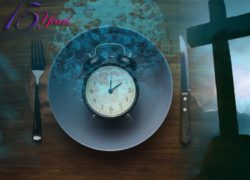 With the world teetering on the brink of an abyss from the pandemic of COVID-19, what can we do?
Of course, wash your hands, keep your distance, and, above all, trust your God. Of course!
How about a bit of fasting and prayer?
This week a seminary colleague drew my attention to the World Evangelical Alliance's call for a "Global Day of Prayer and Fasting," for today, Sunday, March 29, 2020.
Fasting and prayer are traditional spiritual disciplines that the church has… Read more →