RaMbLeS
Welcome to RaMbLeS, a collection of weekly musings on life and Scripture. It all began in 2005 on Google's blogspot as the aBeLOG (a name now recycled), a semi-autobiographical devotional that attempted to keep well-wishers abreast of my activities as I relocated to Scotland for a few years. Since my return, I've continued my RaMbLeS, and here's its most recent incarnation on HOMILETIX.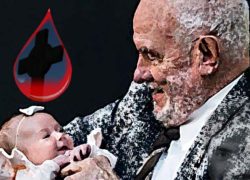 Hemolytic disease of the newborn (HDN) is a condition when a woman with Rh– blood becomes pregnant with a baby with Rh+ blood. This incompatibility, though not dangerous for the first pregnancy, can be lethal for the next Rh+ baby she might have.
To prevent this, if the mother is given specific antibodies (anti-D), these would prevent her from being primed to create destructive antibodies that would be deadly for the next Rh+ baby.
But for this you need to isolate anti-D… Read more →