RaMbLeS
Welcome to RaMbLeS, a collection of weekly musings on life and Scripture. It all began in 2005 on Google's blogspot as the aBeLOG (a name now recycled), a semi-autobiographical devotional that attempted to keep well-wishers abreast of my activities as I relocated to Scotland for a few years. Since my return, I've continued my RaMbLeS, and here's its most recent incarnation on Homiletix, as random reflections usually based on current news articles and travel experiences and whatever else takes my fancy!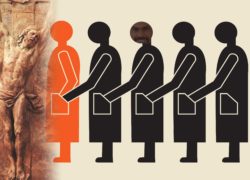 They say that karma will eventually catch up to you.
It did, the other day, for William Kelley, 42, who called the Kennewick, WA, Police Department at 6 a.m. on a Sunday morning to report that his red 1992 Chevy pickup truck had been stolen.
As part of the investigation, the police examined security camera footage in the vicinity. They saw a male on a bicycle riding by Kelley's truck. He discovered the keys in the truck, and so, the enterprising thief that he was, he said,… Read more →