RaMbLeS
Welcome to RaMbLeS, a collection of weekly musings on life and Scripture. It all began in 2005 on Google's blogspot as the aBeLOG (a name now recycled), a semi-autobiographical devotional that attempted to keep well-wishers abreast of my activities as I relocated to Scotland for a few years. Since my return, I've continued my RaMbLeS, and here's its most recent incarnation on HOMILETIX.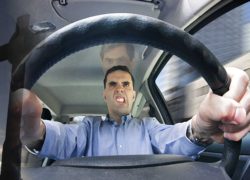 Allstate Insurance Company does an annual survey of America's 200 largest cities and the average rating of their drivers from best (#1) to worst (#200).
#200? Baltimore, MD. Eight of the ten bottom-ranked cities are on the East Coast.
Ye olde city of Dallas, TX? #178. Worse than New York, NY, at #107!
But I'm proud to say that four of the top ten cities are in ye olde state of Texas; Brownsville (#1), Laredo (#6), Midland (#7), and McAllen (#9).
So, if you're planning… Read more →