RaMbLeS
Welcome to RaMbLeS, a collection of weekly musings on life and Scripture. It all began in 2005 on Google's blogspot as the aBeLOG (a name now recycled), a semi-autobiographical devotional that attempted to keep well-wishers abreast of my activities as I relocated to Scotland for a few years. Since my return, I've continued my RaMbLeS, and here's its most recent incarnation on HOMILETIX.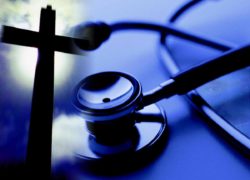 You have heard it said, "When the cat is away, the mice will play." But I say unto you, "When the doctor is away, the patient will live!"
That's what scientists have recently found—at least as far as cardiologists are concerned (hopefully not dermatologists).
In a recent study in the Journal of the American Heart Association, researchers looked at survival of those who suffered heart attacks … when their doctors were away at a five-day meeting—the… Read more →