Genesis 34:1–31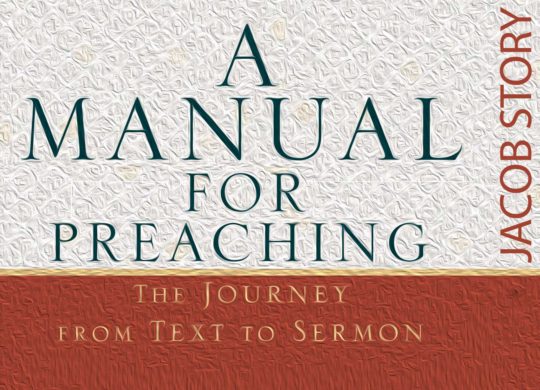 Everyone is culpable in this story. Shechem's violation of Dinah is reprehensible ("he laid her" and "he violated her," Gen 34:2; he "defiled" her, 34:5, 13, 27; he committed a "disgraceful" act, 34:7; he treated her "as a harlot," 34:31) and there is no remorse on the part of the perpetrator. That this was an act of a non-Israelite made Shechem even more culpable. But he did love Dinah (34:3–4, 8), and he seems to show some good faith as he and his father, Hamor, willingly enter into negotiations with Jacob and his family (34:6–18).
The Hivite father is deceptive; he and his son do not negotiate with Jacob and his family fairly, seeing that all the while they were keeping Dinah in their custody (34:26); neither do they represent their discussions with Jacob fairly to their own townspeople, instead engaging in seemingly specious talk, and failing to mention the rape or the capture of Dinah, and neglecting to reveal their offer to Jacob to acquire property, rather implying that Israelite property would be theirs (34:20–24). But Hamor was a loyal father, and pursues the desires of his son with alacrity, and vigorously defends his son and speaks for him, taking the initiative in all the discussions (34:6, 8).
Likewise, the brothers of Dinah operate with deceit on their part (34:13), for they only want to harm the Shechemites—intermarriage with non-Israelites was prohibited, after all (Deut 7:1–4). Besides, what good would just the act of circumcision do to non-Yahwists and unbelievers without a change of allegiance to the true God? Later, the brothers indulge in unnecessary and incommensurate slaughter and pillage as punishment for the rape of one individual, inflicting these horrors upon an incapacitated populace (Gen 34:25–30)—a gross overreaction. But they are righteously indignant about the humiliation of their sister and wrathful about her abuse (34:7, 13, 25, 31).
All parties are culpable, though all also show some positive characteristics.
[This narrative detail, being specific for the story's circumstances, is not really "theological" in the sense of it going beyond the textual situation.]
Then there is Jacob, who utters hardly a word in the pericope. The introduction of Dinah as Jacob's daughter is pointed—four times the fact is mentioned (34:1, 3, 5, 7). Clearly Jacob ought to have been the one responsible for her welfare. But hearing of the rape, he says nothing and does nothing (34:5, 6). To the end, he is passive, except to chide his sons irately for their wanton rampage and massacre in Shechem—though his concern is only that his reputation in Canaan is being adversely affected (34:30). There is not a thought about his daughter or her plight. And, unlike the other actors in the story, only Jacob has nothing good going for him; there is no redemptive thought, word, or deed attributed to him in Genesis 34. He is simply apathetic. This from a man who, in previous incidents, was never at a loss for words; he is named eleven times in this pericope but speaks only once.
All parties are culpable, though all also show positive characteristics, except for Jacob, who apathetic to evil, passively becomes the cause for more evil.
[Narrative detail.]
All in all, the narrator performs a subtle balancing act here: all the Hivites and the Israelites have an admixture of commendatory and condemnatory qualities—except for Jacob. He is the only one who is not portrayed as having done or said anything laudatory; his lack of action, emotion, and speech (till the very end, when his only utterance is a disgruntled protest that does nothing to redeem him) inculpate him. Indeed, one sees all the other characters in the story as foils: Hamor is a better father than Jacob, Jacob's sons are more concerned about morality and ethics than he is, and even Shechem, the rapist, turns out to have at least some positive traits.
Through it all, Dinah is the voiceless, faceless victim, raped, haggled over, fought over. And like Dinah, Yahweh, too, is silent and invisible: he is never mentioned in this pericope!
All parties are culpable, though all also show positive characteristics, except for Jacob, who apathetic to evil, passively becomes the cause for more evil, reflected in the silence of victim and, more importantly, the silence of the an aggrieved God.
[Narrative detail.]
Irresponsibility on the part of a leader, whether it be of family, church, or para-church organization (and at any level of leadership), toward the maintenance of divine standards of morality and ethics, only furthers such laxity in these areas on the part of those who follow that leader. The truth is that the enjoyment of divine blessings requires the hard work of maintenance.
Enjoying God's blessings calls for responsible maintenance of moral standards in the face of worldly evil.