Born?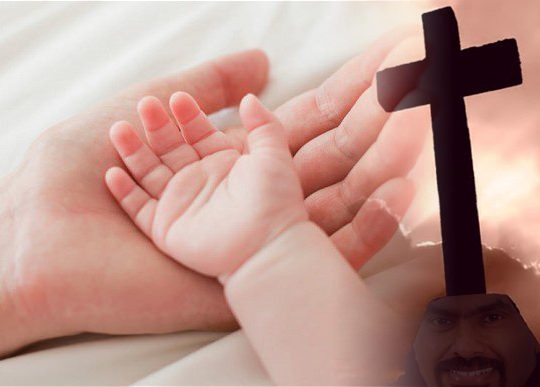 Earlier this year, a Mumbai businessman, Raphael Samuel, 27, declared that it was wrong to bring children into the world.
Said that worthy:
It wasn't our decision to be born!"
Well, guess what he did? He sued his parents!
That's enough to cause major trouble within any family. Samuel, however, confesses, he gets along well with his parents. (BTW, both his parents are lawyers.)
Said mother, Kavita Samuel:
I must admire my son's temerity to want to take his parents to court knowing both of us are lawyers. And if Raphael could come up with a rational explanation as to how we could have sought his consent to be born, I will accept my fault."
That challenge did not deter Samuel, who is part of the "anti-natalist" movement, according to which people should cease all procreation, because life is full of suffering.
Samuel:
There's no point to humanity. So many people are suffering. If humanity is extinct, Earth and animals would be happier. They'll certainly be better off. Also, no human will then suffer. Human existence is totally pointless."
His sued mother is surprisingly supportive (or sarcastic—I couldn't figure out which):
I'm very happy that my son has grown up into a fearless, independent-thinking young man. He is sure to find his path to happiness."
Yup!
She also added to her son:
OK, fine, go ahead and sue, but I will destroy you in court."
Samuel is looking for a lawyer to take up his case. No success yet.
Confessed Samuel:
I have been clearly told by a sitting judge that I will be fined by the court for wasting its time."
Life, according to anti-natalists is not a gift or a miracle, but a harm and an imposition.
Not a new idea, apparently. The 5th-century BCE Greek tragedian Sophocles had this to say:
"Never to have been born is best;
But if we must see the light, the next best
Is quickly returning whence we came."
Actually, even before this guy, a Jewish king, Solomon, somewhat a cynic when he penned Ecclesiastes wrote:
Then I looked again at all the acts of oppression which were being done under the sun.
And behold the tears of the oppressed and they had no one to comfort them ….
So I congratulated the dead who are already dead more than the living who are still living.
But better off than both of them is the one who has never existed,
who has never seen the evil activity that is done under the sun.
Ecclesiastes 4:1–3
It might be parents who decided to have their children, but it is God alone who gives life.
For You formed my inward parts; You wove me in my mother's womb.
My frame was not hidden from You, When I was made in secret,
And skillfully wrought in the depths of the earth;
Your eyes have seen my unformed substance;
And in Your book were all written The days that were ordained for me.
Psalm 139:13, 15–16
Yes, life has its share of suffering, the result of the entry of sin into the world. But God is already working to remedy that ill.
The Son of God appeared for this purpose, to destroy the works of the devil.
1 John 3:8
Then everything will be as God intended it for it to be!
I will give thanks to You, for I am fearfully and wonderfully made;
Wonderful are Your works, And my soul knows it very well.
Psalm 139:14
Thank God, the Giver of life, both temporal and eternal life!
SOURCES:
BBC News, The Guardian