Diagnosis?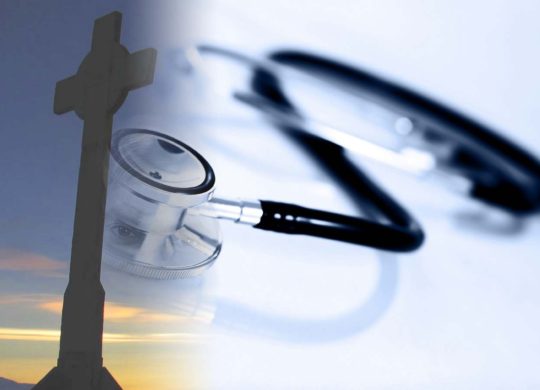 LetsGetChecked, a company that offers at-home testing for patients, polled 2,000 of their American customers the other day. Apparently 65% of those confessed that they self-diagnosed themselves by Googling their symptoms, before seeking professional help.
And 74% of those who turned to Dr. Google for help were stressed out by what they uncovered in their searches.
But LetsGetChecked also discovered that the answers found by those seeking refuge in the internet for diagnosis came up with answers that were wrong more than 60% of the time.
Said Robert Mordkin, medical director of LetsGetChecked:
While educating yourself can be a good thing, it is important to have objective testing. One way to do this is with home health testing, which enables better convenience, flexibility and peace of mind."
They also found that a majority of those surveyed (60%) avoided the doctor's office as much as they could, citing cost, time spent, and concerns about their doctors not taking them or their symptoms seriously. And 25% did not have a primary care physician.
Mordkin again:
The fact that over half of U.S. adults turn to Google to learn more about their symptoms is unsettling. The fact that it can take weeks or months to see a doctor highlights the needs for better solutions to testing, managing and knowing your health."
Yup, test yourself at home with … LetsGetChecked.
So not everyone agrees with Mordkin.
David Kopp, CEO of Healthline Media, argued in Newsweek last month that Googling your symptoms was actually a good idea:
Contrary to popular belief, consumers can typically trust what they find online. The three fastest growing online sources of medical information contain content written or curated by physicians. In addition, reputable government sites like the Centers for Disease Control and Prevention and the National Institutes of Health are among the most visited on the internet."
Yes, doctors have neither the time or the mental capacity to keep up with the ever-expanding body of medical knowledge. According to Kopp, that body of knowledge is double every couple of months!
But Kopp did warn that there is also the invisible factor of the doctor's expertise, missing in cyberdiagnosis.
Kopp:
A Google search doesn't usually replace a trip to the doctor's office. But online medical research can empower people to take control of their health—and help doctors deliver more targeted, more impactful care."
The Bible tells us to be watchful for ourselves.
I considered my ways And turned my feet to Your testimonies.
Psalm 119:59
Let us examine and probe our ways, And let us return to the LORD.
Lamentations 3:40
Indeed, the New Testament announces serious consequences for those who take the Lord's Supper lightly—disease and even death!
Therefore whoever eats the bread or drinks the cup of the Lord in an unworthy manner,
shall be guilty of the body and the blood of the Lord.
But a person must examine himself, and in so doing he is to eat of the bread and drink of the cup.
For one who eats and drinks, eats and drinks judgment to himself
if he does not judge the body rightly.
For this reason many among you are weak and sick, and a number sleep.
1 Corinthians 11:27–30
Therefore let the one who thinks he stands take heed that he does not fall.
1 Corinthians 10:12
But there's a way to conduct this examination that is far more reliable than Google.
Examine me, O LORD, and try me; Test my mind and my heart.
Psalm 26:2
God, not Google!
SOURCES:
Fox News, Newsweek