Fess!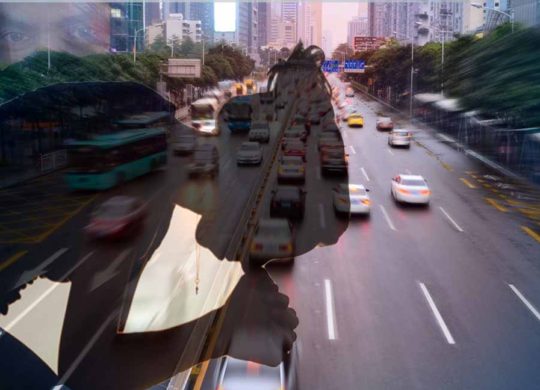 Chinese traffic police in Dazhou, in the northeast corner of Sichuan (Szechwan) Province in southwest China, have come up with a novel punishment for minor moving violations: confession.
The scheme was launched a few months ago in one particular district and, if successful, will be implemented in other districts of Dazhou.
Those who want to avoid a fine are given the opportunity to make their mea culpas on social media. But that's not all: their posts have to get at least 20 likes!
Apparently at least ten miscreants have confessed on Weibo, a microblogging site, the Chinese version of Twitter. The Dazhou traffic cops reposted screenshots of these penitent posts.
Said one driver:
I was seized by traffic police when driving my scooter in the wrong direction at an intersection. I have learned it was wrong after education by the traffic police officer. I would like to remind internet users to learn from my lesson and not to think it was OK to commit mistakes when driving a scooter."
This one got 28 likes.
The police brigade emphasizes that only those citizens who commit minor offences while walking, biking, or scootering are eligible for this way out.
Noted a spokesperson:
Online confessions allow offenders to deeply reflect on mistakes, which could better prevent future violations.
Pedestrians, bicyclists and scooter drivers are constantly violating traffic rules and verbal warnings are not enough of a deterrent."
And why this particular punishment?
Well, people are generally very interested in collecting 'likes' on social media. Self-exposure this way will bring more attention to road safety."
Public shaming is not new to Chinese authorities. Unconventional punishments for traffic violations exist elsewhere in the nation. A Shenzhen-based AI company, Intellifusion, came up with a system that would identify jaywalkers instantly with facial-recognition software. A text message to the felons would announce an instantaneous fine.
And last year, Shenzhen traffic police also put up huge LED screens at major intersections. With facial-recognition using 7-million pixel cameras and processing those images through a database, pictures and names of identified jaywalkers would be projected right away on the intersection. In the ten months since its installation over 13,930 offenders have been identified and displayed at just one busy intersection.
All this to get folks to admit they have erred and to "go and sin no more."
The Bible was right:
If we confess our sins, He is faithful and righteous to forgive us our sins
and to cleanse us from all unrighteousness.
1 John 1:9
I acknowledged my sin to You, And my iniquity I did not hide;
I said, "I will confess my transgressions to the LORD";
And You forgave the guilt of my sin.
Psalm 32:5
Be gracious to me, O God, according to Your lovingkindness;
According to the greatness of Your compassion blot out my transgressions.
Wash me thoroughly from my iniquity And cleanse me from my sin.
For I know my transgressions, And my sin is ever before me.
Against You, You only, I have sinned And done what is evil in Your sight.
Psalm 51:1–4
Bless the LORD, O my soul, And all that is within me, bless His holy name.
Bless the LORD, O my soul, And forget none of His benefits;
Who pardons all your iniquities, Who heals all your diseases;
Who redeems your life from the pit, Who crowns you with lovingkindness and compassion;
Who satisfies your years with good things, So that your youth is renewed like the eagle.
Psalm 103:1–5
And all because of Jesus Christ!
The blood of Jesus His Son cleanses us from all sin.
1 John 1:7