Incentive!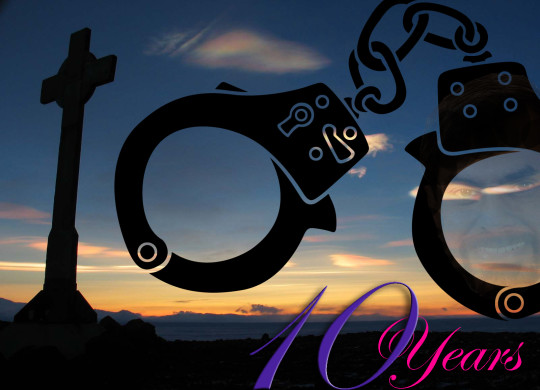 Crime doesn't pay, they say. But "they" may be wrong, if you live in Washington, D.C.
Recently, the D.C. Council voted to approve a bill that includes—guess what?—a proposal to pay residents of ye olde city not to commit crimes.
The provisions of the bill have city officials identifying about 200 people a year who are potential felons, at risk of committing violent crime. Such folks are encouraged to take part in behavior modifying therapy and various other programs intended to reduce their criminal inclinations. If you are one of the chosen, and you fulfill those obligations and stay out of trouble, you gonna get cash! Maybe even up to $9,000 per year! Just to keep the law.
Said Councilman Kenyan McDuffie (D) who wrote the legislation:
It is part of a comprehensive approach to reducing violent crime in the city, which experienced a 54 percent increase in homicides last year. Spending $9,000 a year in stipends pales in comparison to the cost of someone being victimized, along with the costs of incarcerating the offender.
In a letter to his constituents, McDuffie, a former prosecutor added:
I want to prevent violent crime—particularly gun violence—by addressing the root causes and creating opportunities for people, particularly those individuals who are at the highest risks of offending."
According to D.C.'s chief financial officer, the program is estimated to cost about $5 million over four years.
It would be an independent program that would have nothing to do with the police, apparently, and participants would remain anonymous. Oh, and they wouldn't be called "participants," or "potential criminals," or other such disparaging names. Oh, no! D.C. would call them "fellows." Pretty classy!
The proposal has not won much public attention as lawmakers and civic leaders have focused on other crime-fighting ideas in the bill. Only longtime civic activist Dorothy Brizill turned up to testify against the stipend program when a lengthy hearing was held las fall.
She warned:
It will waste taxpayer dollars. These incentive programs don't work."
You know, the Bible actually disagrees with Ms. Brizill. There are a number of incentives for not sinning. Here's one extended passage of Scripture that provides a few:
My son, do not forget my teaching, But let your heart keep my commandments;
For length of days and years of life And peace they will add to you.
Do not let kindness and truth leave you;
Bind them around your neck, Write them on the tablet of your heart.
So you will find favor and good repute In the sight of God and man.
Trust in the LORD with all your heart And do not lean on your own understanding.
In all your ways acknowledge Him,
And He will make your paths straight.
Do not be wise in your own eyes; Fear the LORD and turn away from evil.
It will be healing to your body And refreshment to your bones.
Honor the LORD from your wealth And from the first of all your produce;
So your barns will be filled with plenty And your vats will overflow with new wine.
Proverbs 3:1–10
Not to mention the incentive of rewards in heaven:
Whatever you do, do your work heartily, as for the Lord rather than for men,
knowing that from the Lord
you will receive the reward of the inheritance.
Colossians 3:23–24
And, not least, the fact that walking with God brings him pleasure!
… walk in a manner worthy of the Lord,
to please Him in all respects.
Colossians 1:10
Let's enjoy the incentives!