Moody?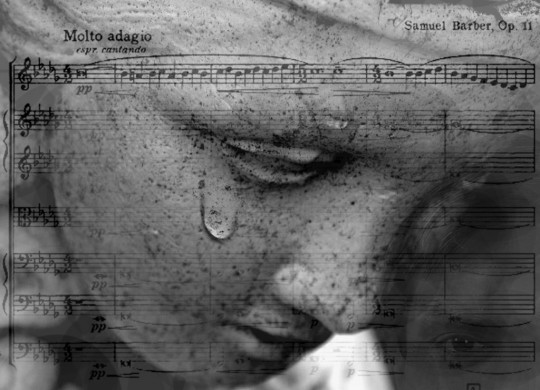 Yup, it's time to crank up those tearjerkers on your playlists, folks. Visit iTunes, Spotify, whatever, and buy a few of those albums that stimulate the lacrimal gland.
Because—scientists tell us (and they're always right)—melancholy music can actually lift your spirits.
That sounds pretty counterintuitive, but apparently it is true, according Liila Taruffi and Stefan Koelsch from the Psychology Department of the Freie Universität Berlin, in an article they wrote in PLoS ONE (Public Library of Science)—an international, peer-reviewed, open-access, online publication of good standing in the academic community: "The Paradox of Music-Evoked Sadness: An Online Survey."
Paradox.
Taruffi and Koelsch asked the question: Why do people seek and appreciate the sadness in music, when that emotion is generally avoided in daily life? They studied 772 participants, both from the East and from the West, both male and female, and ranging in age from 16 to 68 years.
Conclusion:
For many individuals, listening to sad music can actually lead to beneficial emotional effects."
Surprisingly, nostalgia rather than sadness was the most frequent emotion evoked by sad music—at least in the Westerners; the Easterners reported peace as their most popular feeling when listening to mournful tunes. Tenderness also beat out sadness in both groups.
And perhaps not so surprisingly, part of the benefit of listening to sad music came from the fact that there was no "real-life" implication—the sadness of the music was abstract, and did not create any actual real-life situation that caused sadness in listeners: "I can enjoy the pure feeling of sadness in a balanced fashion, neither too violent, nor as intense as in real-life."
However, the study did uncover that most people chose to listen to sad songs when they felt lonely or distressed … in real life: lovesickness/breakup, grief for a loss, stress at work, anger after an argument, frustration/disappointment with oneself, etc.
Beethoven's "Moonlight Sonata" and Barber's "Adagio for Strings" featured popularly in the titles chosen as being representative of sad music. I might add Nancy Wilson's "The Old Country," which begins:
Hey, you old man, sittin'
By the lonesome road,
It's 'bout time you're quittin'
life's old tiresome load
Don't nobody need you, old man,
'Cause nobody calls your name;
Nobody's gonna whisper,
"What a doggone shame."
Yup, sad! Makes me feel good!
I wonder if that was what the author of Ecclesiastes had in mind:
It is better to go to a house of mourning
Than to go to a house of feasting,
Because that is the end of every man,
And the living takes it to heart.
Sorrow is better than laughter,
For when a face is sad a heart may be happy.
The heart of the wise is in the house of mourning,
While the heart of fools is in the house of pleasure.
Ecclesiastes 7:2–4
This was one wise man, here.
After all we, broken souls, live in a broken world. Brokenness all around us, with us, in us ….
While there is certainly no reason to rejoice at the brokenness, the grief and sadness of the frailty and sinfulness of the human condition ought to remind us of something better coming, soon and very soon, when …
"… He will dwell among them, and they shall be His people,
and God Himself will be among them, and He will wipe away every tear from their eyes;
and there will no longer be death;
there will no longer be mourning, or crying, or pain …."
Revelation 21:3–4
"Just an old man from some old country"? Maybe. But headed for a new one, a better one. Soon!