Opportunity!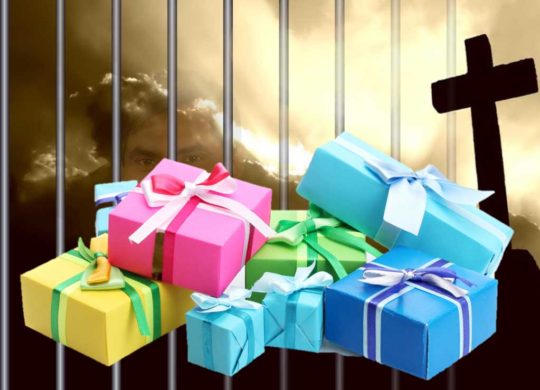 An interesting event took place a couple of years ago.
Harvard's debate team had recently won a national title. The best. The unbeatables. The smartest. The most eloquent. The most persuasive.
Or so one would think.
But months after being unbeatable, they were beaten … by a debate team of prison inmates!
The showdown occurred at the Eastern Correctional Facility in New York, a maximum-security prison!
Prisoners are permitted to take classes taught by faculty from nearby Bard College—the Bard Prison Initiative— and so these students decided to form a debate club. And they beat those Ivy League undergrads in a friendly competition.
The topic: Public schools should be permitted to deny enrollment to undocumented students. The inmates had to argue against this proposal, and, apparently, they did quite effectively. A three-judge panel ruled in their favor and declared them victors!
Confessed their debate coach, Bard prof, David Register:
My contributions to these Bard Prison Initiative students pale in comparison to the work they do on their own.
When they aren't in class, BPI debaters request time in the school to meet. When they can't get into the school, they talk debate in their cells, the yard, and the mess hall. They verbally spar with BPI students who are not on the debate team, and talk with their families—creating for themselves a group of informal coaches."
And, reported the Harvard team, as good sports:
There are few teams we are prouder of having lost a debate to than the phenomenally intelligent and articulate team we faced this weekend, and we are incredibly thankful to Bard and the Eastern New York Correctional Facility for the work they do and for organizing this event."
This prison debate team is quite formidable, having once beaten a team from the US Military Academy at West Point, with whom an annual debate competition has been set up, in a friendly rivalry between prisoners and soldiers!
The Bard Prison Initiative, now in six New York correctional facilities, said Kenner, …
… aims to provide inmates with a liberal arts education so that when the students leave prison they are able to find meaningful work. The purpose of work is not to reform criminal justice per se, but to engage and to relate to people who are in prison, who have great capacity and who have that dedication and willingness to work hard, as we engage any other college students."
The program, funded privately, offers more than 60 classes each semester across all its satellite campuses located at those medium- and maximum-security prisons in New York state.
And the result? While statewide recidivism rates hang around 40%, it is less than 2% for those Bard students who have gotten a degree while in custody.
Carlos Polanco, a 31-year-old from Queens, who is in prison for manslaughter, and who was on Bard's winning team, acknowledged:
We have been graced with opportunity. They make us believe in ourselves."
I like that line: "graced with opportunity."
And so have all of us, children of God, yes, each and every one of us!
As each one has received a special gift,
employ it in serving one another as good stewards of the manifold grace of God.
Whoever speaks, is to do so as one who is speaking the utterances of God;
whoever serves is to do so as one who is serving by the strength which God supplies;
so that in all things God may be glorified through Jesus Christ,
to whom belongs the glory and dominion forever and ever. Amen.
1 Peter 4:10–11