Preaching is Doxological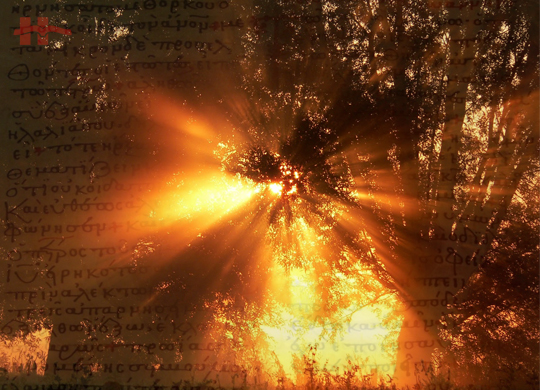 Preaching glorifies God. Preaching abounds to the glory of God. Directly and indirectly, the greatness of God is expressed and exalted through preaching: directly, because of its integral role in the worship of God's people; and indirectly, God is glorified as his children align themselves to his will (for preaching conforms listeners to divine demand).
While they stood in their place, they read from the book of the law of the LORD their God for a fourth of the day; and for another fourth they confessed and worshiped the LORD their God.
"O may Your glorious name be blessed And exalted above all blessing and praise! You alone are the LORD. You have made the heavens, The heaven of heavens with all their host, The earth and all that is on it, The seas and all that is in them. You give life to all of them And the heavenly host bows down before You."
Nehemiah 9:3, 5–6
Of course, everything undertaken by humankind is to be for God's glory—whether you eat or drink, or whatever you do, do everything for the glory of God.
1 Corinthians 10:31
Particularly, preaching, our transaction of interest, is to be God-glorifying. Certainly, its place in the worship of God's people, the event in which the latter hear from their sovereign through his inscripturated words, directly glorifies God. But, indirectly as well, preaching redounds to the glory of God, because it has as its goal the conformation of believers to the will of God. This is the adoption of God's new way of life by those who, in obedience to Scripture, choose to live in the will of God by orienting their lives to that world. And this voluntary adoption of God's will, and its subsequent manifestation in the lives of God's people, give glory to God, for then his will is done, his morality reigns supreme, and the precepts, priorities, and practices of God's ideal world are actualized in reality: God is glorified!
Preaching may be conceived as bipartite. The first move, from text to theology, draws meaning from the passage of Scripture (its authority); the second, from theology to application, directs meaning to the situations of listeners (its relevance). In fact, this is the crux of the preaching endeavor—to bring to bear divine guidelines for life from the biblical text upon the situations of the congregation, to align the community of God to the will of God, for the glory of God.
Pericope by pericope, sermon by sermon, week by week, the various aspects of Christian life, individual and corporate, are progressively and gradually brought into alignment with the will of God for the glory of God: thus preaching is doxological.