Seen!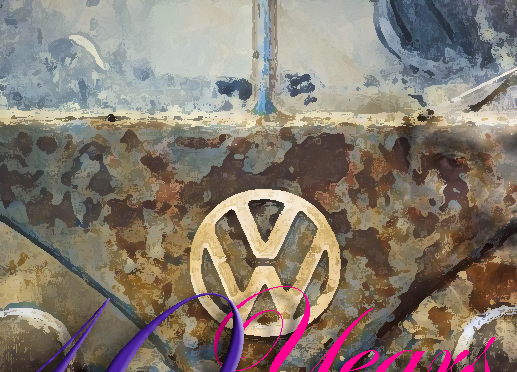 The diesel deception!
A couple of weeks ago the German car giant Volkswagen, that owns not only VW brand, but also Audi, Bentley, Bugatti, Lamborghini, Porsche, SEAT, Škoda, and motorcycles under the Ducati name, came under fire for their nefarious acts.
Apparently, according to the U.S. Environmental Protection Agency (EPA), some of the VW and Audi diesel vehicles (specifically, the Jetta, Beetle, Golf, Passat, and the A3) sold in the U.S. had devices that could detect testing conditions. Software written for the purpose would then change performance to improve results when inspected.
Diesel engines turn nitrogen in the air to various oxides (NOX), that have the potential to generate smog and damage plants and animal lungs. So these engines have expensive NOX-controlling technology, and it seems that those features are switched on in the suspect vehicles only under test conditions. Software could sense inspection scenarios by monitoring speed, engine operation, air pressure, and even steering-wheel position. Everything was fine and dandy when you were looking at it. When you weren't, it wasn't: NOX pollutants up to 40 times the permissible amount in the U.S were emitted by those duping engines.
But someOne is looking … at each one of us.
The LORD looks from heaven; He sees all the sons of men;
From His dwelling place He looks out On all the inhabitants of the earth,
He who fashions the hearts of them all, He who understands all their works.
Psalm 33:13–15
There's no such thing as a sin in our lives that nobody sees. SomeOne always does!
You have placed our iniquities before You,
Our secret sins in the light of Your presence.
Psalm 90:8
On the basis of almost 500,000 such duplicitous cars sold by VW in the U.S., and the maximum fine of $37,500 per vehicle under the Clear Air Act, this might well work out to be a massive fine for VW: $18 billion! Not to mention the class-action suits from aggrieved motorists and unhappy shareholders, as well as the damage to VW's finance operation that acts kinda like a bank. And VW admits that about 11 million cars worldwide are accoutered with this "defeat device." Other countries are investigating. And other German car companies are being looked at carefully.
Last year, U.S. regulators had raised concerns about VW emission levels, concerns which were dismissed cavalierly by the company as "technical issues" and "unexpected" conditions. Sounds like willful misleading to me!
VW America boss, Michael Horn confessed, "We've totally screwed up." VW Group CEO Martin Winterkorn, who has since resigned, declared that his company had "broken the trust of our customers and the public."
For us, too, one day there will be an accounting.
So then each one of us will give an account of himself to God.
Romans 14:12
It's not just final rewards (or loss thereof) we believers must be worried about. There's also that small matter of divine discipline here and now.
For whom the LORD loves He reproves,
Even as a father corrects the son in whom he delights.
Proverbs 3:12
Besides, this is bound to hit diesel sales across the board; sales which were already slowing are going to stagger.
Yup, someOne is watching. And to him we must give account.
And there is no creature hidden from His sight,
but all things are open and laid bare to the eyes of Him to whom we answer.
Hebrews 4:13
There is only one way to prosper:
He who conceals his transgressions will not prosper,
But he who confesses and forsakes them will find compassion.
Proverbs 28:13
God sees. And God forgives the contrite!