Solo?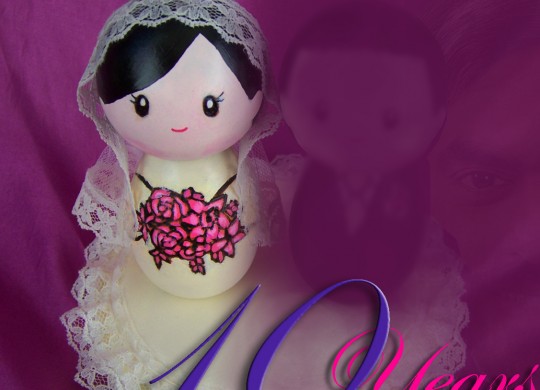 Botchi-zoku, they call it. It's the latest media buzzword in Japan. Botchi-zoku. Betchyu-dunno what botchi-zoku means.
Nope, it's not a variety of sushi, sumo, or sake, not that I care for any of those (but since DTS has broadened its alcohol policy …). And it's got nothing to do with botching things up. Nope, that's not it.
Botchi comes from the Japanese hitoribotchi = lonely/solitary. Zoku = family/close-knit social group.
Together, botchi-zoku is an oxymoron. Lonely family? Solitary society?
But it actually designates a growing subculture in Japan: those who enjoy group activities alone! Going to "silent cafés" where no noise is allowed and one is cocooned in one's solitude. Participating in "silent discos," where one dances to music played by the DJ through one's headphones. Enjoying barbecues … alone. You can even buy yourself a botchi tent that you can pitch around your office cubicle to shut yourself out from everyone else around. And, yes—this is what you were waiting for—there is one-person karaoke (aka "1kara")!
There you have it: botchi-zoku! Individuals deliberately choosing to do things on their own.
(I must have some b-z blood in me!)
But now there's been a breakthrough in the culture of b-z: the one-woman wedding, as a two-day package, offered by Cerca Travel, Kyoto. You—if you are a single woman, that is—can enjoy the whole shindig … alone. Complete with white gowns and all the other trappings—beauty treatments, dinners, hairstyling, limousine service, hotel stay—of a wedding day, including the ceremony, but excluding a groom and the guests. Botchi-zoku! It will only set you back about $2,500.
Quoth Akai Natsumi of Cerca Travel:
Women want to have solo weddings to make their dreams come true. It is something they do for themselves. Nowadays women have many different ways to live their lives. Not everyone wants to get married. But many women still want to wear the wedding dress that they dreamt about as a child. It's becoming very popular. Many women feel very gratified and impressed by the experience, they often shed tears."
(I'd cry too, if I were getting married … alone!)
All of these b-z trends might explain the shrinking marriage and birth rates in ye olde Nippon.
Kinda strange, I admit.
Then the LORD God said,
"It is not good for the man to be alone;
I will make him a helper suitable for him."
Genesis 2:18
Not that the LORD God was dissing singleness and celibacy, but that permanent solitude—the case if Adam didn't have a mate—was not a good thing, especially in light of all the other living beings—plants and animals—that were teeming and swarming and bringing forth more of their own kind.
Man wasn't made to be alone. While I am a champion of solitude, that's not to be a permanent state—life in a cave, or under a rock, or something. Nope, community is an integral part of being human. And so even this celibate man's definition of singleness is characterized by the phrase "in community."
And the eye cannot say to the hand, "I have no need of you";
or again the head to the feet, "I have no need of you."
1 Corinthians 12:21
For the other elements of singleness and discussions of singleness as I see it, see and listen here and read here.
"This is My commandment, that you love one another, just as I have loved you.
Greater love has no one than this, that one lay down his life for his friends."
John 15:12
Some things are hard to do … alone.