Super!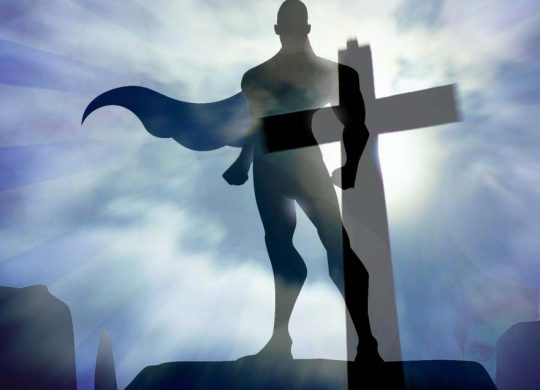 Hollywood did pretty well at the US box office till July 2017, shoveling in about $6 billion. But things have not looked that good since. Receipts went down 7.7% between May and the end of June, another summer slump, like the one of last year.
Declared one media analyst, Paul Dergarabedian:
We're down—but versus a summer of 2016 that was not exactly impressive in terms of the number of sequels that failed."
So that means this year, things are really down. Disappointments include "Pirates of the Caribbean" (#5 in the series), "Transformers" (also #5), and "Alien" (#6 in the run). Sequelitis!
But four of the top six movies this year are based on comic books and their superheroes! "Guardians of the Galaxy Vol. 2," "Wonder Woman" and "Spider-Man: Homecoming"— appear to have been sure bets in an otherwise hit-or-miss year for celluloid.
I need a hero
I'm holding out for a hero 'til the end of the night
He's gotta be strong, And he's gotta be fast
And he's gotta be fresh from the fight
I need a hero
I'm holding out for a hero 'til the morning light
He's gotta be sure, And it's gotta be soon
And he's gotta be larger than life, larger than life
I need a hero
I'm holding out for a hero 'til the end of the night.
Bonnie Taylor, 1984
Superheroes were born in the United States in the late 1930s and 1940s, likely an antidote to the misery of the Depression and those World Wars. We retell their tales in many iterations because we wish there were superheroes to rescue us from our woes. We wish they were real. We wish they would save us from all those vile ones: the Joker, Dr. Octopus, Lex Luthor, etc.. They remind us that there are real evils in our own worlds, wickedness that we cannot deny, darkness that we cannot repel. In fact, there is evil in our own lives, in ourselves—another undeniable fact.
You will grope at noon, as the blind man gropes in darkness, and you will not prosper in your ways;
but you shall only be oppressed and robbed continually, with none to save you
Deuteronomy 28:29
Where have all the good men gone
And where are all the gods?
Where's the street-wise Hercules To fight the rising odds?
Isn't there a white knight upon a fiery steed?
Late at night I toss and I turn and I dream of what I need
I need a hero
I'm holding out for a hero 'til the end of the night.
Bonnie Taylor, 1984
And so we cry, "Hosanna," "Save us, Lord!"
And guess what? He will, in fact, he has … already—from the greatest peril of our lives: sin and its eternal consequences.
"You shall call His name Jesus, for He will save His people from their sins."
Matthew 1:21
And he continues to save us, daily, one way or another, till we move on to greater and better things in another life.
He Himself has said,
"I will never desert you, nor will I ever forsake you,"
so that we confidently say,
"The Lord is my Helper, I will not be afraid. What will man do to me?"
Hebrews 13:5–6
Relax! THE Super Hero is here and he is on your side, child of God.
The Lord will rescue me from every evil deed, and will bring me safely to His heavenly kingdom;
to Him be the glory forever and ever. Amen.
2 Timothy 4:18
The end of the night is nigh!